Crime Junkie Co-Host Brit Prawat Names Her Favorite True Crime Shows - Exclusive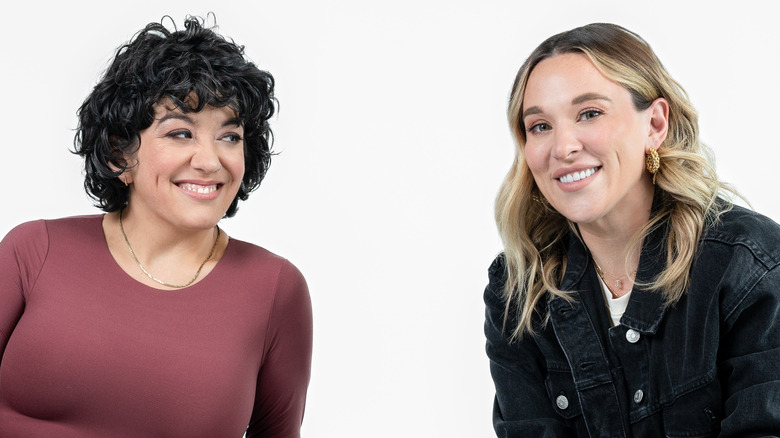 Crime Junkie
When it comes to weaving entertaining tales about true crime, Brit Prawat knows her stuff. As a co-host of the mega-hit podcast "Crime Junkie," the Indiana native helps set the tone of the series each week, often saying what listeners are thinking as she and co-host Ashley Flowers discuss their latest murder-mystery obsession.
But just how did Prawat cut her teeth on true crime? Aside from a gig working for a private investigator prior to the 2017 debut of "Crime Junkie," she spent a lot of time watching crime-related television shows, especially "America's Most Wanted" and "Forensic Files."
And despite her busy "Crime Junkie" schedule and creating true crime content that other people consume, watching TV is still a pastime Prawat enjoys. In fact, during an exclusive interview with Grunge while promoting her partnership with Temptations cat treats, the true crime podcaster revealed the crime-related TV shows she still finds time to kick back and relax to — and of course, "Only Murders in the Building" is on the list.
Prawat loves Only Murders in the Building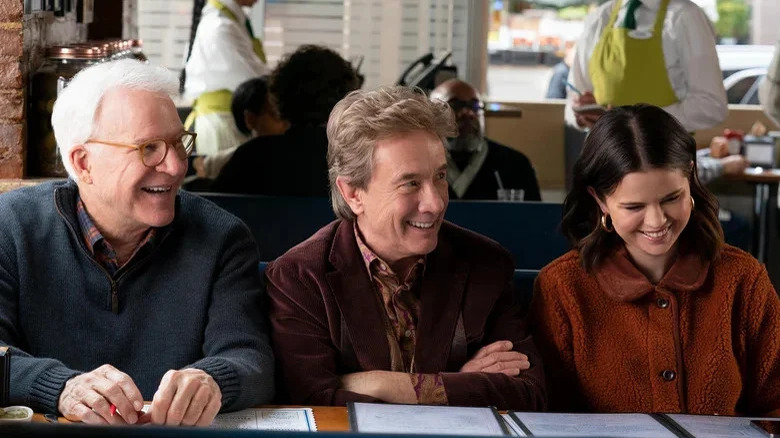 Patrick Harbron/Hulu
When presented with the wide-ranging question about her go-to TV shows, Brit Prawat immediately mentioned "the OGs" that she still gravitates toward: "America's Most Wanted" and "Forensic Files." "If I need something to chill out to, I watch a rerun of those for sure," she said.
But when it comes to scripted TV, her longtime favorite is "Law & Order: Special Victims Unit." "I don't watch a ton of procedurals anymore," noted Prawat. "I never really was a 'CSI' girlie or anything like that. I was a 'Law & Order' girlie ... [so that] is up there, too."
Her latest obsession, though, is "Only Murders in the Building," starring Steve Martin, Martin Short, and Selena Gomez as neighbors who haphazardly solve crimes and podcast about their findings. "It's not a procedural, but still within the genre," said Prawat. "I love [it]. [It] has been a really fun true crime genre-y show."
However, when it comes to the "Only Murders in the Building" characters' podcasting style, Prawat added with a laugh, "It's a little bit unrealistic, but something that they focus on and do really well is their chemistry. As co-hosts, it's really fluid. It's a little unrealistic as to how they accomplish it, but I do love seeing them interact and build their episodes together. It's so good."
New episodes of the "Crime Junkie" podcast premiere Monday and are available for listening and download wherever you enjoy your podcasts.
You can also watch Prawat's promotional podcast for Temptations at TemptationsTreats.com/Cat-Burglar.