What Happened To Sha Na Na Founding Member Robert Leonard?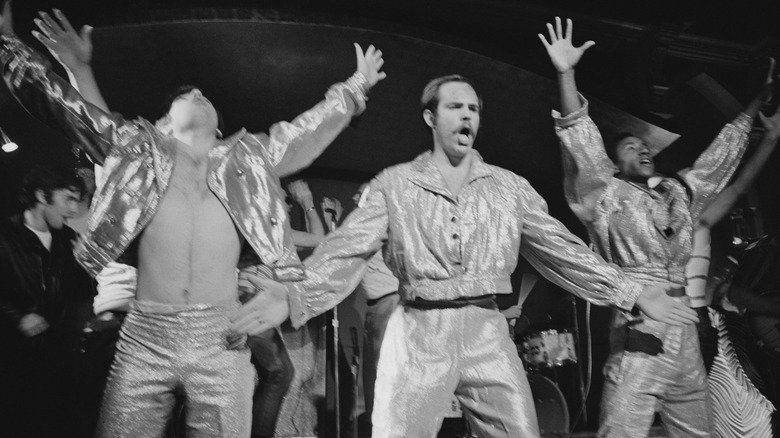 Michael Ochs Archives/Getty Images
Robert Leonard, dressed in a gold lamé suit, shirtless, and his hair greased, took to the stage while a sea of thousands of hippies looked on. It was Monday morning August 18 at Woodstock, the 1969 generation-defining music festival, and Leonard and his bandmates played a 35-minute set, according to Variety. In the audience stood Jimi Hendrix, who had gotten them the coveted gig and closed out the festival after Sha Na Na left the stage.
Their appearance at Woodstock — which was included in the seminal concert film — thrust Sha Na Na into the spotlight. But for Leonard, his education took precedence. As he outlined to The Hofstra Chronicle in 2018, he left the band in 1970 to continue his linguistic studies when Columbia offered him a "full-ride fellowship." Today, he heads up both the graduate program in forensic linguistics and the Institute for Forensic Linguistics, Threat Assessment and Strategic Analysis at Hofstra University on Long Island. He's also been an expert witness on major crime cases like the infamous JonBenét Ramsey murder, per the Forensic Linguistics Innocence Project.
From rock star to professor
In 1969, Robert Leonard's brother George came up with the idea for Sha Na Na, which also included other members of a Columbia University a cappella group. They began performing at Steve Paul's Scene in New York City, where Jimi Hendrix saw them and convinced the Woodstock promoters to include them. "People like Janis Joplin and Jimi Hendrix and the Grateful Dead, they really understood what we were doing and they were friends of ours," Leonard told the Associated Press in 2010.
After their Woodstock appearance, Johnny Carson booked them on his show, the group got a record deal, and they began opening for some of the biggest rock acts of the era, such as the Grateful Dead. Leonard was trying to balance being a rock star and a student, but something had to give."I was offered a full fellowship at Columbia to go right through my doctorate, and everybody I knew was dying of drug overdoses," he recalled in The Hofstra Chronicle in 2018. "It was a hard decision, but it was a good one." It changed the course of his professional life.
Swahili, criminal cases, and the FBI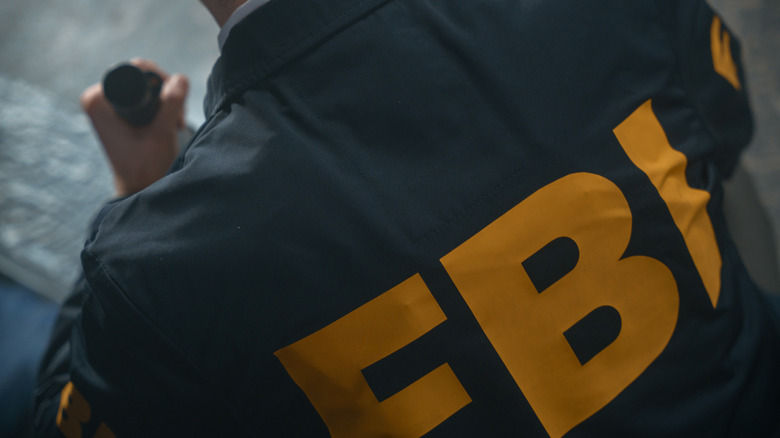 Ignatiev/Getty Images
Robert Leonard got interested in linguistics through rock n' roll, specifically when he was trying to figure out why the band wasn't making a lot of money. The lawyers told him to read the fine print on the band's contract. "And this was my first application of linguistic analysis," he told the Associated Press in 2006. Speaking to The Hofstra Chronicle in 2018, he said linguistics led him to learn Swahili and spend seven years living with different tribal peoples in East Africa doing field research.
When he got back to the U.S., he got into forensic linguistics, performing analysis on written and recorded language to help solve crimes. He helped the Pennsylvania State Police on a murder case, which led to working with the FBI. He trained FBI agents, worked with the NYPD on murder threats against high-profile targets, and testified as an expert witness in many well-known crime cases, per the University of Kentucky. "I like to say I'm one of the very few people in the world who have worked with the FBI and the Grateful Dead," Leonard told the Associated Press.