The Longest Strike In American History Lasted Over 7 Years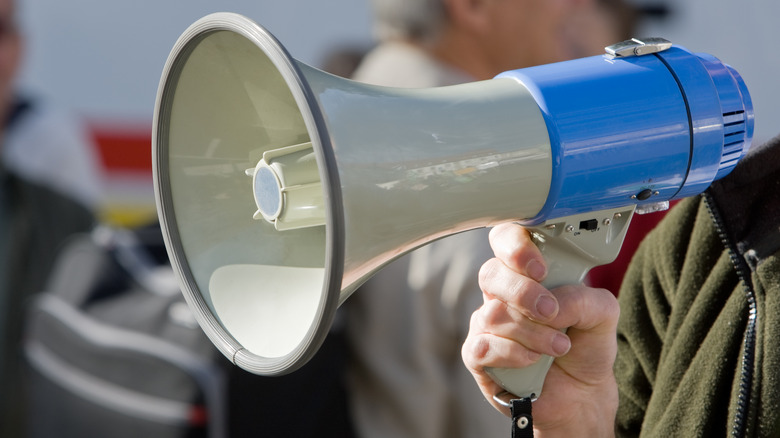 Andyworks/Getty Images
The longest labor strike in United States history happened between the United Auto Workers and Kohler Company, a plumbing fixture manufacturing company headquartered in Kohler, a company-built village near Sheboygan, Wisconsin. The strike began on April 5, 1954. It lasted until 1961, when a National Labor Relations Board (NLRB) ruling allowed some striking Kohler employees to return to work, according to "The Longest Strike: Class War at Kohler" (via Wisconsin Labor History). Kohler management, however, didn't fully accept the union's demands until a new contract was signed in 1965, TIME reports. 
Among other issues, the union asked for higher wages, protection for senior employees, and better arbitration procedures between union members and Kohler management, according to a 1955 union pamphlet. In 1952, the Kohler union affiliated itself with the United Auto Workers UAW Local 833 after previous efforts to unionize were not recognized by the company. By 1953, the union signed a one-year contract with Kohler, but the next year, thousands of workers joined the picket line when Kohler brass denied a revised list of union demands.
After seven long years, the NLRB ruled against the company for refusing to bargain in good faith from the outset. Although some UAW members returned to work that year, it wasn't until 1965 that the Kohler strike officially concluded. Among other concessions, the business agreed at that time to contribute $1.5 million to employee pensions and to pay millions in back wages.
Kohler boycott and court injunction
In his 2011 book "Revive the Strike," author and labor lawyer Joe Burns explains that when the Kohler strike started, the UAW's strategy was to stop production and the best way to do so was to picket. At first, UAW pickets successfully shut down Kohler factories for about two months, but a short time later, a Wisconsin court injunction ruled in Kohler's favor and picket-line blockades were effectively banned. That also allowed the company to use nonunion labor — a sign of the increasingly anti-union sentiment of the 1950s. Because of that, the picket line — one of the best and most effective tools of the labor movement — was sidelined, and factory production continued, while some picketing employees were simply fired. The removal of the power of picket lines may have contributed to how long the dispute lasted, according to "The Longest Strike."
Without picketing, the UAW turned to other strategies, including a boycott of Kohler products at union shops in related industries nationwide, but that approach had mixed results. If undertaken as a formalized effort, such labor-related boycotts are technically illegal under the Taft-Hartley Act. But in the mid-1950s the Kohler boycott was launched and sustained ad hoc, dodging legal repercussions. Meanwhile, Kohler turned to threats of violence against striking workers, violating labor law. 
[Featured image by HSV via Wikimedia Commons | Cropped and scaled | CC BY-SA 3.0]
The NLRB ruling
As Kohler production continued, the highly divisive and controversial Kohler strike wore on and support among some union members and their families wavered. By 1960, the National Labor Relations Board got involved, and the UAW scored a major victory. With the ruling that Kohler failed to negotiate in good faith from the beginning, in 1961, the manufacturer was forced to reinstate striking workers. Collective bargaining between Kohler and the UAW resumed the next year, and by 1965, a new contract was approved. 
Looking back at the 1954 strike, Georgetown history professor Joseph A. McCartin told TIME, "What makes the Kohler strike interesting to consider today is it points out how some of the same resistance continues among leaders of some of America's biggest and most successful businesses." 
On September 15, 2023, the UAW announced a new strategic strike in three states where workers at GM, Ford, and Stellantis, an auto manufacturing company that oversees several automotive companies, including  Dodge, Jeep, Chrysler, and Ram, took to the picket lines. Reuters reported that the initial strike included roughly 12,700 people. The labor dispute is over wages, pensions, job security, and the desire for a four-day workweek. According to NPR, UAW President Shawn Fain said in an April convention, "Now we're here to come together to ready ourselves for the war against our only one and only true enemy, multibillion-dollar corporations and employers that refuse to give our members their fair share." 
[Featured image by HSV via Wikimedia Commons | Cropped and scaled | CC BY-SA 3.0]