The Story Of Steph Curry And The Warriors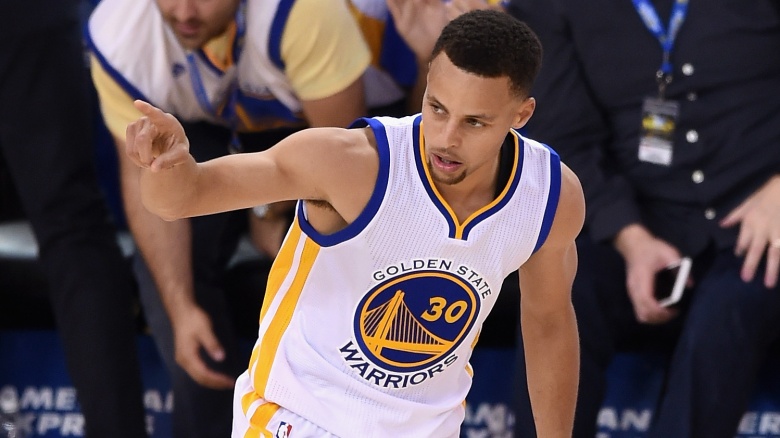 Getty Images
For years, everything in the NBA seemed to go pretty much according to script. LeBron James was the best player in the league, whatever team he was on would probably face off against the San Antonio Spurs, and then the cycle would repeat seemingly forever without change. Yawn. But then, boom! Out of nowhere, Steph Curry and the Golden State Warriors seemingly started to write their own script. Suddenly, Curry was the hottest player on the planet, the Warriors were the team to beat, and they were doing it with a freewheeling, fast-gunning style like nothing we'd seen before. So how did Curry and the Warriors do it? Here's a look at the true story behind their amazing rise to the top of the basketball world.
Bad for a long time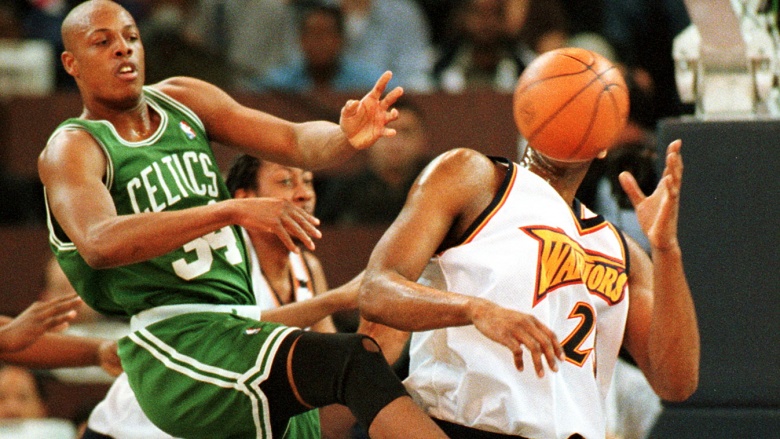 Getty Images
Given their meteoric rise from perpetual mediocrity, it can be easy to forget that the Golden State Warriors are among the oldest teams in the league. In fact, the team that started off as the Philadelphia Warriors in 1946 actually won the league's first-ever championship. But they didn't have a whole lot of success after that. After winning a second championship in 1956, the team relocated to California in 1962 and proceeded to win exactly one more title over the next 50 years. And that was way back in 1975. By the end of the last decade, Golden State had been mired in the basement for years. It would take the unlikeliest of stars to return them to glory.
Nobody believed in Steph Curry...except himself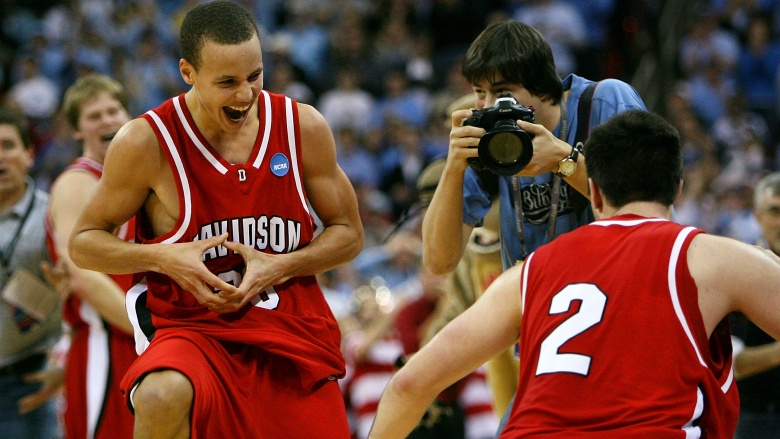 Getty Images
The son of longtime NBA star Dell Curry, Wardell Stephen "Steph" Curry II would seem to have born to greatness. But while he inherited his father's basketball IQ and shooting skill, he was routinely dismissed by recruiters and scouts due to his whip-slender frame. Despite Steph's stellar high school career, Dell's alma mater Virginia Tech refused to offer him a scholarship. Spurned and looking to prove himself, Steph instead settled on tiny Davidson College.
And then he put on a show, almost single-handedly powering the Davidson Wildcats to the Elite Eight in 2008 while leading the nation in scoring. Still, many NBA scouts doubted his skills would translate to the pros, especially given his size. And it played out in the 2009 draft, with the Minnesota Timberwolves actually picking two other point guards ahead of Curry. He was finally taken with the 7th overall pick by the Golden State Warriors.
The Splash Brothers are born out of strife and turmoil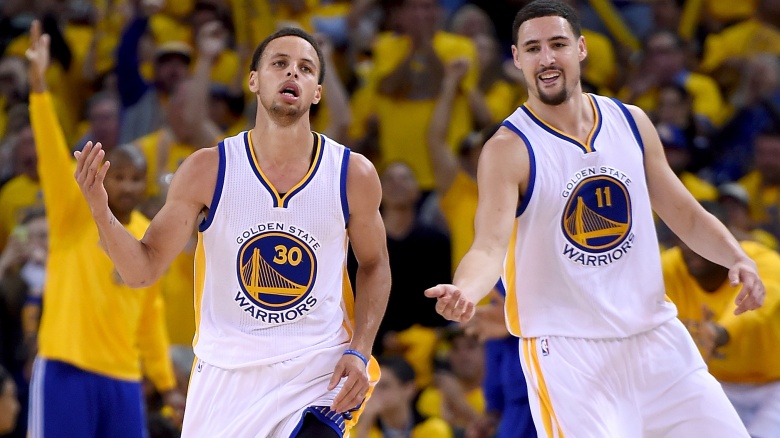 Getty Images
Considering how dominant Curry is today, you might think his transition to the NBA was easy. You know, show up, be awesome, turn the franchise around. But it was far from that simple. Though he immediately provided legit NBA scoring, his early years were marred by repeated leg and ankle injuries, forcing him to have surgery in 2011 and again in 2012.
There was one bright spot though: the arrival of Klay Thompson in the 2011 draft. While another guard would seem to have been the least of the Warriors' needs, new head coach Mark Jackson quickly realized he had something special on his hands and gave them free rein. Dubbed the Splash Brothers, Curry and Thompson soon became one of the most dangerous backcourt duos in basketball history. Yet without playoff success, there were still plenty of doubters, including Curry's own sponsors at Nike.
The biggest marketing mistake of all time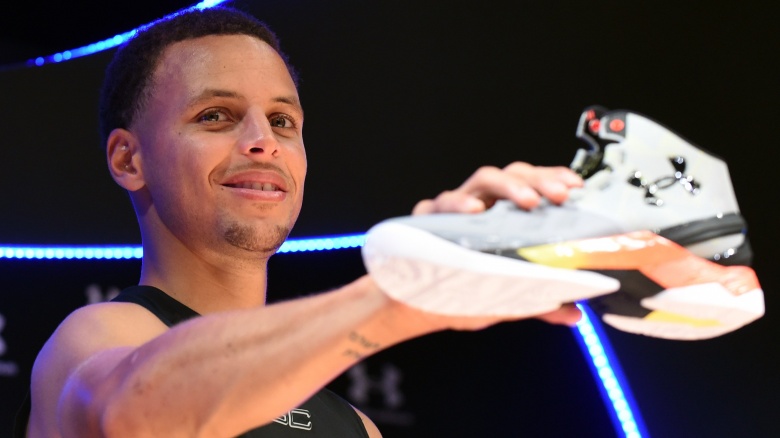 Getty Images
During the 2013 off-season, Steph Curry's sponsorship deal with Nike ran out. Curry, like most NBA stars, had always wanted to be a Nike player, not only following in the footsteps of the great Michael Jordan, but also Curry's godfather, Greg Brink, who works for Nike. Just one problem: Nike didn't really care whether Curry re-signed with them or not.
That became clear after a pair of meetings where Nike representatives couldn't even get Curry's name right. "I stopped paying attention after that," Steph's dad Dell Curry said. Instead, Dell urged his son to take a competing offer from Under Armour, which had been hoping to get into the shoe biz and had been looking to recruit Curry for a while through his Warriors teammate Kent Bazemore. Feeling once again disrespected, as he had been his whole life, Curry signed with Under Armour. The impact? In 2015 alone, Under Armour's shoe sales have gone up by 350%, making them a direct and serious rival to Nike, and Morgan Stanley estimated Curry's value to Under Armour at a cool $1.4 billion. Good job, Nike!
Front office changes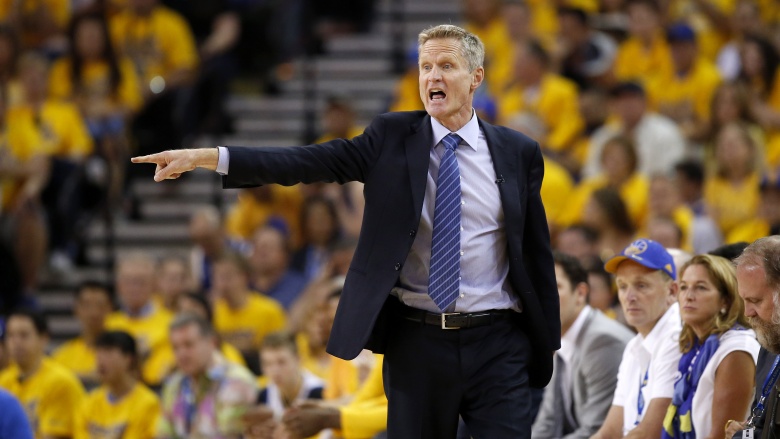 Getty Images
Sometimes it's hard to pinpoint just how and why all the pieces come together for a team. And then sometimes it's very easy, as in the case of the Golden State Warriors. While they were initially successful under head coach Mark Jackson, the locker room soon became a place of suspicion and infighting. Finally, prior to the 2014 season, Jackson was fired and replaced by first-time head coach Steve Kerr, who had previously won five NBA titles as a player with the Chicago Bulls and San Antonio Spurs.
The culture changes implemented by Kerr had an immediate impact both off and on the court. How immediate? Well, the Warriors went on to win their first championship in 40 years, with Steph Curry winning league MVP. The win was especially sweet for Curry, a family man who had become notorious for bringing his daughter Riley with him to press conferences, as he and his wife Ayesha welcomed a second daughter, Ryan, between games five and six of the NBA Finals. He shoots, he scores.
Are Steph Curry and the Warriors the best ever?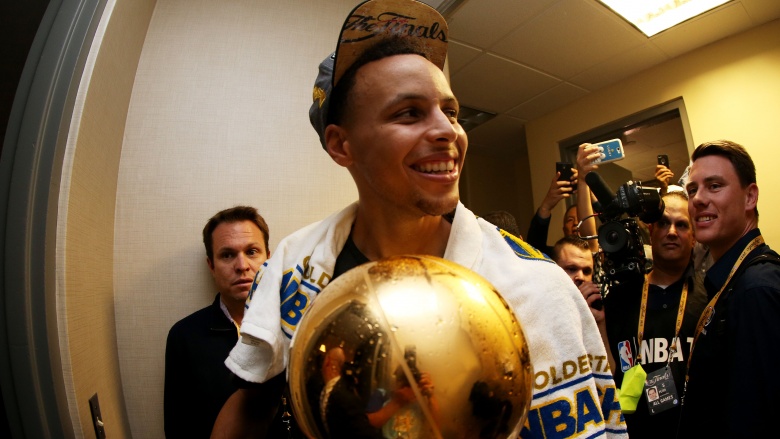 Getty Images
Just when it seemed like the story of the Golden State Warriors couldn't get any crazier, the 2015-2016 season happened and proved that to be very wrong. First, Steve Kerr was felled by a debilitating back injury that kept him away from the court for months. So what happened? Total newb assistant Luke Walton stepped in and merely guided the team to the best record in NBA history, 73-9.
Oh, and along the way, Curry somehow managed to put himself in the Most Improved Player conversation even though he won MVP the previous year. That's just how insanely dominant he was, shattering the all-time record for three pointers in a single season with 402. The previous record? 286, which he himself set last season. Oh, and he's guaranteed to win MVP again , shifting the debate from whether he's the best player in the league to whether he's one of the best players of all time. It's almost like a fairy tale. But that's the true story behind Steph Curry and the amazing Golden State Warriors.