How Many Senators Have Died While In Office?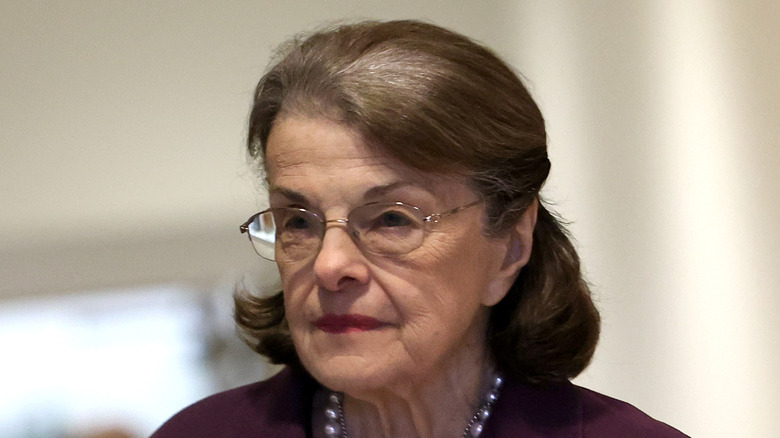 Kevin Dietsch/Getty Images
On September 29, 2023, United States Sen. Dianne Feinstein, a Democrat from California, died at the age of 90, the Associated Press reported. With her death, Feinstein became the 302nd U.S. senator to die while in office. The first senator to die before their term ended was William Grayson of Virginia in 1790. Before Feinstein, the last senator to die while still serving was Arizona Republican Sen. John McCain in 2018. Serving senator deaths have ebbed and flowed over the years. As of 2023, they're relatively rare — a seeming contradiction given the older-than-average age of U.S. politicians in that time period, per The Washington Post.
Among other factors, modern healthcare has contributed to senator longevity. Also, between 1928 and 1966, Dr. George Calver looked after congressional health and well-being, per the United States Senate website. Prior to Calver's appointment, between the House and the Senate, around 20 congressional members died each year.
The worst years for senators dying in office were 1917 and 1918, when 10 members of the 65th U.S. Congress died in total. The hardest hit decades spanned the 50th Congress in the 1880s and the 90th in the 1960s. The last senator to be assassinated while in office was Sen. Robert F. Kennedy in 1968. 
7 senators died in 1918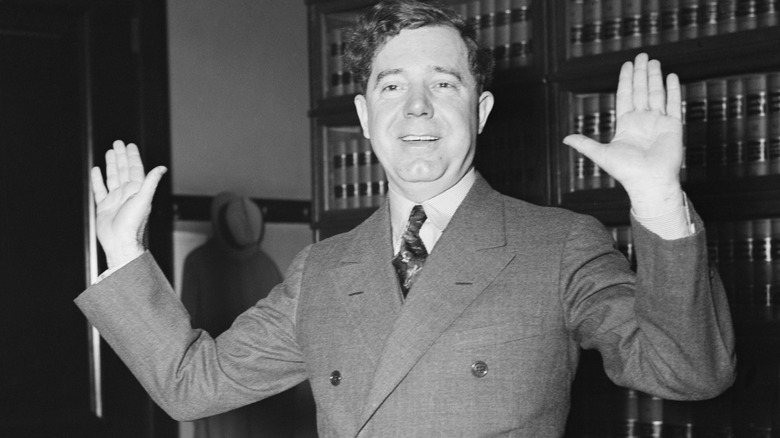 Everett Collection/Shutterstock
Among the 10 senators that died in the 1917-1918 time period, seven died in 1918 alone, making it the worst year for serving senator mortality in U.S. history. One might assume the Spanish Flu outbreak that ravaged the U.S. that year might have had something to do with it, but according to Smart Politics from the University of Minnesota, that's not the case. In 1918, seven senators died, but none died from flu infection. Instead, causes of senator deaths that year ranged from a heart attack, which took the life of Idaho Senator James Brady, to New Jersey Sen. William Hughes, who had a septic infection in his teeth, among other health issues. The oldest senator to die that year was Republican Jacob Gallinger from New Hampshire, who was 81.
Over the years, a number of senators — as well as U.S. representatives — have been attacked and killed. Most recently, Sen. Rand Paul was attacked by his neighbor in 2020. Further back, in 1935, Louisiana Democrat Huey Long (pictured) famously died by an assassin's bullet shortly after announcing his run for the presidency.