Who Is Duane 'Keffe D' Davis, The Man Arrested In Connection To Tupac's Murder?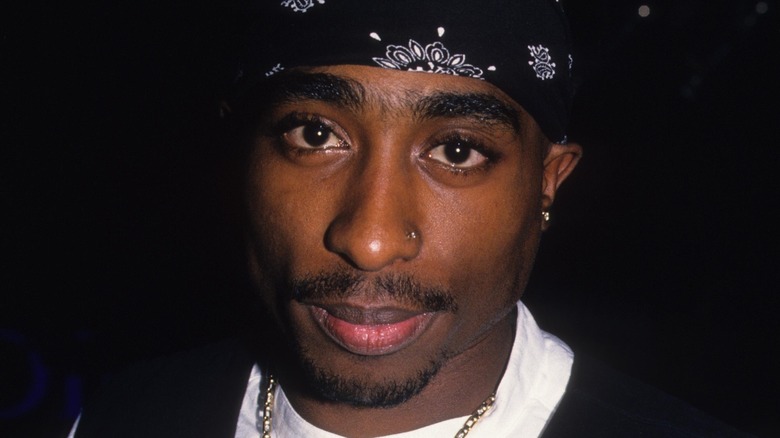 Steve Eichner/Getty Images
Twenty-seven years to the month after someone shot and mortally wounded rapper Tupac Shakur near the Las Vegas Strip, Las Vegas police arrested Duane "Keffe D" Davis on September 29, 2023, according to the Los Angeles Times. He's facing a charge of murder with a gang enhancement, per KLAS. Davis, in both a 2018 documentary series and his 2019 memoir, admitted he'd been in the Cadillac that fired on the car in which Shakur was a passenger on the night of September 7, 1996.
Davis, 60, was a member of the South Side Compton Crips street gang, according to NBC News. In the 2018 BET documentary series "Death Row Chronicles," he professed to be a drug dealer and "kingpin," per Esquire. According to Davis, he was in the front seat of the car when someone sitting in the backseat — he refused to say who because of the "street code" — shot Shakur. The rapper died six days later from his wounds.
Drug dealer and memoirist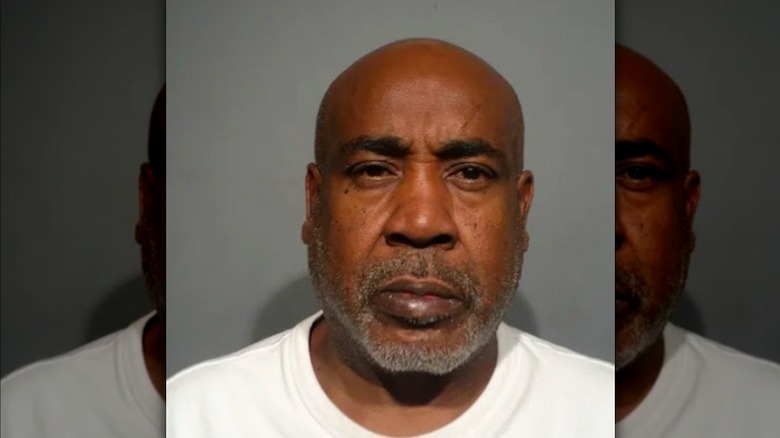 Las Vegas Metropolitan Police Department
Duane "Keffe D" Davis grew up in Compton in Los Angeles County after moving with his family from Watts in 1965, according to his 2019 memoir "Compton Street Legend." His father was a U.S. Marine from Virginia, and he claimed to be a descendant of Nat Turner, who led a slave rebellion in 1831. Davis said he had "lived a gangster lifestyle for most" of his life and was "one of the only living eyewitnesses to Tupac's killing." 
Davis almost died from colon cancer in 2014, the same disease that killed his mother. He claimed in 2018's "Death Row Chronicles" that this is what led him to reveal what he knew about Shakur's murder. Davis said he was "a Compton kingpin, drug dealer" and "the only one alive" who knew the truth about Tupac's murder — contradicting his 2019 memoir, in which he suggested there were others.