How Many Times Has Kiefer Sutherland Been Arrested?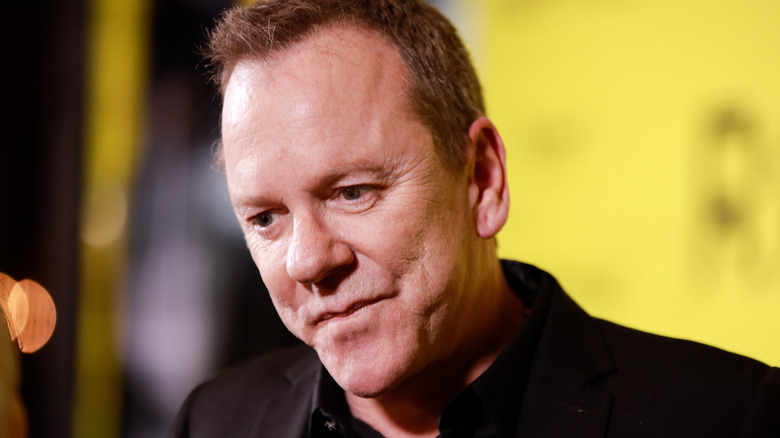 Jason Mendez/Getty Images
Kiefer Sutherland is one of his generation's most accomplished actors, known for starring roles in shows like "24" and movies like "The Lost Boys." He's also a musician, with three albums to his name. The most recent, "Bloor Street," released in 2022. The son of Donald Sutherland and Shirley Douglas, Sutherland also has a long history of run-ins with the law — six arrests in total, starting with a string of alcohol-related incidents dating to 1989, all for driving while intoxicated. One instance landed Sutherland in jail for 48 days, Reuters reported in 2007. At that point, Sutherland was already on probation for another 2004 drunk driving arrest. 
Despite all that, Sutherland's never quite been able to give up alcohol, he told People's Jess Cagle in 2016. "One of the things I love to do is go out with my friends and tell stories and have a bunch of drinks," the actor said. "I can also look back on my life and tell you very squarely that the only bad things that have ever happened to me in my life have been because I like to go to bars and have drinks with my friends."
Referring to drinking, he continued, "I would be lying if I told you that there weren't moments where I felt I let it get away from me. So it's kind of been a push and pull through my life."
The five DUI arrests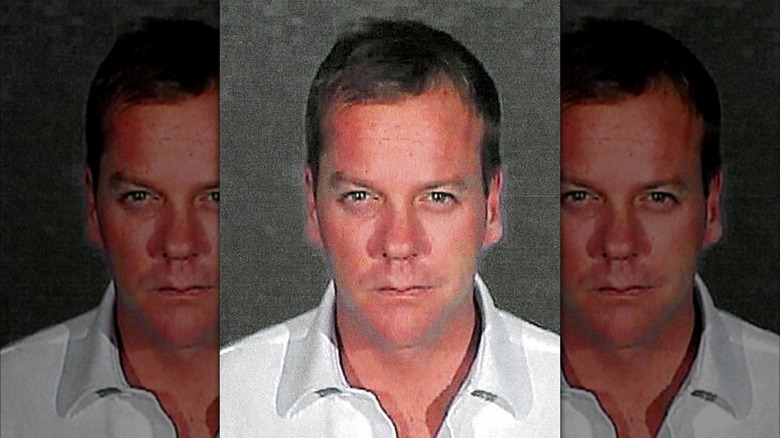 Handout/Getty Images
Kiefer Sutherland's first arrest was in 1989, according to People. At that time, he was arrested for suspicion of driving under the influence of alcohol. Reportedly, he also faced charges of carrying a concealed and loaded weapon. After pleading no contest to alcohol-related reckless driving, however, those weapons-related charges were dropped. Sutherland was back in trouble four years later, though, when the "Flatliners" star was again arrested for DUI in 1993. He pleaded the same way he did in the first case and chose to perform more than 200 hours of community service instead of spending 12 days in jail.
Between 1993 and 2004, Sutherland stayed on the right side of the law until a 2004 drunk driving arrest landed him five years probation. Three years later, in 2007, the actor was arrested again on suspicion of DUI and given a 48-day prison sentence — 30 days were for the drunk driving, and 18 were for violating the terms of his probation. He was also fined and ordered into an alcohol treatment program. Then, 13 years later, when an early morning illegal U-turn in Hollywood caught the attention of the LAPD, Sutherland failed a sobriety test and was booked in jail. He was released later that morning on $25,000 bail.
2009 assault charges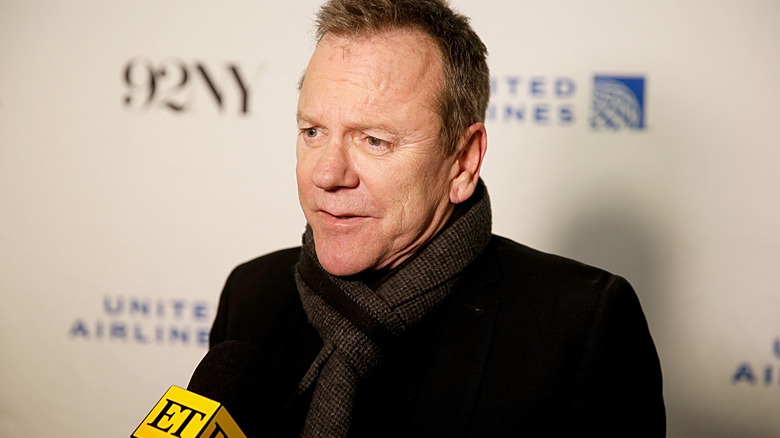 Dominik Bindl/Getty Images
Kiefer Sutherland's four DUI arrests aside, in 2009, the actor surrendered to police after he was accused of assault in Manhattan. No arrest warrant was issued for him at that time, The New York Times reported that year. According to the complaint, Sutherland allegedly head-butted designer Jack McCollough, according to CNN. ABC News reported that Sutherland was ticketed, and a court appearance was set, but he later apologized, and charges were dropped. Reportedly, the altercation took place at a bar, but there's no indication alcohol was involved.
Back in 2016, when asked about giving up alcohol, Sutherland also told Jess Cagle, "I have, at times, for stretches of time. But at some point, I've made a decision, right or wrong, for myself that I would rather work really hard so I could still have some of those times than to just simply stop. That's a choice I've made and I live with that choice."
If you or anyone you know needs help with addiction issues, help is available. Visit the Substance Abuse and Mental Health Services Administration website or contact SAMHSA's National Helpline at 1-800-662-HELP (4357).