What Happened To Milli Vanilli's Producer, Frank Farian?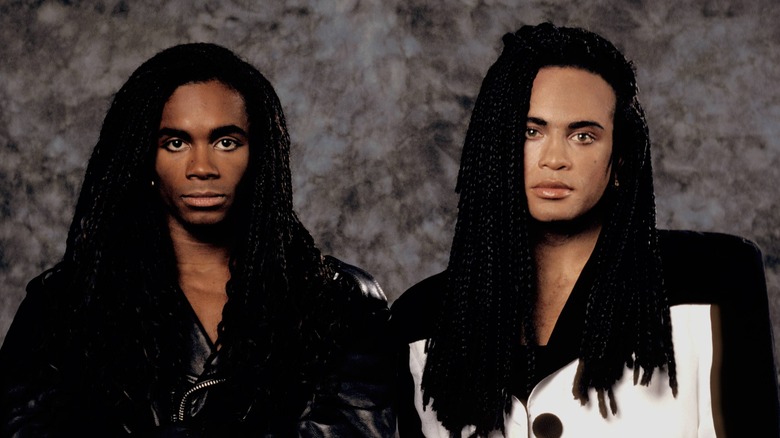 Ebet Roberts/Getty Images
The music of the late '80s pop duo Milli Vanilli isn't perhaps the most timeless oeuvre of the era, though their hits still have an audience of millions on YouTube and Spotify. However, as a new documentary series on Paramount+ reminds us, Milli Vanilli is remembered for a far more dubious reason. As AllMusic reports, the duo was the creation of Frank Farian, a failed German pop singer turned songwriter-producer, who had previously made a fortune in the late '70s and early '80s with the group Boney M. Despite Farian providing almost all of the male vocal parts in Boney M's music, he recruited a group of dancers and backing singers to front the band during live performances, with the performers lip-syncing to the music in a way that suggested they were the primary vocalists. 
After Boney M split in 1986, Farian looked for another project, which became Milli Vanilli, a dance-pop outfit fronted by the handsome duo of German dancer Rob Pilatus and Frenchman Fab Morvan. With hits including "Girl You Know It's True," which sold 7 million copies in the U.S., the group became immensely popular and critically acclaimed, securing a Grammy award in 1990 for Best New Artist. But when it was revealed that Farian had recruited unknown vocalists to perform on the records and that Pilatus and Morvan didn't sing at all either live or on record, it became one of the biggest scandals in pop music history, with the duo being stripped of their Grammy and becoming a laughing stock. It was a mighty fall for the two faces of the group, but Farian himself escaped from the furor unscathed.
Farian continued to make money from Boney M.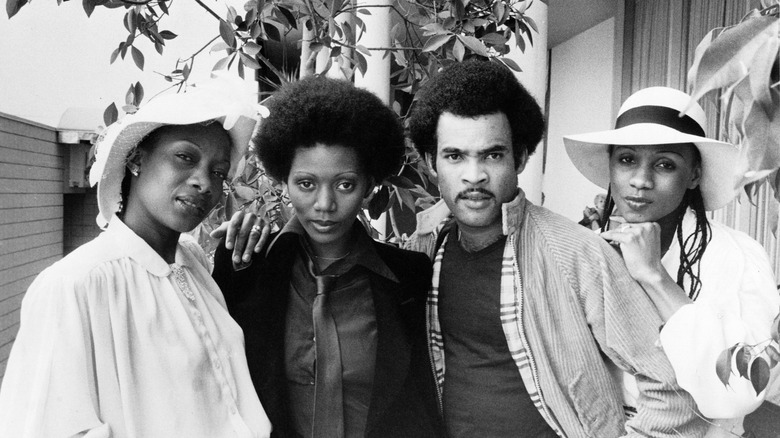 Chris Walter/Getty Images
The Milli Vanilli scandal ended in disaster for the two men fronting the project, Rob Pilatus and Fab Morvan. By the time the truth of who actually provided vocals for the group was public knowledge, the pair's musical careers had imploded, and even though they attempted a comeback under the name Rob & Fab in the early 1990s, their record sold poorly, and Pilatus tragically died of an overdose on April 3, 1998, prior to going on what would have been the duo's comeback tour.
Frank Fabian, however, had his previous band, Boney M, to fall back on. Though he had been accused of withholding money from his performers and being exploitative, he retained the intellectual property that had made him rich. In recent years, he has cashed in on the Boney M discography with a lucrative stage show, "Daddy Cool," a jukebox musical based on their music, which has played to audiences in London in 2006, Berlin in 2007, and other European cities since.
If you or anyone you know needs help with addiction issues, help is available. Visit the Substance Abuse and Mental Health Services Administration website or contact SAMHSA's National Helpline at 1-800-662-HELP (4357).
Frank Farian lives in Miami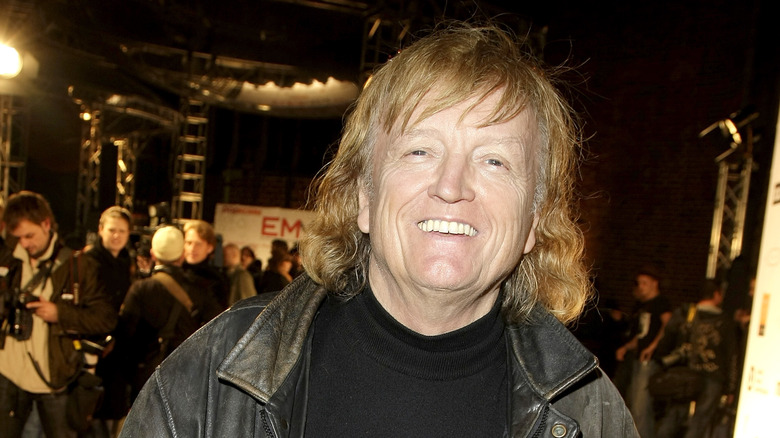 Florian Seefried/Getty Images
Despite spending his early years in Germany, having made a fortune from pop music Frank Farian relocated after he found success to the United States. He currently resides in Miami, Florida.
Unlike the artists who fronted his most famous projects, Farian has accrued a great deal of wealth in the music industry. According to Celebrity Net Worth, today his fortune is valued in the region of $40 million, and he continues to accrue sizeable royalties from his various projects which spanned as far back as the 1970s and show no signs of slowing down, as Farian has since continued to produce dance-pop, forming acts including La Bouche and No Mercy as recently as October 2022, per YouTube. As part of his continuing work, in 2021 he and his daughter recorded a duet of the Kool & The Gang song "Cherish," according to his Facebook page.
In 1990 Farian spoke out about the reaction to the Milli Vannilli lip-synch scandal, saying it was overblown. He told the LA Times, "What was the betrayal? Did anyone in America believe that the Village People or the Monkees really sang themselves? The Archies? Please. Everyone's been doing it for 25 years."