What Happened To The First American Ninja Warrior Winner, Isaac Caldiero?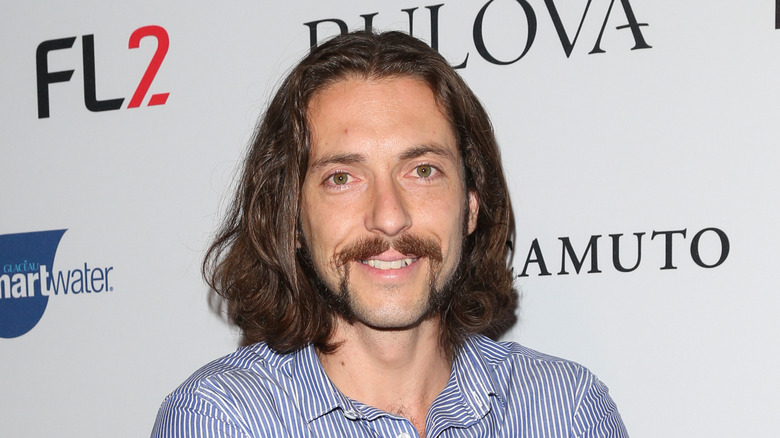 Paul Archuleta/Getty Images
The G4/NBC hit show "American Ninja Warrior" built up a huge cult following after it first launched in 2009. Featuring athletes from across the country vying to take home the title and a cool $1 million in prize money, it displayed feats of strength, endurance, balance, and dexterity. It was unlike anything that had been seen on American television at the time. However, for many years one thing was missing: a winner. That's right — from Season 1 to 6, not a single competitor was able to claim the "American Ninja Warrior" title or the cash prize, as no one was able to make it past Stage 4 of the grueling live finals in Las Vegas.
That all changed in 2015 when finally, two competitors completed the course and proved the title could be won. The first to make it to the very end — which involves climbing a 75-foot rope in under 30 seconds in a challenge called Mt. Midoriyama — was Maryland's Geoff Britten, who made it to the top with a fraction of a second to spare. However, after him came Colorado's Isaac Caldiero, who beat him by three seconds and became the first person in the history of the show to claim the "American Ninja Warrior" crown. Caldiero — a former busboy — suddenly found himself rich and famous. But though he is still in the limelight, it appears that success didn't exactly go to his head.
He is still associated with the show
Since becoming the first-ever "American Ninja Warrior" winner and establishing himself as a climber of rare talent, Isaac Caldiero has continued to compete on the show. After his 2015 win, he took a brief break from the competition, becoming a spokesman and working with the show's sponsor, POM Wonderful pomegranate Juice. Specifically, the company ran a sweepstakes, and the winner was provided a training program that involved meeting Isaac and working out with him.
Since then, he has returned to the "Ninja Warrior" franchise several times, beginning in 2017, when he was announced as a competitor on "Ninja Warrior Germany." He returned to Season 10 of the American format in 2018 when he was 36. In an interview with Entertainment Weekly, Caldiero explained that he had been watching the competition in the intervening years and was looking forward to rejoining the fray. He got to Stage 4 of the finals.
He continues to live a humble, passionate life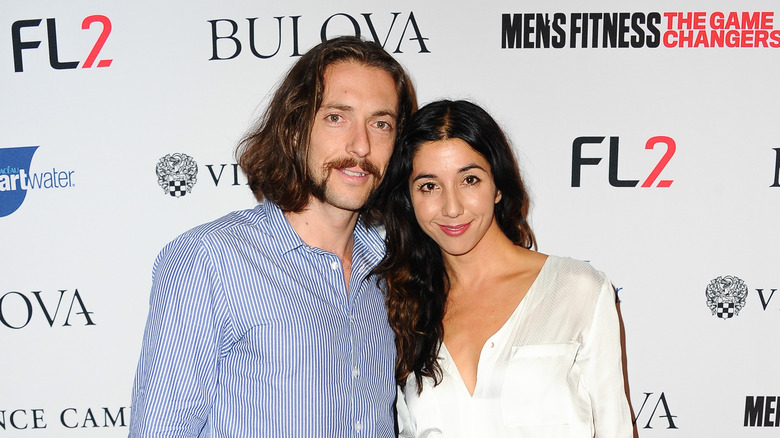 Allen Berezovsky/Getty Images
Following his 2015 "American Ninja Warrior" win, Isaac Caldiero spoke to Outside Online, saying he had grown accustomed to living on less than $10,000 a year. He worked odd jobs to fund a lifestyle that revolved around traveling the country to seek out the best climbing locations while living in an RV. The rock climber also outlined how he planned to spend his winnings funding climbing trips for himself and his girlfriend, Laura, who is also an accomplished and passionate climber. In particular, Caldiero had his eye on the trip of a lifetime to South Africa, where he intended to tackle the Rocklands north of Cape Town. He was also planning to head to Japan, where he hoped to experience the unique culture.
Despite this nomadic lifestyle, a 2018 profile by Entertainment Weekly said Caldiero and Laura moved to Chattanooga, Tennessee, after his Season 7 win. His LinkedIn profile suggests they remain there. Per a 2023 Instagram post, he currently hosts the Federation of International Ninja Athletics (FINA) Ninja Warrior "Qualifier" Competition, which he designed. All in all, Caldiero's Instagram account suggests he continues to live a humble lifestyle focused on climbing and other outdoor activities such as hiking and surfing. He is also an avid carpenter.