Inside Tony Danza's Harrowing Near-Death Experience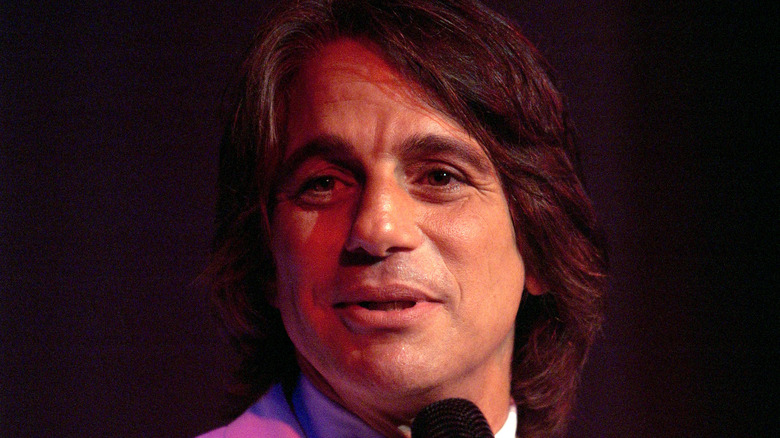 Michael Caulfield Archive/Getty Images
Tony Danza has been a household name to fans of classic American comedy since the late 1970s, when he made his name in the hit sitcom "Taxi" opposite Andy Kaufman, Danny DeVito, and Christopher Lloyd. In the 1980s he cemented his reputation as a comedy actor of rare charisma when starring in the hit show "Who's the Boss?" which ran for nearly 200 episodes from 1984 to 1992. Since then, he has starred in a laundry list of other shows, movies, and stage appearances, and regularly performs live with his hit show: "Tony Danza: Standards and Stories," per his website. 
But as Danza has made clear in interviews, his decades of stardom haven't always been smooth sailing. As he revealed during an interview on "The Dr. Oz Show" in 2015, the comedy actor has dealt with his fair share of loss, such as losing his beloved mother, Anne, in June 1993. Danza also claims that the bereavement over the loss of his mother nearly made him lose his own life.
The death of Anne ladanza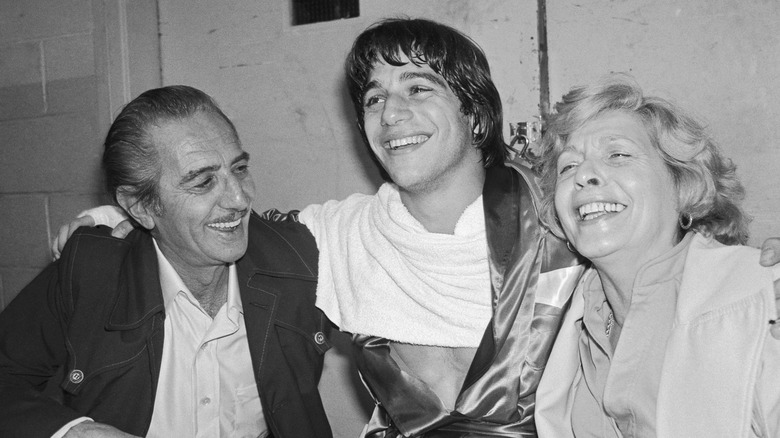 Bettmann/Getty Images
Tony Danza, was born Anthony Salvatore Iadanza on April 21, 1951, in Brooklyn, New York. His father Matty was a sanitation worker, while his mother, Anne, worked as a bookkeeper to help provide for the family's five children (per tribute.ca). Danza has long made a point of discussing how important family is to him, with his relationship with his parents and memories of the older generations of the Iadanza family providing material for his stage shows.
And it seems that Danza was especially close to his mother, who died on June 16, 1993, at the age of 67. The death affected Danza deeply. In fact, Danza's pain over the loss of his mother was still evident in 2015, when he broke down in tears on "The Dr. Oz Show," prompting an outpouring of sympathy from the studio audience. "And every Christmas, you go through this thing, where you miss the people that aren't there anymore," Danza said in the interview, before chastizing himself for being a "crybaby" (per ABC).
A near-fatal accident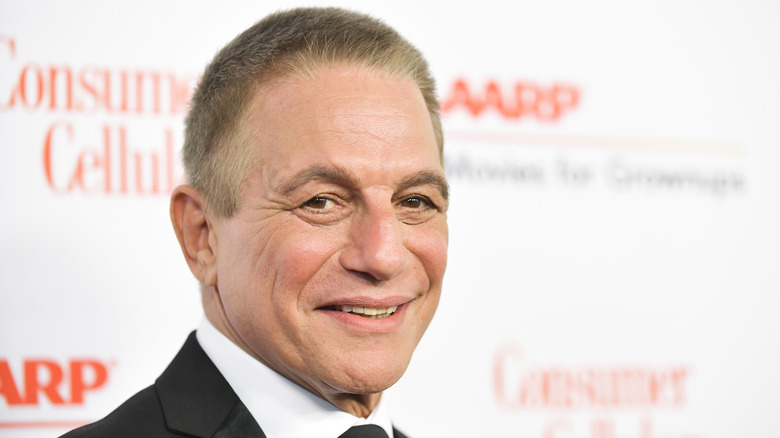 Rodin Eckenroth/Getty Images
As Tony Danza went on to explain in his "Dr. Oz" interview, the grief of losing his mother played on his mind for months after her death. The Christmas following her death, Danza was skiing in Deer Valley, with his wife Tracy, indulging in one of his favorite pastimes. But the truth is his mind was elsewhere. He claims that while he was skiing he became preoccupied by the thought that, for the first time, he wouldn't be spending Christmas with his mother.
Danza believes that it was having this bleak thought in his mind that caused him to lose concentration on the slopes which led to a devastating accident. Though ABC reports Danza has long been an experienced skier, he lost control at the worst moment.
"I hit a tree skiing backwards," Danza claimed during the interview. "I broke my back ... I broke eight ribs." (via ABC News) Other sources such as Deseret News claim that Danza also suffered internal bleeding. Danza took months to recuperate, and though he considered quitting skiing for good, he finally returned to the slopes two years later.