Frank Sinatra's Final Meal Before He Died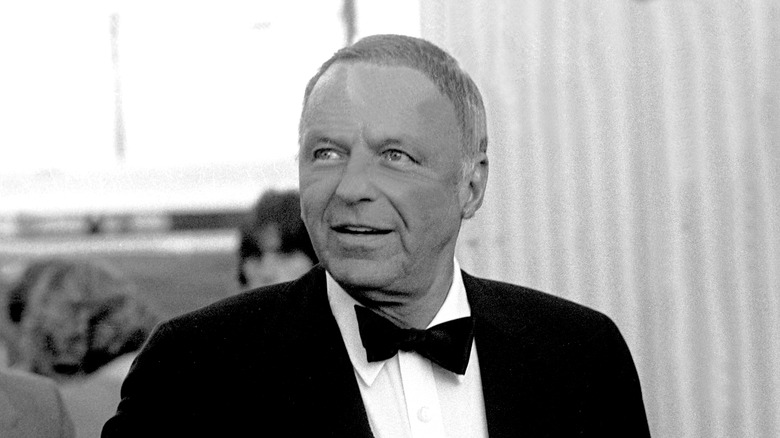 Paul Natkin/Getty Images
The iconic crooner Frank Sinatra is one of the most romanticized figures in American popular culture. He was part of the famous "Rat Pack" of celebrities — which included Dean Martin, Sammy Davis Jr., Peter Lawford, and Joey Bishop — and from the late 1950s onward Sinatra and his coterie of talented and charismatic performers represented the glory and affluence of the American Dream fulfilled.
Sinatra's mystique was irreversibly punctured in 1966 with the publication of Gay Talese's famous piece of new journalism for Esquire, "Frank Sinatra Has a Cold." As well as revealing Ol' Blue Eyes to be all too human, it also mercilessly exposed that the changing tides of musical fashion were, by the mid-'60s, strongly against him. As the years went on, the Rat Pack struggled variously with poorer returns, addiction, personal tragedy, and illness. Nevertheless, it is the group's image from its glory days that has ensured Sinatra et al. remain aspirational figures in the popular psyche.
But despite his classy image, the final years of Sinatra's life were quiet and humble, with the crooner increasingly isolated amid deteriorating health as he entered his ninth decade. And his final meal was touchingly unremarkable: a grilled cheese sandwich (per John Brady's "Frank & Ava: In Love and War").
Frank's quiet years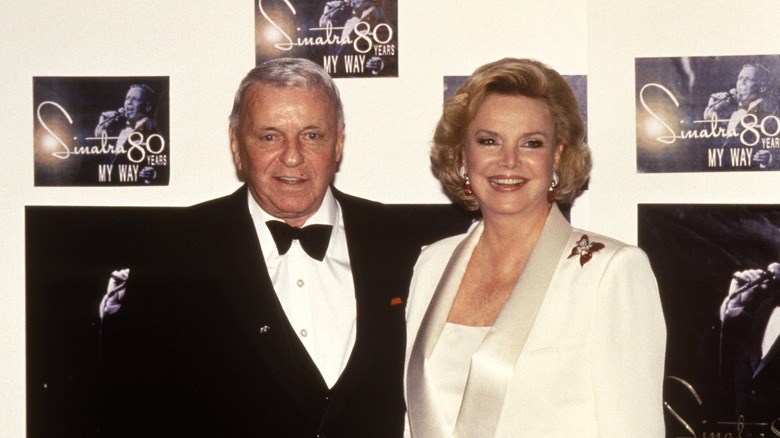 Donna Santisi/Getty Images
As Gay Talase suggested in his famous Esquire profile, at the height of his career, the state of Frank Sinatra's health had the potential to cause ripples throughout the music industry. But as the decades rolled on and his Rat Pack accomplices died one by one, Sinatra's career wound down, and his growing list of maladies, illnesses, and medical emergencies became his full-time occupation.
His last concert took place on February 25, 1995, at the Palm Desert Marriott Ballroom in Palm Desert, California. After this, he made a handful of public appearances, most notably to be awarded the Congressional Gold Medal in April 1997. But behind closed doors the acclaimed vocalist was dealing with a growing list of illnesses, including a bout of pneumonia that hospitalized him in 1996, bladder cancer, heart and lung issues, and high blood pressure, per Spencer Leigh's "Frank Sinatra: An Extraordinary Life."
Sinatra was reportedly increasingly paranoid and anxious in his later years. In 2017, his former manager, Eliot Weisman, told Fox News that the man he referred to as "The Boss" had also begun to abuse an antidepressant medication called Elavil. The drug, Eliot said, led to the singer's cognitive decline in his later years — and accelerated his retreat from public life.
An unfinished last meal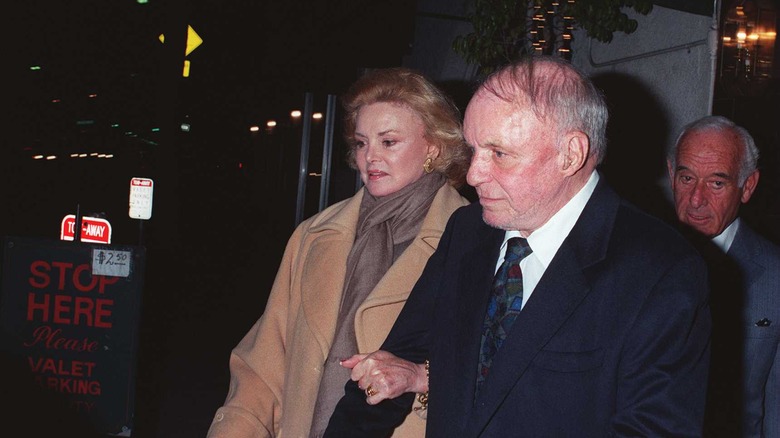 Denny Keeler/Getty Images
It might be assumed that one of the most successful singers of the 20th century would eventually develop a taste for fine dining — stylish dishes suited to a man known for his style and class. But even during his swingin' years, Frank Sinatra tended to indulge in the food that he had known since childhood. His mother was from Northern Italy, and his father was from Sicily, and throughout his early life his diet was made up primarily of classic Italian cuisine. According to WLIW, his favorite dishes included stuffed artichokes, fusilli with garlic and anchovies, and veal cutlets Milanese, and his dessert of choice was lemon ricotta.
But on the day of his death, Sinatra ate more simply: A grilled cheese sandwich for lunch, which he ate in his wheelchair beside the pool of his Los Angeles estate. Once the center of attention in any room who would book out entire bars for his entourage, Sinatra spent his final days at home with just his wife, Barbara, and his cleaner, Vine — though he would also have rare visitors, such as his friend Bill Miller (per John Brady's "Frank & Ava: In Love and War"). But it seems he was alone for his last meal, which he left unfinished before he returned indoors.
Later that day, he suffered a heart attack — his second in two years — and was rushed to Cedars-Sinai Medical Center in Los Angeles, where he died. He was 82.