The Scent Natalie Wood Wore Her Entire Life Was Introduced To Her On A Movie Set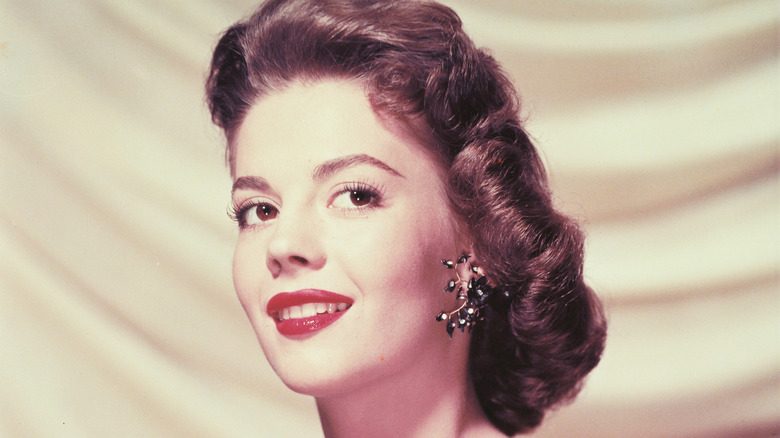 Silver Screen Collection/Getty Images
Actor Natalie Wood, known for "West Side Story" and "Rebel Without a Cause," was as elegant as she was beautiful, and the perfume she favored was no different. Per Town & Country, Wood wore "Jungle Gardenia" by Tuvache. The actor was gifted the perfume by fellow actor Barbara Stanwyck while filming the 1946 film "The Bride Wore Boots." As noted in T&C, the perfume was considered to be "the most exotic fragrance in the world" when it was released.
The gift was especially poignant knowing Wood's lifelong love for the gardenia flower — a gardenia can even be seen on her headstone. Gardenias are known for their strong fragrance. Sensual yet soft and sweet, its unique scent makes it a perfect base ingredient for a perfume. Wood was only about 8 years old when filming with Stanwyck, but, once gifted the fragrance, she would wear the scent throughout her life. Speaking to The Hollywood Reporter, Wood's daughter Natasha Gregson Wagner shared, "I will never forget that we always knew when our mom was home — because we could smell her!"
The perfume became Natalie Wood's staple scent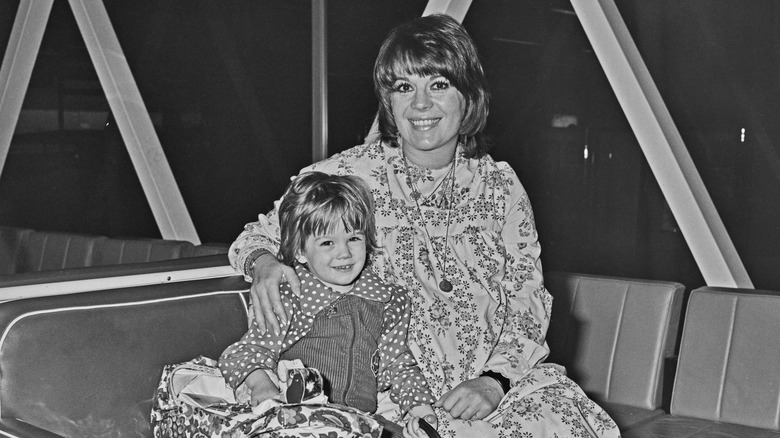 Dennis Stone/Getty Images
First released in 1933 and re-released (unsuccessfully) by Coty in the 1990s, the original "Jungle Gardenia" is no longer available, but the ingredient list  gives an indication of what it would have smelled like. The perfume had top notes of sage, heliotype, cyclamen, and bitter orange, and heart notes of tuberose, tarragon, jasmine, ylang-ylang, violet leaf, lily of the valley, and, of course, gardenia. It was rounded out by base notes of oakmoss, musk, benzoin, and sandalwood.
Per The Hollywood Reporter, Wood's daughter Natasha Gregson Wagner revealed that, although her mother was a child, she admired Barbara Stanwyck's perfume greatly during the filming of "The Bride Wore Boots." When given a bottle of her own, Wood would join the ranks of Elizabeth Taylor and Joan Crawford, who also loved the unique scent of "Jungle Gardenia." Gregson Wagner was only 11 years old when her mother died by drowning in 1981 but has carried on her legacy in a sweet way. In 2015, she released a fragrance inspired by her mother and her love of gardenias.
Natalie Wood gets a perfume in her honor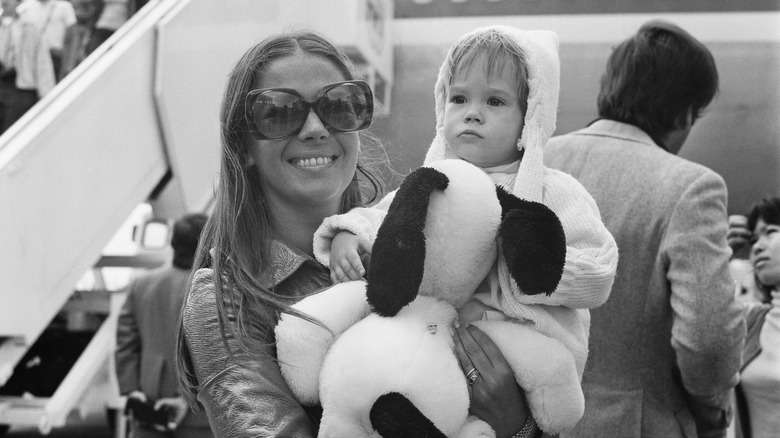 Evening Standard/Getty Images
Called "Natalie," Natasha Gregson Wagner told The Hollywood Reporter that she aimed to release a more modern gardenia fragrance with the essence of her mother's perfume. Touchingly, Gregson Wagner revealed that she blended her own perfume tastes with her mother's to create the perfect scent. Speaking to Town & Country, she shared, "My mom loved gardenias, so whenever I smell them, I always think of my mom. I wanted to create something with that in mind. I also love the smell of orange blossoms, and I live next to an orange orchard, so what inspired me was blending her signature scent with mine."  
"Natalie" has top notes of neroli, freesia, rose oil, and bigarde zest, middle notes of orange flower, narcissus, jasmine, hyacinth, and signature gardenia, and base notes of vanilla, skin musk, and soft woods. As Gregson Wagner told Town & Country, Wood's original favorite perfume was on the heavier side. However, she wanted "Natalie" to smell clean and fresh to bring a happy feeling to the wearer.