The Horrifying Story Of Germanwings Flight 9525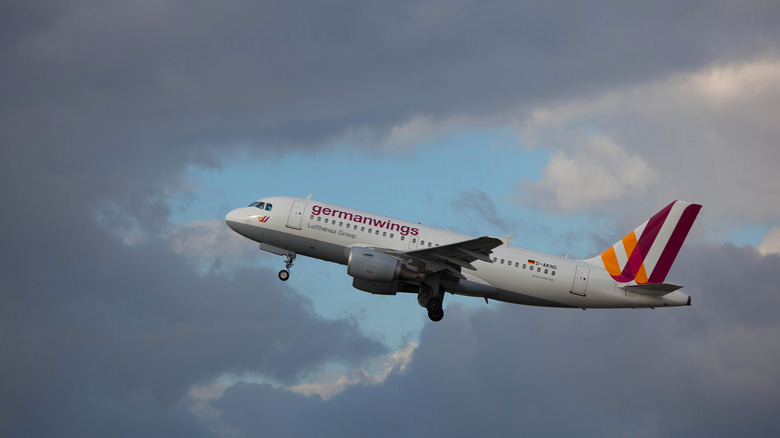 Bloomberg/Getty Images
Having a fear of flying is incredibly common. Indeed, according to a 2016 study published in Frontiers in Psychology, it is believed as many as 40% of Americans suffer from some sort of anxiety when it comes to air travel. Nonetheless, being sat in a commercial plane as it soars through the sky is, famously, the safest form of travel: you are more likely to suffer an accident at home than you are on a plane. But in 2015, aviation experts found themselves having to stress the safety of air travel after one of the most horrific plane disasters in recent history.
On March 24, 2015, Germanwings flight 9525, laden with passengers, crashed in the French Alps, during what was meant to be a routine two-hour journey from Barcelona, Spain, to Düsseldorf, Germany. Early suggestions of mechanical failure or a mistake by the flight crew were later dismissed, and instead, the disturbing truth emerged: that the copilot had intentionally crashed the plane, taking the lives of everyone onboard. 
The tragic incident remains one of the most harrowing in recent aviation history. It also continues to exert a profound effect on the industry, which was forced into a long period of self-interrogation to ensure such a disaster could never happen again.
A typical budget short-haul flight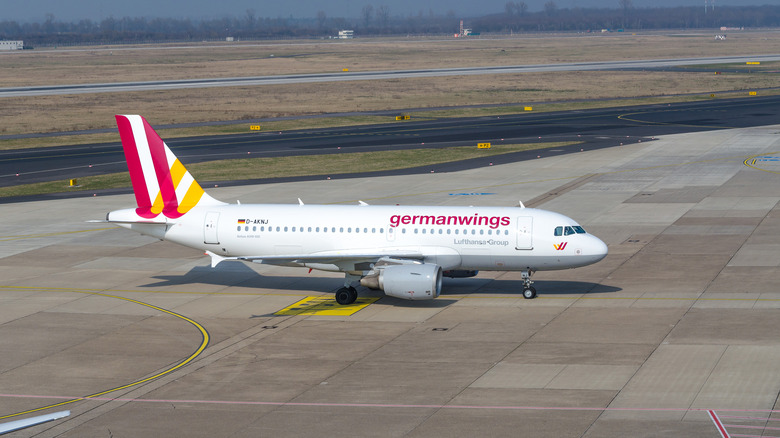 Jfspic/Getty Images
Since the dawn of budget flights around the turn of the 21st century, hopping between nearby countries has become accessible to a wide cross-section of the European population. City breaks have replaced week-long beach vacations as the trip of choice for most Europeans, looking to make the most of their disposable income and enjoy the culture nearby countries have to offer. The doomed flight 9525, which left Barcelona on March 24, 2015, was one such budget affair.
The plane was a comparatively compact Airbus A320-211, operated by the popular Germanwings budget brand, a subsidiary of Lufthansa. Earlier that morning, the crew had successfully transported passengers from Düsseldorf to Barcelona, and were scheduled to depart for the return leg just after 8:30 in the morning. However, there was a slight delay, which the captain informed his passengers he intended to make up in the air. They departed at 9:00 a.m., according to the French Civil Aviation Safety Investigation Authority's final report.
The journey had a scheduled flight time of less than two hours, meaning the plane was scheduled to arrive at its destination mid-morning. Prior to takeoff, all appeared well and normal: The accident report claims that the plane and all its components had been checked in accordance with safety guidelines, and were fully operational.
The experienced captain
Matusduda/Getty Images
The captain for Germanwings flight 9525 was 34-year-old Patrick Sondenheimer. German-born Sondenheimer boasted a wealth of experience as a commercial pilot, with a long career behind him. As the French Civil Aviation Safety Investigation Authority's final report notes, Sondenheimer had more than 6,000 flying hours under his belt, having joined Lufthansa a decade earlier in 2005. He had begun his training in 2001, having followed a dream of piloting planes, which he'd first had as a child. Colleagues considered him an excellent pilot who was memorable for his sense of humor.
Sondenheimer was also a family man, whose wife was a kindergarten teacher in their home city of Düsseldorf. Sondenheimer had joined Germanwings just ten months prior, switching from long-haul to short-haul flights to spend more time with his wife and two young children. He was later hailed a hero for his courageous actions in trying to avoid disaster that day, even though they were sadly in vain.
The rookie copilot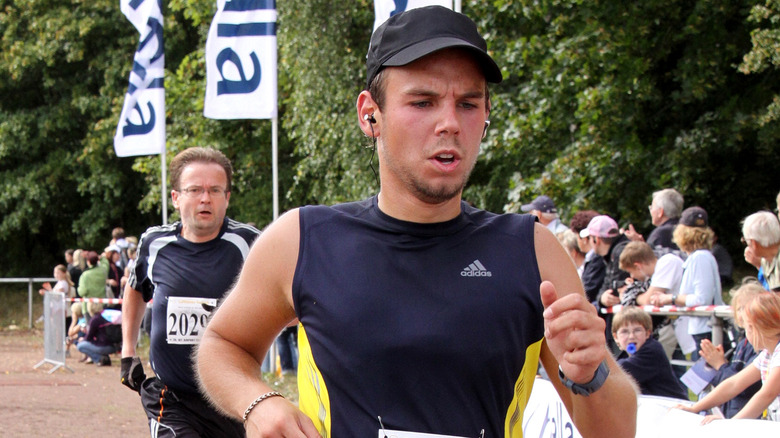 Getty Images/Getty Images
Andreas Lubitz was the 27-year-old copilot of Germanwings flight 9525. Like captain Patrick Sondenheimer, Lubitz had been enchanted by flight as a youth, and joined the LSC Westerwald gliding club in his hometown of Montabaur, near the southern city of Frankfurt, Germany.
He became a trainee at Lufthansa the year after finishing high school, and, along with his flight training, worked in the company as a flight attendant before graduating to copilot in 2014. Since then, he had logged just over 600 flight hours in total, a tenth of Sondenheimer's experience. The French Civil Aviation Safety Investigation Authority's final report claims that Lubitz had consistently met the necessary requirements in terms of expertise: He was considered "above standard" as a pilot, and his colleagues later told investigators that there was nothing untoward regarding his behavior. 
But what his colleagues were unlikely to know was that Lubitz had at one time been forced to halt his training. During this months-long period, he received mental health treatment, with doctors recommending that he be monitored closely. As a result, his medical suitability to fly was certificated monthly. "He was 100% fit to fly without any restrictions or conditions," a Lufthansa representative told the BBC in the aftermath of the crash.
The passengers included a school group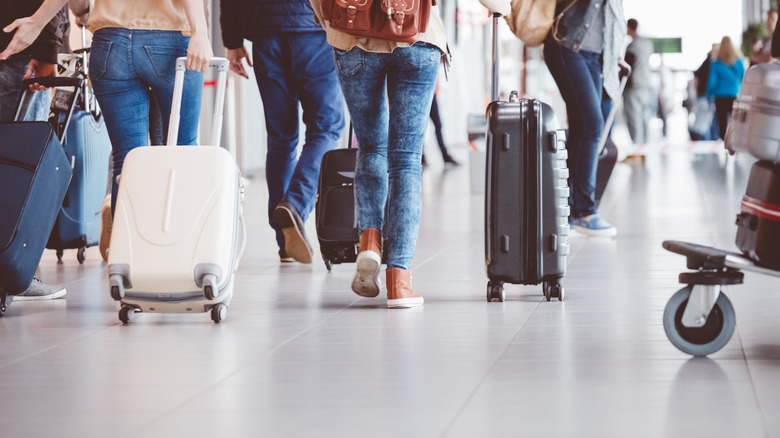 Izusek/Getty Images
As well as captain Patrick Sondenheimer and his copilot Andreas Lubitz, Germanwings flight 9525 flew with four cabin crew, responsible for the safety and comfort of 144 passengers on board.
In the aftermath of the crash, many mainstream media outlets reported details of those whose lives had tragically been cut short. The victims came from countries around the world, including a mother and her adult son from Australia, several passengers from the U.K. — including a mother and her seven-month-old son — a family from Spain spanning three generations, as well as travelers from the U.S., Colombia, and Mexico. Two opera singers, who had performed at Barcelona's Gran Teatre del Liceu the previous night, were also on board.
Tragically, it came to light that Germanwings flight 9525 was also transporting a school trip comprised of 16 Spanish children. The group was close to missing their flight as one of the students had forgotten their ID card, which was necessary to board. It was only on account of a quick-thinking teacher driving the child to fetch it that the school trip was able to make their flight on time.
The captain leaves the cockpit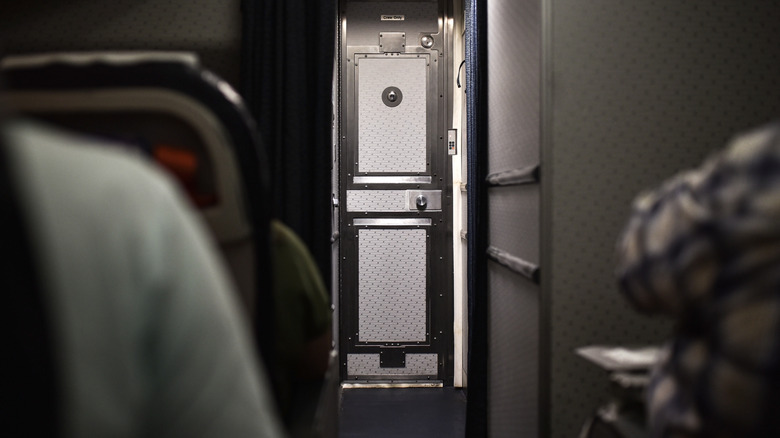 Aliaksandr Bukatsich/Shutterstock
The French Civil Aviation Safety Investigation Authority's final report outlines how the final moments that led to the crash of Germanwings Flight 9525 unfolded. Further details, including the interactions between captain Patrick Sondenheimer and his copilot Andreas Lubitz, also came through the media, such as the German newspaper Bild, which was later translated into English by CNN.
Despite Germanwings flight 9525 experiencing delays in taking off from Barcelona, Sondenheimer was unable to find the time to visit the restroom. Lubitz reportedly assured Sondenheimer that he could go once the plane was airborne. Roughly 90 minutes into the flight, with the plane flying over the French Alps, Sondenheimer ordered Lubitz to prepare for landing. 
As copilot, Lubitz was responsible for monitoring the cockpit's various instruments and aiding navigation, all while communicating with the control tower. Copilots are also trusted to take control of the plane when the captain is incapacitated or needs to take a break. Shortly after giving the order, Sonderheimer exited the cockpit, leaving Lubitz in charge and alone in the cockpit.
Locked out, the captain desperately tries to reenter the cockpit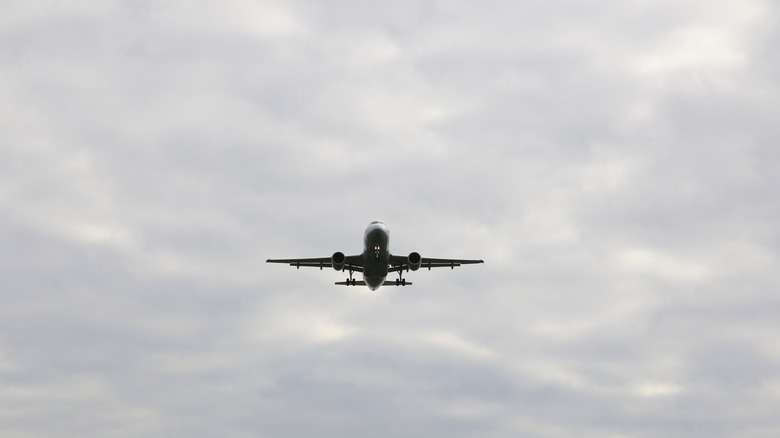 Varga Jozsef Zoltan/Shutterstock
What happened after captain Patrick Sondenheimer left the cockpit is horrifying enough to raise the pulse of even the most frequent flyers. After four minutes, Sondenheimer attempted to return to the cockpit, signaling via a security buzzer for Andreas Lubitz to open the cockpit door. However, he received no response.
The records retrieved from the plane's black box suggest that Sondenheimer then began knocking on the security door, but Lubitz still failed to respond. Now aware that something was terribly wrong, the captain desperately tried to break the door down while shouting to his copilot, "For God's sake, open the door!" By this time, the passengers, who likely saw the panic engulfing the captain, began to scream, all of which was recorded by the black box.
As the French Civil Aviation Safety Investigation Authority's final report notes, commercial aircraft such as Airbus A320-211 were subject to increased security provisions in the aftermath of the terror attacks on September 11, 2001, including mechanisms that ensured the cockpit could not be entered by force. Despite his best efforts, Sondenheimer had no chance of breaking into the cockpit once it had been locked.
The final moments of flight 9525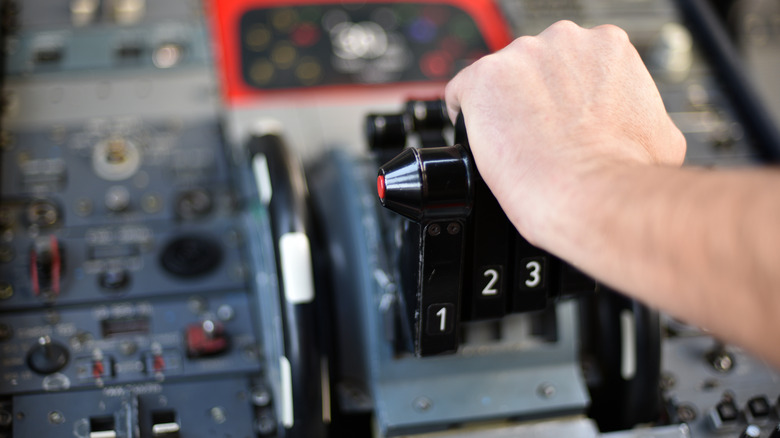 Energyy/Getty Images
With captain Patrick Sonderheimer locked out, inside the cockpit, copilot Andreas Lubitz was now in complete control of Germanwings flight 9525. He appeared to have kept his composure, too: As the black box recording would later reveal, his breathing remained calm and constant as he set the plane on its terminal trajectory.
It was later revealed that, shortly after Sonderheimer left the cockpit, Lubitz altered the altitude settings of the Airbus A320. The aircraft had been cruising at a normal height of 38,000 feet, but Lubitz set the plane to drop to 100 feet, sending it into steady decline over the French Alps, losing altitude at a rate of between 3,000 and 4,000 feet per minute. ​
As the plane descended, numerous alerts sounded in the cockpit, including: "Terrain, Terrain, Pull Up, Pull up." It is believed that one of the wings clipped a peak, before the entire vessel struck the mountainside at 430 mph, killing everyone onboard in an instant.
Reactions and tributes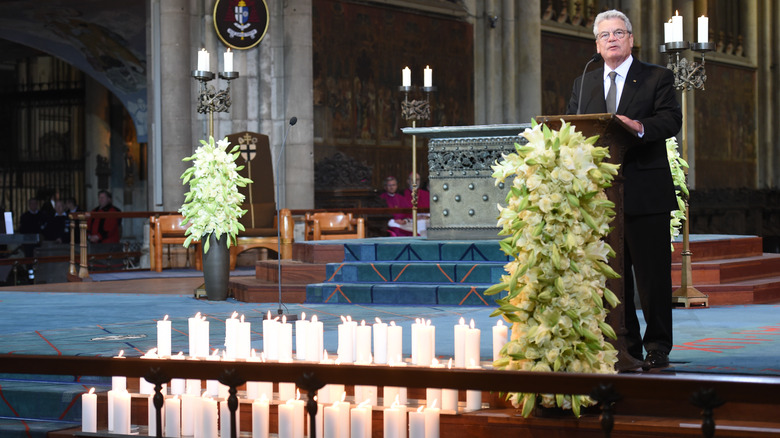 Pool/Getty Images
Early reports that a commercial plane had gone missing over Europe caused a wave of shock, as such incidents in themselves are incredibly rare. Speculation circulated that the crash was the result of an accident or a terrorist incident, but when reports emerged that a member of its own crew had intentionally destroyed the plane, the horrifying story was revealed to be almost unprecedented. The German Chancellor at the time, Angela Merkel, commented on the tragedy: "Today, news has reached us that gives this tragedy a new, simply incomprehensible dimension ... Something like this goes beyond anything we can imagine" (via NBC News).
While investigators sought to establish a motive for the unthinkable act, cities across Europe organized several large-scale memorials to the 150 people on board. There were gatherings in Cologne Cathedral, in Barcelona, and even the crash site, to allow family and loved ones to pay their respects to the dead, and to try to come to terms with the terrible circumstances of their loss.
"This one person took many others with him to a death that he had sought for himself. We have no words for this deed," the German president Joachim Gauck told a congregation of 1,400 mourners in Cologne (via The Guardian).
Investigating a tragedy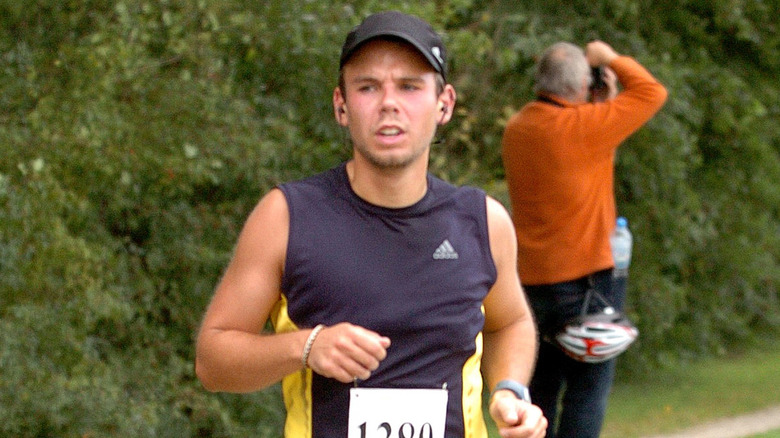 Getty Images/Getty Images
As the world came to terms with the fact that Andreas Lubitz's actions on Germanwings flight 9525 appeared to have been intentional, accident investigators and the press searched for a motive. Lubitz had reportedly left no suicide note, but an ex-girlfriend, who chose to remain anonymous, revealed some key information. She claimed he had told her the previous year of his intention to do something to make his name remembered, a chilling revelation in light of what followed. She added that Lubitz had nightmares about flying and had to take breaks due to burnout. At Lubitz's home, investigators uncovered a torn-up medical note, exempting him from work.
The French Civil Aviation Safety Investigation Authority's final report noted that Lubitz had been prescribed medication for his condition, and that medical professionals had diagnosed him with a "mental disorder with psychotic symptoms." However, he had chosen not to self-report his illness, contrary to protocol. As such, neither the airline nor his colleagues knew of his condition. The report documented that Lubitz had died by suicide.
Through the German press, details also emerged that in the days leading up to the flight, he had researched death by suicide on the internet. Amid growing concerns over pilots with mental health issues, experts such as Professor Simon Wessely, the president of the Royal College of Psychiatrists in the U.K., urged for mental health conditions to be treated as any other debilitating condition, and to avoid stigmatizing sufferers, per The Guardian. 
Impact and changes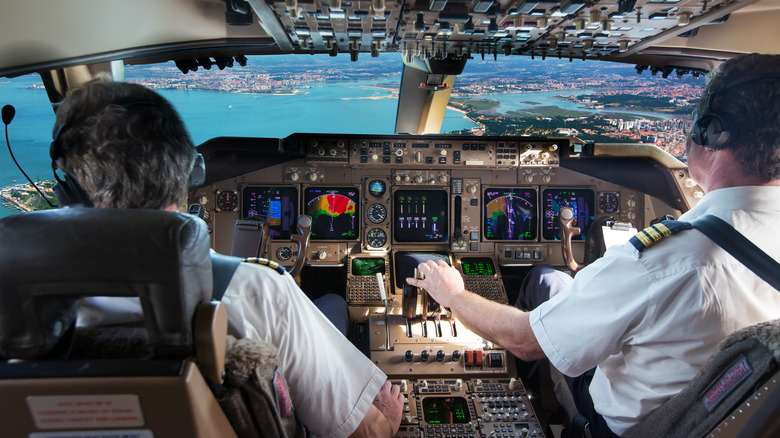 Skycolors/Shutterstock
The Germanwings Flight 9525 crash sent shockwaves throughout the air travel industry, which was at risk of countless passengers deciding to avoid flying as a result of the tragedy. In its wake, there was widespread nervousness among those who did continue to fly, with pilots going so far as to make personal and heartfelt announcements to those onboard, assuring them of their safety.
According to The Guardian, ads in the U.K. for Germanwings flights featuring the slogan "Get ready to be surprised" were immediately discontinued. The brand was later renamed to Eurowings to distance the subsidiary from the 2015 tragedy, though this too was discontinued in 2020, as a result of the COVID-19 pandemic.
The disaster led to the formation of a task force set up by the European Commission, which reassessed security procedures onboard planes, as well as policies for staff illness reporting, specifically if it affected their ability to protect passengers in their charge. The most immediate and noticeable change for most airlines was the widespread enforcement of a new "rule of two" policy. This ensures that no single member of the flight crew is left alone in the cockpit at any one time, meaning that another member of the crew enters the cockpit if either of the two pilots needs to leave for any reason, including to take a restroom break.
Andreas Lubitz's father continues to defend him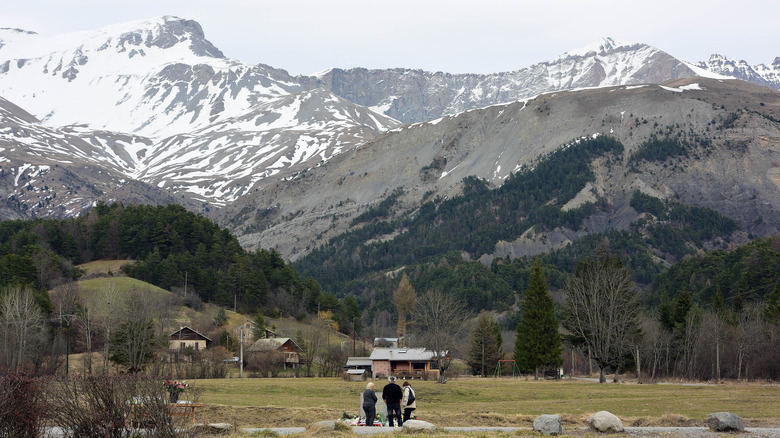 Thomas Lohnes/Getty Images
Despite Andreas Lubitz's actions causing the deaths of the 149 people on board Germanwings flight 9525, there were calls from politicians and members of the clergy to avoid reacting with anger. Instead, they encouraged people to take pity on Lubitz's parents: Although they did not attend the Cologne memorial service to which they were invited, they had also lost a loved one. "We are united in our pain and our disbelief. We must try to fill the hole once again – with love, but also with hope," said the Spanish interior minister Jorge Fernández Díaz, per The Guardian. 
However, within a couple of years, that compassion was eclipsed by anger from many of the victims' family members. In 2017, it was widely reported that Lubitz's father, Günter, who was originally treated with sympathy by many news outlets, had used the opportunity of the second anniversary of the disaster to publicize a new theory as to its cause that absolved his son of all blame. 
As reported by The New York Times, it was Günter Lubitz's belief that his son had been incapacitated by a carbon monoxide leak in the cockpit, which had rendered him unconscious, and that the crash was indeed an accident. "Our son was not suffering from depression at the time of the crash," he claimed during a Berlin press conference, which upset many of the families and loved ones of those lost in the disaster.
Related prosecutions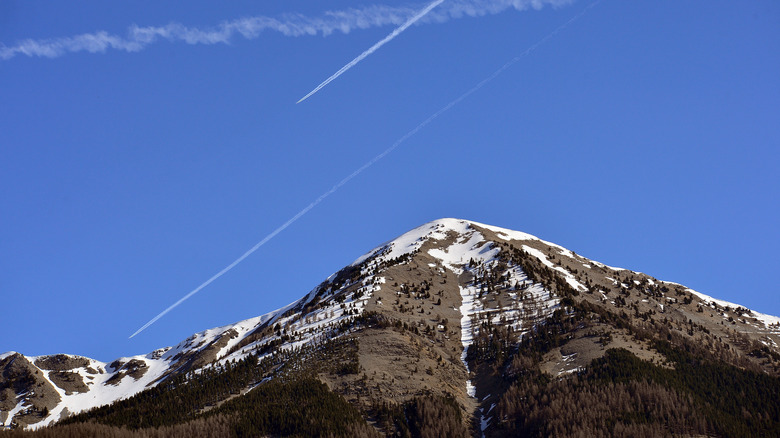 Thomas Lohnes/Getty Images
The consensus remains that Andreas Lubitz intentionally crashed Germanwings flight 9525, and the parent company of the airline, Lufthansa, made steps to offer compensation to the families of those lost in the disaster. The figure immediately offered to the families was around $28,000 for each passenger, which immediately drew criticism. In response, some families began legal action against Lufthansa to double the amount of compensation on offer, claiming that Lufthansa's flight school — which trained Lubitz — also bore responsibility. However, the case was lost in 2020.
Lufthansa also offered free vacation stays to the victims' families, but in another shocking twist, it was later found that a fraudster had been posing as one of the deceased's loved ones to take advantage of the offer. The woman, who was tried in Germany, reportedly elicited more than €15,000 worth of services from a luxury hotel in Marseille. She was given a one-year suspended jail sentence.
Similarly, in 2019, the press reported that a Dutch con man and fantasist had forged his qualifications to work as a pathologist on the case, and had liaised with the victims' families, including a mother to whom he gave what he claimed was a lock of her deceased daughter's hair. He faced four years after being put on trial the same year.
If you or anyone you know needs help with mental health issues, is struggling or is in a crisis, contact the relevant resources below: