The Tragic 1975 Murder Of Kelsey Grammer's Sister, Karen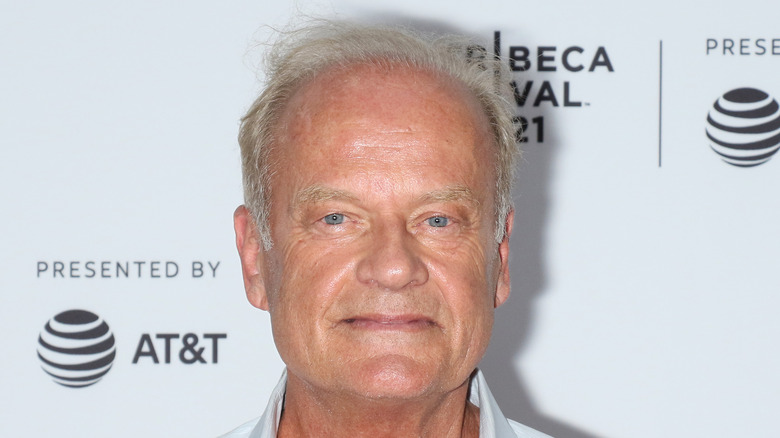 Jim Spellman/Getty Images
Kelsey Grammer had a hard row to hoe for much of his life and career. There were his well-publicized experiences with drug and alcohol abuse, his severe 2008 heart attack, and a series of failed marriages peppered with miscarriages and allegations against one of his ex-wives. Then there are the older, deeper wounds from his family's past: The tragic loss of his father, two half-brothers, and a sister to violence. His father was shot when Grammer was 13, his half-brothers died in a presumed shark attack, and his sister was brutally murdered in 1975.
The death of Grammer's sister Karen still weighs on his heart. At the time of her murder, she was 18 and he was 20. During an appearance on "In Depth with Graham Bensinger," the actor described himself as protective of Karen, as is typical for a big brother. He was not with her in Colorado Springs in 1975, where she lived and worked at a Red Lobster.
Former Colorado Attorney General John Suthers outlined the murder in his book "No Higher Calling, No Greater Responsibility: A Prosecutor Makes His Case." She was waiting outside the restaurant for her boyfriend to get off work when she was abducted by a group of men who had planned to rob the place. Instead, they took her to an apartment, raped her several times, and after a lengthy debate held in her presence decided she couldn't be let go and stabbed her. Left in an alley, Karen crawled to a trailer park looking for help. Before she could ring a doorbell, she collapsed and died from her wounds.
Kelsey Grammer experienced addiction after his sister's death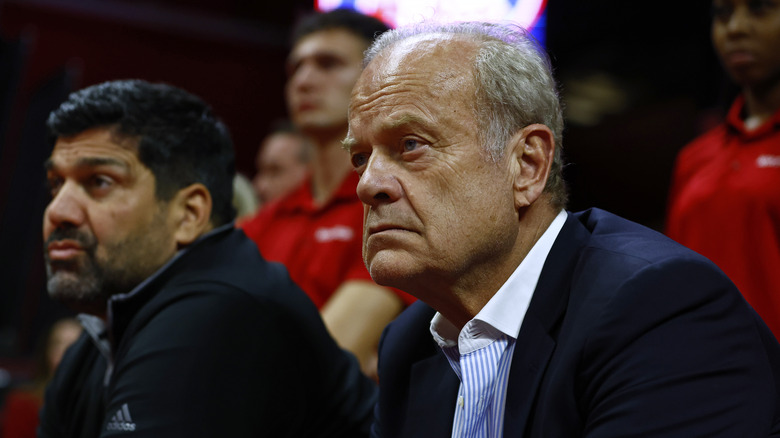 Rich Schultz/Getty Images
Though Kelsey Grammer was not in Colorado when his sister Karen was killed, he blamed himself for not being able to protect her. "It's hard to explain," he told Vanity Fair. "It's not rational. But it happens anyway. I know a lot of people who've lost their siblings and blame themselves." The grief, guilt, and anger stayed with him for a long time. He says that they almost killed him.
"What happens when you're grieving and you don't really have any place to put it is you tend to take it out on yourself," Grammer told "In Depth with Graham Bensinger." He took it out on himself with alcohol and cocaine. He would also roam around dangerous neighborhoods of New York City, looking for potential fights so he could unleash his feelings. Professional success, when it came, didn't relieve Grammer's sense of loss. In fact, during an appearance on "Oprah's Next Chapter," he said his sister's murder briefly caused him to lose his faith in God.
After 20 years, Grammer told Bensinger he had an epiphany: "You're carrying this as though you had something to do with it, and you've got to let that go." But while he was able to forgive himself, the sense of loss hasn't gone away. He quoted a line from his book to describe his feelings to People: "It was ancient grief that is forever fresh."
He has forgiven one killer — but will not support his parole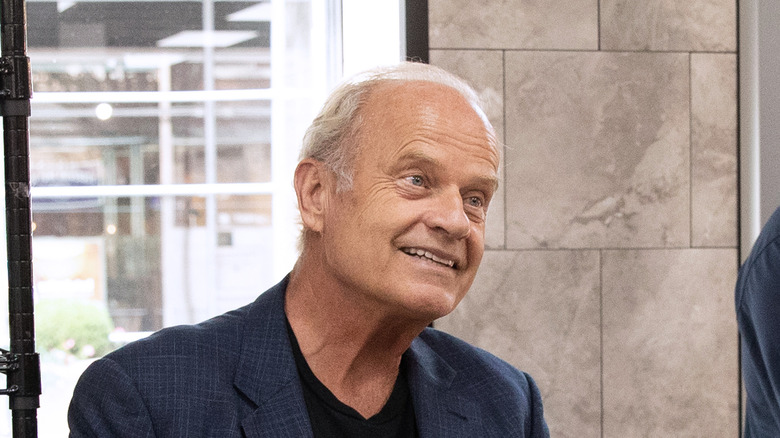 Mega/Getty Images
According to Westword, four men were involved in the rape and murder of Karen Grammer: Larry Dunn, Eric McLeod, Michael Corbett, and Freddie Glenn. Three of them were soldiers; Glenn, 17, was fleeing an abusive father. He, Dunn, and Corbett indulged in drink and drugs together. But after a motel robbery turned into a murder, Corbett went on a brief killing spree, often with Glenn and Dunn as accomplices. Karen's death was the last and most notorious of the murders — and the one that led detective Lou Smit to the killers (per TruTV).
Dunn cut an immunity deal to testify against the others. McLeod was sentenced to 15 to 20 years; Corbett and Glenn were given death sentences, later changed to consecutive 10-to-life terms when the death penalty was briefly made illegal in Colorado. In prison, Corbett — who Smit called "one of the most dangerous men I've ever met" — converted to Islam. He accepted responsibility for some murders, though not Karen's, before dying in 2019. Glenn, whose story has changed over the years, now maintains that he was the driver, not a killer, and has sought parole several times.
Grammer's feelings toward the killers have changed with time. He told the Irish Independent (via Ginny Dougary)in 2005 that he would throw the switch himself to execute them if he could. By 2009, he said he had forgiven Glenn. But he continued to oppose his release. "To give that a blessing would be a betrayal of my sister's life," he said at a parole hearing that year (per Vanity Fair).
If you or anyone you know needs help with addiction issues, help is available. Visit the Substance Abuse and Mental Health Services Administration website or contact SAMHSA's National Helpline at 1-800-662-HELP (4357).