Here's Who Inherited Zsa Zsa Gabor's Estate After She Died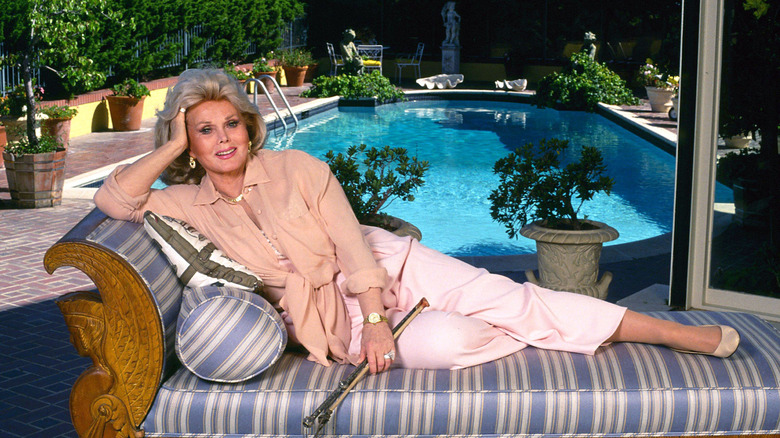 Paul Harris/Getty Images
Prince Frédéric von Anhalt and Zsa Zsa Gabor seemed perfect for one another. He met her in 1982 at a Hollywood party after coming to Los Angeles from Germany. The two spoke German to each other and hit it off. But their time at the party was brief as the prince rushed off. "I said I had another engagement," he told The Hollywood Reporter. In reality, von Anhalt hadn't been invited to the party and was a prince in name only. But neither that nor their 26-year age gap stopped Gabor from marrying the younger von Anhalt four years later, making him her ninth and final husband.
In the summer of 2021, nearly five years after Gabor's death in December 2016 at age 99, von Anhalt took his wife's ashes to Hungary to be buried in her homeland as she'd wished (per BBC). After her death, he became the sole trustee of her estate, which Celebrity Net Worth estimated at $40 million.
Born the son of a police officer
Paul Harris/Getty Images
Prince Frédéric von Anhalt's birth name is Hans Robert Lichtenberg, and he was born in Wallhausen, Germany in 1943 to a police officer and his wife, according to the New York Post. In 1979, when he was 35, Marie Auguste von Anhalt made him an offer that he couldn't refuse.
"I was adopted by the most well-known princess in Germany," he told the Post. He got a title, but nothing else, and the princess got the equivalent of $700 a month to help with her many debts. "I needed a door-opener," he told The Hollywood Reporter. "It was a tool. This was a business decision — show business." It seemed to work. After marrying Gabor in 1986 — his seventh marriage — the couple lived an opulent lifestyle, per The Hollywood Reporter. Gabor came from money. She was the daughter of a jewelry store magnate, and she and her sisters, Magda and Eva, all became stars.
The sole survivor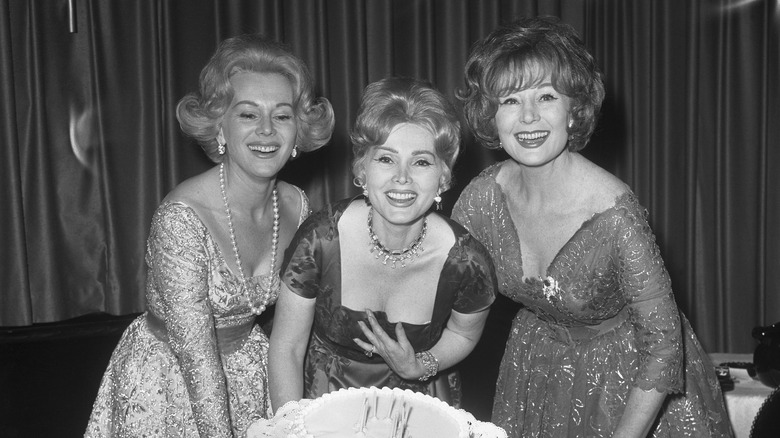 Bettmann/Getty Images
To help finance their lifestyle, Frédéric von Anhalt turned to his royal title to make money. "I had an expensive wife and also an expensive life," he told the Post. He made around $10 million from conferring knighthoods and adopting several adult sons in deals similar to the one he had with the princess back in 1979, per The Hollywood Reporter.
Gabor's only daughter, Francesca Hilton, born from her marriage to Hilton hotel founder Conrad Hilton, died in January 2015 at age 67, leaving von Anhalt his wife's sole survivor. In 2018, von Anhalt auctioned off his late wife's belongings, including designer gowns, jewelry, paintings, and even her empty pill bottles, netting close to a million dollars, per CBC News. Both of Zsa Zsa's sisters died before she did. "I inherited money from all the sisters," von Anhalt told the Post. "It all went to Zsa Zsa and now I am the only one left."