The Fates Of Players Drafted Before Russell Wilson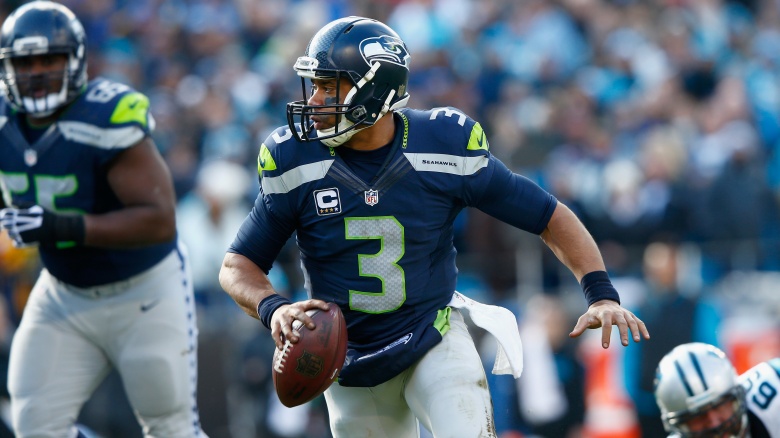 Russell Wilson is one of the biggest stars in the National Football League. He's led the Seattle Seahawks to the playoffs a number of times in his short career, appearing in the Super Bowl twice and winning it once. But his success was far from certain. Coming out of college, he was deemed too short to be a top NFL quarterback. In fact, scouts were so unsure of his talent, he wasn't selected until halfway through the third round of the 2012 NFL Draft. Shows how much scouts know. So what happened to the 74 players drafted ahead of Wilson? Where are the quarterbacks that scouts thought were better prospects? Here's a look at some of the busts and superstars among the players drafted before Wilson.
1. Andrew Luck - Indianapolis Colts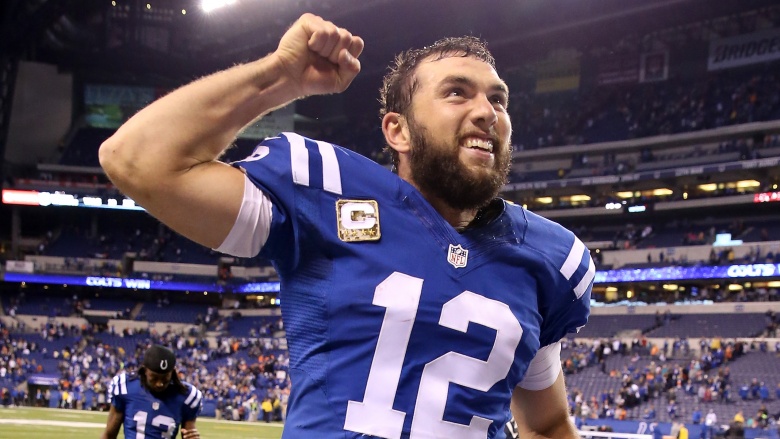 Going into the draft, the big question was who would be the first pick: Stanford quarterback Andrew Luck or Baylor quarterback Robert Griffin III. Russell Wilson wasn't even in the discussion. With the first selection, the Indianapolis Colts went with Luck, who became an instant star in the league, leading his team to the playoffs in each of his first three seasons, including an appearance in the AFC Championship Game. Since then, though, Luck and his Colts have struggled, fighting injuries and an unbalanced team, and haven't made the playoffs in a while.
2. Robert Griffin III - Washington Redskins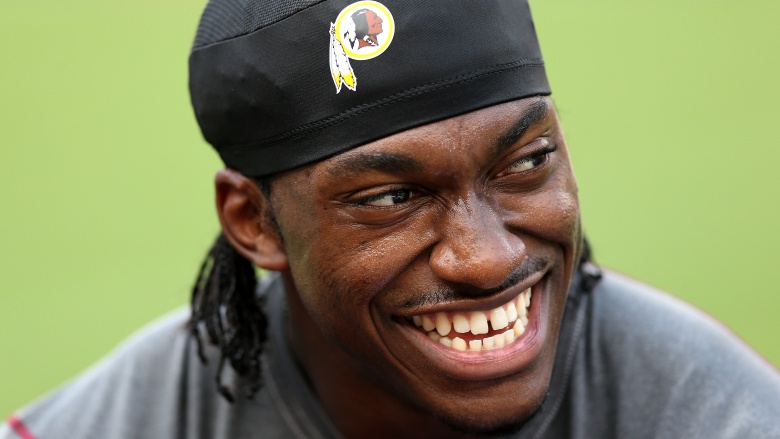 With Luck off the table, the second pick was a lock for the Washington Redskins: Baylor star quarterback Robert Griffin III. It seemed like such a no-brainer that not even Washington owner Daniel Snyder could mess it up. Of course, he did anyway, because he's the master of messing up everything. His backroom machinations led to a power struggle between Griffin and his coaches. After a spectacular rookie season, Griffin was injured in a playoff game against the Seahawks. He has never really recovered — cut by Washington, he signed a free agent deal with Cleveland, the city where quarterbacks go to fade into obscurity.
3. Trent Richardson - Cleveland Browns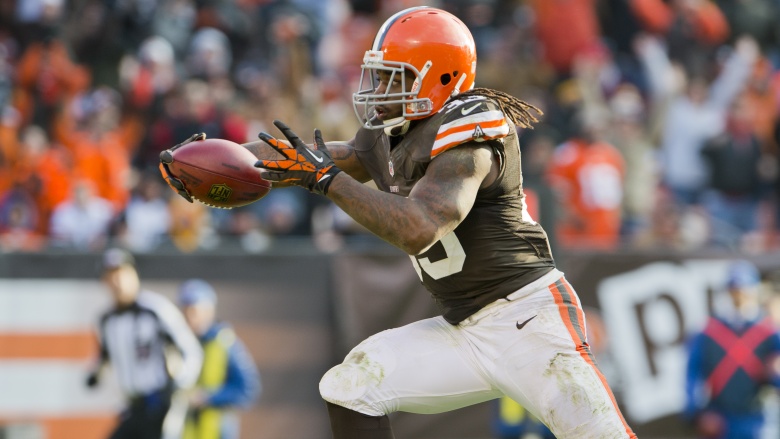 Speaking of the Cleveland Browns: Despite their long and infamous history of never having a decent quarterback in their entire history (their post-1999 incarnation, that is), the team was stuck in the stink hole after both Luck and Griffin were taken off the table. Rather than trade down or reach for a dark horse quarterback (Russell Wilson, guys? Guys? No? Okay), the team decided to take the top running back in the draft, Alabama's Trent Richardson. Richardson turned out to be a complete bust, but for once, Cleveland wasn't stuck holding the bag. After a single so-so season, the Browns realized they had a dud on their hands and duped the Colts into trading for him. Two terrible seasons with the Colts led to Richardson being cut — he was with the Oakland Raiders briefly and then moved to the Canadian Football League.
5. Justin Blackmon - Jacksonville Jaguars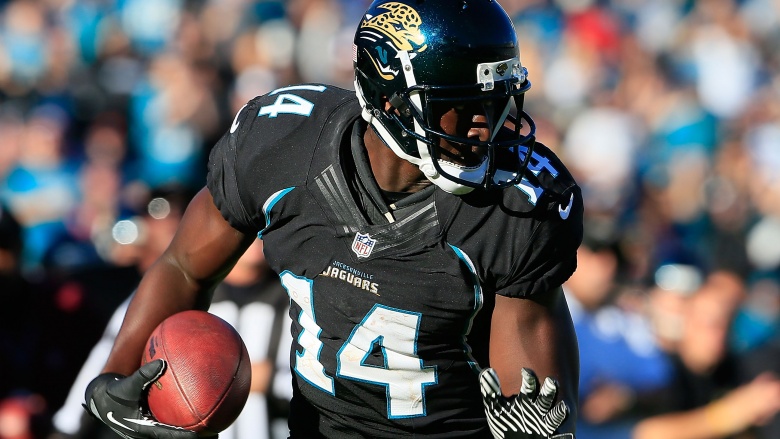 If any team boasts a record of futility to compete with the Browns, it's the Jacksonville Jaguars, who seem to have a constant, desperate need for any sort of offensive talent. That's why they selected Oklahoma State wide receiver Justin Blackmon with the fifth overall pick. He justified that pick with an excellent rookie season. And then ... well, that's it, because he's been bouncing between suspensions and probation for substance abuse violations ever since, with arrests for possession of marijuana and driving under the influence. What a waste.
15. Bruce Irvin and 47. Bobby Wagner - Seattle Seahawks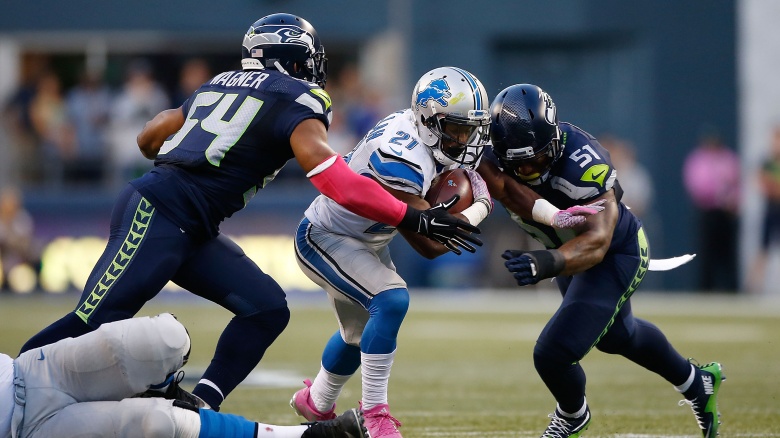 Wilson wasn't selected until the third round, meaning every single team had a chance to draft him, and every single team decided not to. That includes the Seattle Seahawks themselves. Sure, they eventually drafted Wilson, but with their third pick. Prior to that, they selected West Virginia defensive end Bruce Irvin with the 15th pick overall, and Utah State linebacker Bobby Wagner with the 47th pick. To be fair, both are very good NFL players, although Irvin did become the first player ever ejected from the Super Bowl, which makes him a perfect fit for his current team, the Oakland Raiders. Wagner, meanwhile, has made multiple Pro Bowls and already holds the career record for most career tackles in Super Bowl games. He re-signed with Seattle in 2015.
22. Brandon Weeden - Cleveland Browns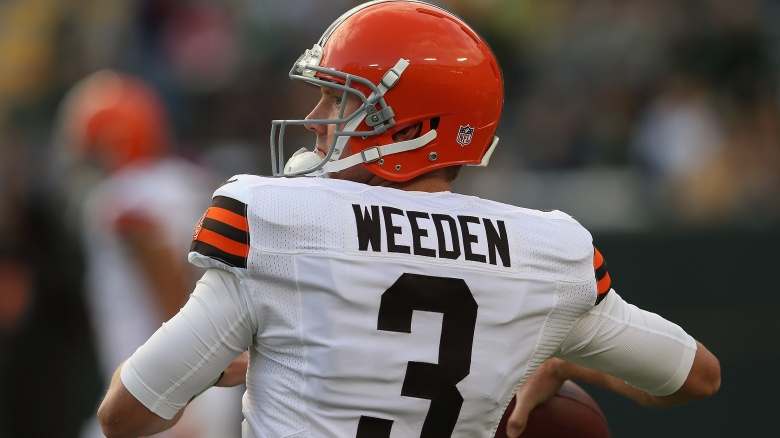 Hey look, guys, it's the Cleveland Browns again! Having already passed on Russell Wilson once in favor of Trent Richardson, the Browns got a second crack at their quarterback of the future with the 22nd overall pick. And hey, choose a franchise quarterback is exactly what they did! Unfortunately, that QB was Oklahoma State's Brandon Weeden, who lasted just two seasons with Cleveland. To be fully frank, he wasn't as bad as what came before or after, but the Browns still offloaded him to Dallas after anointing Johnny Manziel their new savior (ha!), and Weeden moved on to the Houston Texans and the Tennessee Titans benches. Great pick, Cleveland.
57. Brock Osweiler - Denver Broncos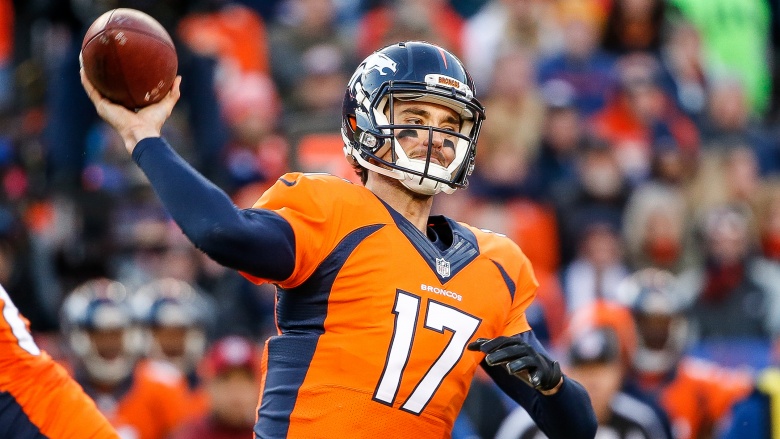 The Denver Broncos were in an interesting position at the end of the second round. They had just signed Peyton Manning as their new starting quarterback, so they were set for the short term. But in the long term, everyone knew Peyton only had a couple years left. So they needed a QB of the future. With that in mind, Denver decided to skip on Wilson, and instead made Arizona State's Brock Osweiler the fifth quarterback chosen in the draft. Wilson continued to twiddle his secretly super-talented thumbs, but Denver's pick wasn't all that bad. Osweiler played admirably in Peyton's frequent injury-induced absences and absolutely helped the Broncos get to the Super Bowl. He then got a huge contract with the Houston Texans before swimming around for a while and ending up ... back with the Broncos! It might just work out, Denver.
70. Bryan Anger - Jacksonville Jaguars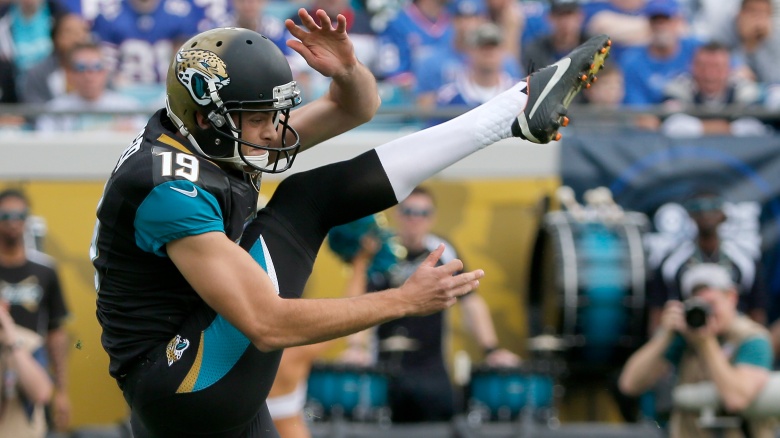 Remember hapless Jacksonville, who already blew its first-round pick on perennial screw-up Justin Blackmon? Well, convinced they were already set at the quarterback position thanks to the presence of the legendary Chad Henne, Jacksonville instead drafted for need in the third round, picking punter Bryan Anger from Cal. Yup, they picked a punter ahead of Russell Wilson, who by this point had to have been more than a trifle miffed. Needless to say, Jacksonville fans have not been happy about this decision since, especially considering Anger is now playing for the Tampa Bay Buccaneers. In Jacksonville's defense, it has publicly stated it never even considered Wilson. Which is ... a really terrible defense. Oy vey.
74. Donald Stephenson - Kansas City Chiefs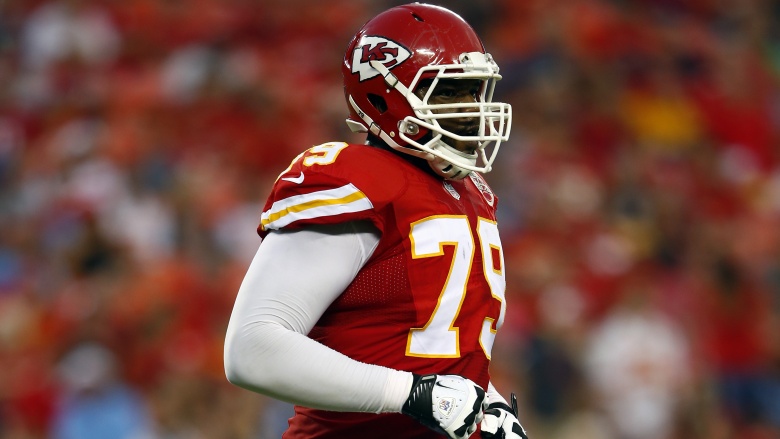 Finally, there's the Kansas City Chiefs. Sitting just one spot before Seattle in the third round, and already mired in a Matt Cassel vs. Brady Quinn quarterback controversy, the Chiefs decided to select Oklahoma offensive tackle Donald Stephenson rather than take Wilson and turn the QB battle into a Triple Threat Match. Stephenson was so-so with the Chiefs, starting 21 games in four seasons, sitting out four more after being suspended for a substance policy violation, and eventually signing with Denver. Russell finally got a shot right after Stephenson went, and he's since proven that he was absolutely worth the wait.