The Most Dangerous City In The US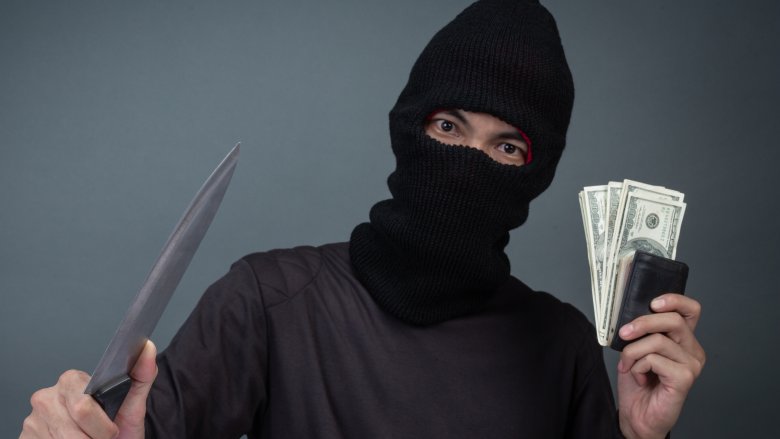 Shutterstock
Some cities are so safe that you could sleep outside with a pillow made of Benjamins and nary a hair on your head would be touched. Other cities are so dangerous that if you don't lock up your bike it will get stolen, thrown into a forge, melted into molten metal, and poured down your throat.
Okay, that has never happened, but there are definitely plenty of places in America where you don't want to be caught out at night. Organizing them into a neat list seems to be a difficult task, because of a multitude of variables –- different reporting agencies, different classifications, etc. In fact, the FBI's Uniform Crime Reporting warns against using its own crime data log to rank dangerous locations, so to answer this question, we'll consult Neighborhood Scout's 2019 data, which uses a comprehensive analysis of over 60 different crime statistics across city and county agencies to determine the most dangerous cities in America.
Unexpectedly, the results point to Bessemer, Alabama, where you have a 1 in 34 chance of being a victim of a violent crime (murder, rape, armed robbery, or aggravated assault.) This tiny northern Alabama city has a population of about 27,000, and according to USA Today, boasts an impressive 2,986 violent crimes per 100,000 people, nearly six times the state's average violent crime rate of 524 incidents per 100,000.
Number two on the list, East St. Louis, Illinois, is right across the Mississippi River from downtown St. Louis, Missouri, which also happens to be considered the fourth most dangerous city in America. In East St. Louis, your odds skyrocket to 1 in 36, not much better, but when it comes to violent crime, every little bit helps. Unfortunately, if you're particularly averse to murder, don't go here, because the Belleville-News Democrat reports the murder rate is 19 times higher than the national average.
So, steer clear of Bessemer and East St. Louis for your next vacation, and as for big cities? St. Louis, Detroit, Baltimore, and Memphis are numbers four, five, six, and seven on the list, all with odds of experiencing violent crime around 1 in 50. Considering how much larger these places are, they are going to have a lot more quantity of crime, so take their relative safety with a grain of salt and beware.