Famous Movie Food With Incredibly Easy Recipes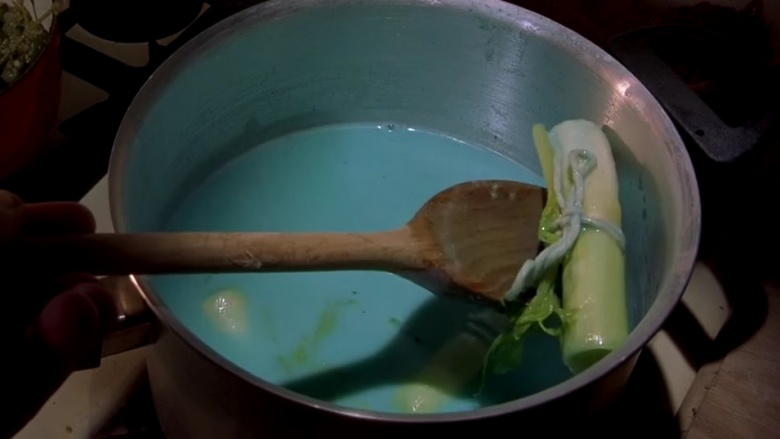 Movies often make their actors seem larger than life. That also applies to other parts of the movie, like props (the Millennium Falcon, anyone?), and even food. However, as you will see, much like actors who are often "much shorter than they look on TV," the food you see on the big screen often isn't as impressive, or as hard to make, as you might be led to believe.
Star Wars: The Force Awakens - Rey's portion bread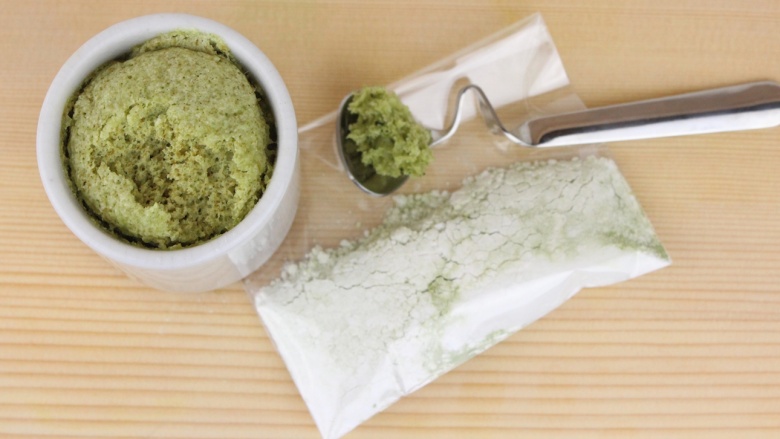 In Star Wars: The Force Awakens, a big deal is made of the subsistence lifestyle of the movie's lead character, Rey. Almost like an insect living off a decaying carcass, she scrapes out a living by scavenging parts from abandoned star destroyers and equipment that still litter the planet's surface, 29 years after the battle of Jakku. However, since she obviously can't just eat the stuff she finds, she trades it to a trader for "portions" which, once back in the privacy of her dead AT-AT walker, she turns magically into bread by the simple addition of water—and it's not CGI. It took the crew three months to come up with an actual recipe for portion bread, which shows the determination of J.J. Abrams to avoid falling into the trap of using too much CGI.
Shortly after the film premiered, the recipe was released. Grease the inside of a microwavable cup with vegetable oil, then drop in some flour, sugar, matcha powder, baking soda, and salt, then mix well. Stir in some whole milk and vanilla extract, microwave for 45 seconds, and you're ready to eat like a scavenger ... which is probably not as great as it seems on TV.
The Jerk - Cup O' Pizza
Another dinner in a cup courtesy of The Jerk is Cup O' Pizza, which is exactly what it sounds like. But far from simply being a comic creation, this meal is totally real, and totally easy to boot. Simply mix flour, baking soda, baking powder, and salt in a cup, then add milk and olive oil, and mix again. Smooth the batter out and cover with a layer of marinara sauce, then cheese, and whatever other toppings you like on your pizza, and then microwave for a minute or so, depending on the power of your microwave. And while you won't be able to pick up a slice of this with your hands, or feed a family with just one, you will be able to make it for your friends in under five minutes, then pay homage to the movie by acting like it's a thing people eat all the time.
The Godfather - Fat Clemenza's tomato sauce
At nearly three hours long, the legendary, oft-quoted gangster movie The Godfather, is certainly no short story—which might be why they kept Fat Clemenza's tomato sauce recipe so simple. Start by heating some oil, and then fry some garlic. Throw in some tomatoes and tomato paste, and stir it so it doesn't stick. Add your meatballs, some wine, and some sugar, and pretty soon you'll be eating like a fictional gangster. But even if you're not normally a fan of pasta, and an Italian-American from New York offers to make you some ... it might just be an offer you can't refuse.
Bridget Jones' Diary - Blue soup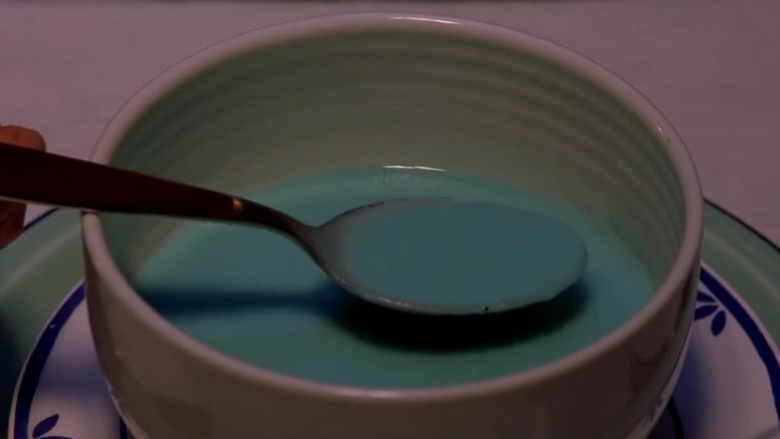 In 2001's Bridget Jones' Diary, Bridget hosts a dinner party to celebrate her own birthday. In the process of planning the dinner, she fantasizes about the meal she is planning, and its reception by her friends. However, since she is a terrible cook, the classy menu she had planned ends up as blue soup, an omelette, and marmalade. As it turns out, you don't need to be a terrible cook to make blue soup, and even if you were, you would struggle to screw this one up, since it's amazingly simple and actually quite tasty.
Just gather together a leek, a stick of celery, garlic, potatoes, chicken stock, cream, salt, and pepper, then throw them all in a pot and cook for 30 minutes until the potatoes are mush. Mash everything—or wait for it to cool and blend it—then stir in a few drops of blue food coloring, and serve in a bowl with sour cream and chives for garnish. And when you find out halfway through cooking that none of your friends have seen the movie, you can leave out the food coloring and just serve a bowl of nice soup, like a totally normal person.
Harry Potter - Butterbeer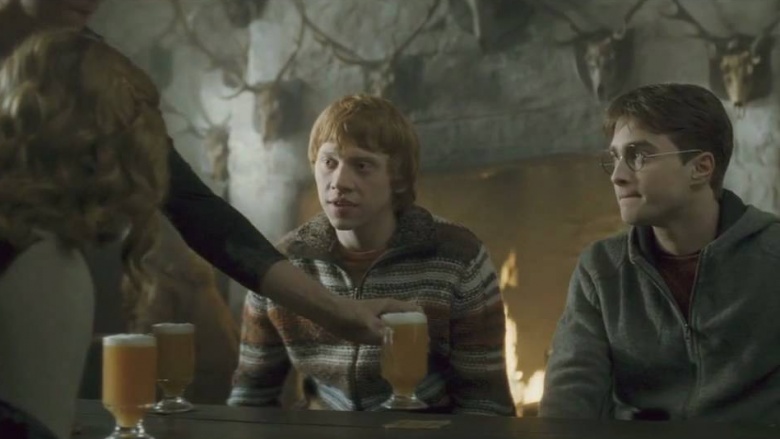 If healthy-but-odd-colored soup isn't quite your thing, then how about totally unhealthy, but relatively normal-colored "beer?" Not that anything that comes from Harry Potter can be considered remotely normal, that is. Butterbeer is popular among the wizarding population of the Potter-verse and while, for dental reasons, it might be best left there, for crazy fan reasons, there are a thousand recipes kicking around the internet.
To make one of the better versions, combine evaporated milk, butterscotch sauce, and whipped butter in a microwavable container, heat for one minute, stir until everything is melted and mixed, and split between two glasses. Heat some cream soda separately for one-and-a-half minutes, then pour over the butterscotch mixture and stir together. Alcoholic versions also exist, but since after drinking this you'll be as high as a sugary kite anyway, adding alcohol seems somewhat superfluous. Besides, playing Quidditch is hard enough as it is, but if you try it after an alcoholic butterbeer, your pride will be harder to hold onto than the Golden Snitch.
Star Wars: A New Hope - Bantha (blue) milk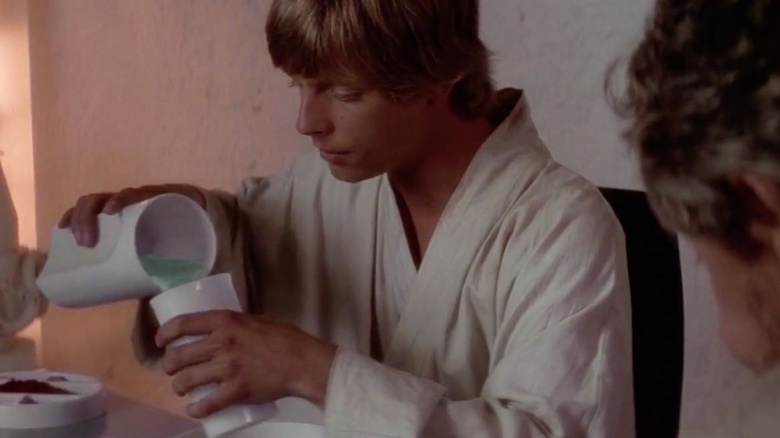 If you happen to be a fan of both Bridget Jones and Star Wars, not to mention the color blue, then this recipe could be your fan meal's pièce de résistance. Bantha milk is popular across the Star Wars universe, and is used to make ice cream, custard, and everything in between. It can even be drunk straight up if you're feeling thirsty. The process by which a female Bantha manages to turn its milk blue is hard to discern from the movies (all the scenes featuring agricultural discussions were removed from the final cut), but this recipe makes a decent attempt to replicate what probably goes on. Get a glass of regular milk, add some blue fruit punch mix, a bit of sugar, mix well, then drink up. And that's it! No Force—or skill—required.