The United States' Worst Hurricane Of All Time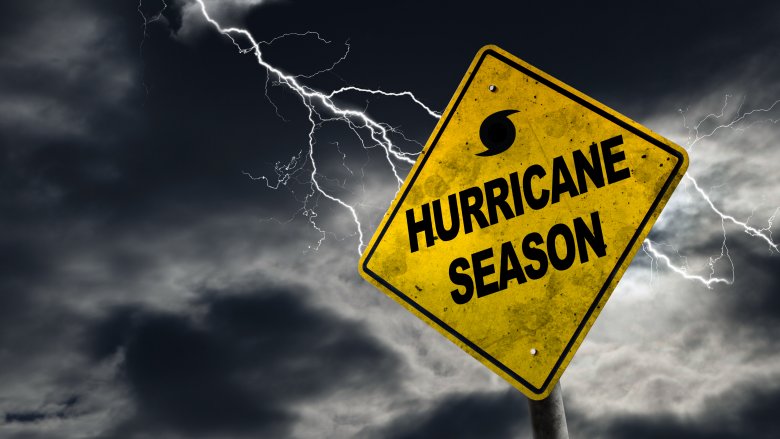 Shutterstock
Let's get one thing out of the way right now: The United States' worst hurricane of all time was absolutely not Hurricane Chris, the rapper who brought us the 2007 anthem "A Bay Bay." Nor was it Hurricane Katrina, at least in terms of death toll. That onerous distinction goes to the Great Galveston Hurricane of 1900, according to the National Oceanographic and Atmospheric Administration. Not only did this hurricane fail to make it to No. 7 on the Billboard Hot 100, but it also claimed the lives of between 6,000 and 12,000 people, making it the deadliest natural disaster in U.S. history.
What made it so bad? A mix of poor communication and poorly built infrastructure. According to History, the newly formed Weather Bureau in Washington, predecessor to the National Weather Service, predicted the hurricane would pass over Florida and up to New England. The bureau's director, Willis Moore, further blundered by shutting off communications with Cuba, whose scientists had a better handle on the hurricane's trajectory, and commanding that all hurricane warnings had to go through Washington, greatly increasing the amount of time it would take to get the word out.
As for infrastructure, the Galveston County Daily News notes that Galveston Island's highest point was just 8.7 feet, and that the storm and its 140 mile per hour winds brought a storm surge of 15.7 feet, meaning Galveston was totally vulnerable. In the wake of the disaster, which would have cost over $700 million today, the island city built a seawall and raised the grade to better protect itself.
So, in terms of death, Galveston was the worst. On the off chance that you value money more than life, Hurricane Katrina would be at the top of the list, as it's both the costliest hurricane and natural disaster in U.S. history. According to The Weather Channel, the 2005 hurricane cost what would now be about $160 billion and absolutely devastated New Orleans. Whether or not Hurricane Chris, a Shreveport, Louisiana native had anything to do with it is still undetermined.