Richard Branson's Secret Island People Don't Know About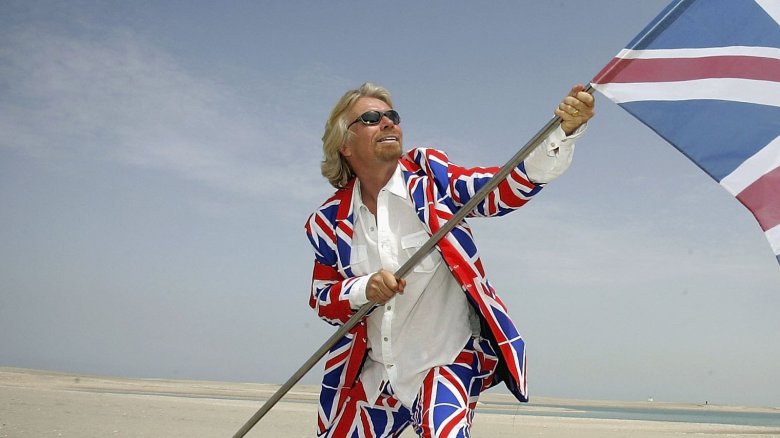 Chris Jackson/Getty Images
When you have so much money you can't spend it fast enough, what do you do with it? Well, you buy really expensive stuff. But not just like the latest iPhone or a Lamborghini, because that will make a dent in your personal fortune so small it will buff out with a Kleenex. 
Instead, you need to think big. Really, really big. For a start, you can purchase a private island. Or two private islands, which is what Virgin Group magnate Richard Branson did. And then he offered them both for rent so that dent ended up not being so denty anymore, but whatever. Getting rid of all that money was clearly not the point.
The island you may have heard of is Necker Island. Branson purchased Necker in the 1970s for $180,000, which sounds like a pretty sweet deal by today's standards. Necker Island is located in the British Virgin Islands (how appropriate), and over the years it has hosted some seriously famous people including Barack Obama and Princess Diana. The other island is less well-known — it's on Australia's Sunshine Coast about an hour from Brisbane. According to MSN, Branson bought the heart-shaped island, called "Makepeace," with two partners for around $3 million in 2003. He originally meant for it to be a private retreat but evidently it went vacant often enough that he decided, "Hey, why have this beautiful island retreat if no one is around to enjoy it? That'll be $7,200 to $13,000 per night, please."
Granted, that price tag is for up to eight people, so if you go in on your vacation package with a bunch of friends it will soften the blow. A little. And the price includes travel to the island plus fresh, organic, farm-to-table food, vegan-friendly amenities, and activities including tennis, walking trails, a gym, paddle boarding, and kayaking. You do know you can do all those things in San Diego for like way less money, right? Also, San Diego has fewer venomous creatures living in its oceans. But hey, spend your vacation dollars however you like.