What Are The Rarest Sneakers In The World?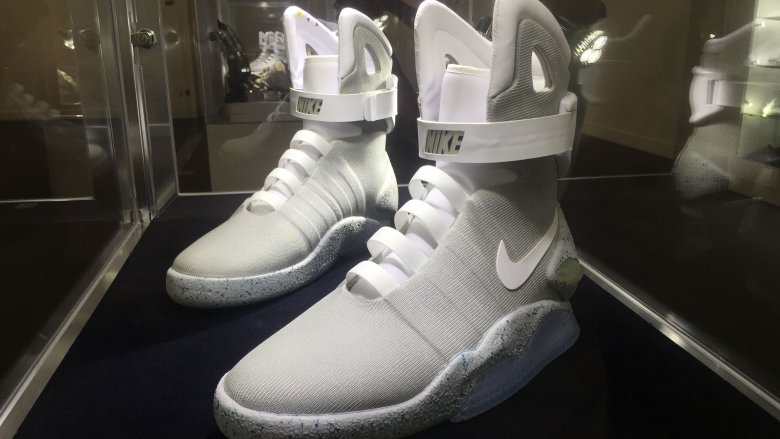 Thomas Urbain/Getty Images
Scarcity makes the world go round ... up resources before someone else can snag them. As Psychology Today explains, the perception that a resource is limited intensifies its attractiveness and makes people more determined to obtain it. Businesses have capitalized on that aspect of human psychology for ages. One of the most lucrative and unfortunately lethal examples of commercialized scarcity is sneakers, which have been elevated from mere footwear to a wearable emblem of self-worth for many people.
Whether it was Nelly boasting about his Air Force Ones in 2002 or NBA fans being told they could be like Mike by sporting Jordans, people have long been bombarded with messages telling them that their identity is tied up in sneakers — the rarer the better. The lyrics to Nelly's "Air Force Ones" even make it clear that touching a pair of Nelly's high-priced Nikes might cost you your life: "The last person that touched 'em I been shot 'em." In fact, people literally kill for hard-to-afford (and thus hard-to-get) sneakers, a problem Sports Illustrated reported on in 1990 and a crime which persists decades later. So what are the hardest-to-get sneakers?
Which sneakers are the rarest?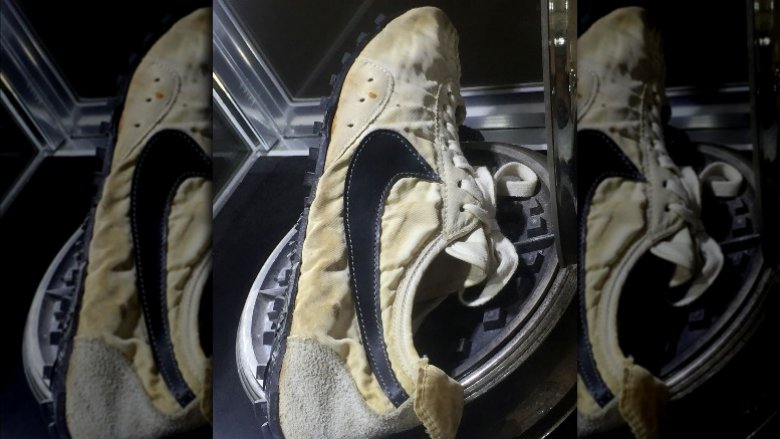 Thomas Urbain/Getty Images
In 2019, the art dealer Sothbey's auctioned off 100 pairs of the rarest sneakers ever made. Per Business Insider, that extra-short list included Nike Mags (pictured top), which were modeled after Marty McFly's shoes in "Back to the Future Part II," shoes from Adidas's Yeezy collection, Air Jordan 11 model sneakers — only five pairs of which were ever made — and Nike's iconic Moon Shoes (pictured). As ABC details, Miles Nadal spent a record-setting $437,500 on the Moon Shoes, which sounds like lunacy. But only 12 pairs of the shoes were ever made, and this was "the only known pair to exist in unworn condition." Designed by Nike co-founder Bill Bower, Moon Shoes were used by were used by runners in the 1972 Olympics and would feature the famous waffle pattern associated with Nike shoe soles. So when you think about it, it still sounds crazy.