The Most Expensive Painting Ever Sold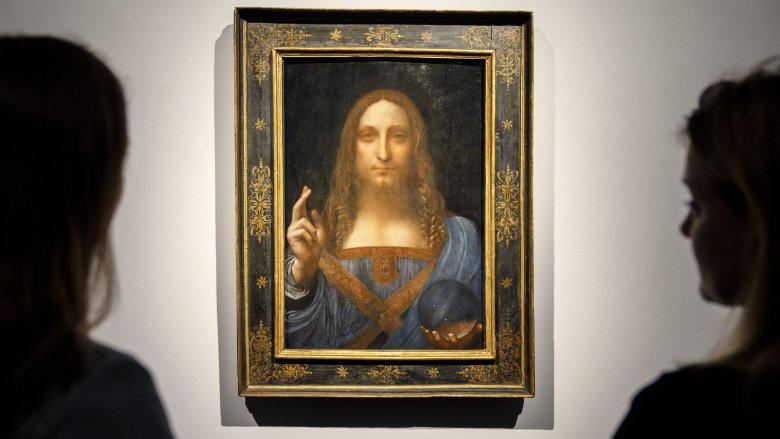 Afp Contributor/Getty Images
How much would you pay for a piece of artwork? If your answer was "almost half a billion dollars," then you could be in the running to purchase the most expensive painting ever sold. Right now, that somewhat dubious distinction goes to Leonardo da Vinci's Salvator Mundi (Savior of the World), which sold for $450 million in 2017 to Saudi Prince Bader bin Abdullah bin Mohammed bin Farhan al-Saud, an ally of the Crown Prince Mohammed bin Salman, according to Vanity Fair.
Seems a bit pricey, eh? Just wait.
The most expensive painting wasn't always so pricey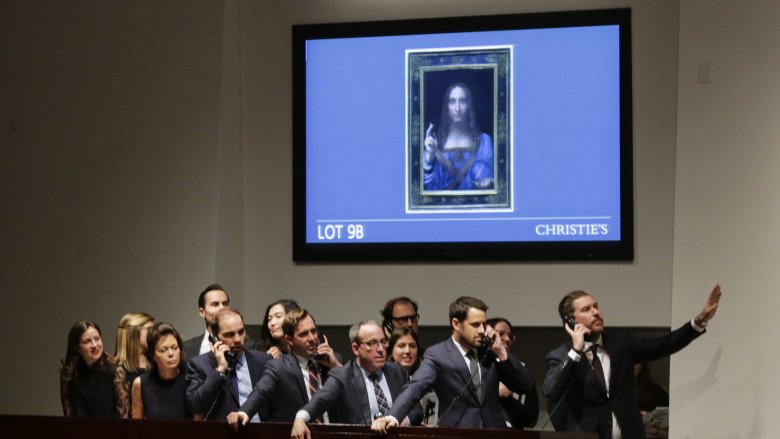 Eduardo Munoz Alvarez/Getty Images
Apparently, the painting was formerly believed to be by Bernandino Luini, a follower of Leonardo da Vinci's. In 1958, it sold for about $60 ... not million or billion. Just $60. The same price you'd pay for a new release at Gamestop, or a pair of leggings. 
Prince Bader was spurred to such exorbitant amounts through a telephone bidding war (pictured), which he won, on paper at least. Really though, it seems like the winner was whoever sold it. Vanity Fair says the painting was sold from the family trust of Russian businessman Dmitry Rybolovlev.
Artnet News states that the Saudi prince will pay in installments of around $58 million, combined with his initial $100 million deposit, using his money from "real estate."
No one knows where the most expensive painting is now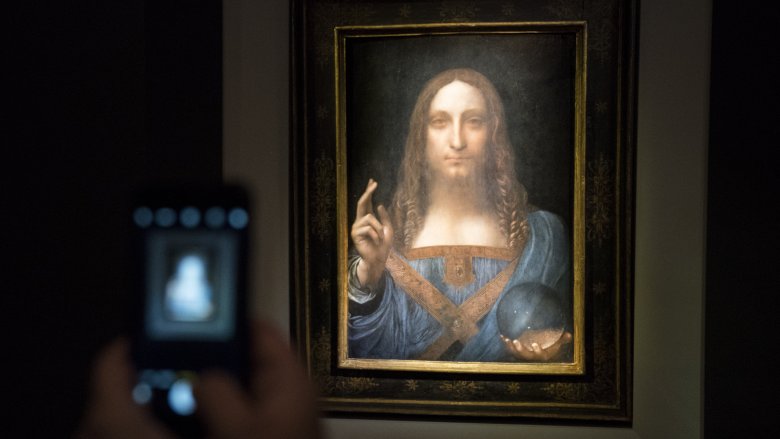 Drew Angerer/Getty Images
What makes this story even more ridiculous is that the painting may have been lost. The Times says that nobody has said where the "male Mona Lisa" currently is, sparking fears for its safety. The painting was slated to premiere at the Louvre Abu Dhabi in September 2018, but it never showed. 
No one has said why, but rumors have circulated about the painting's quality, and even the possibility that it may be a hoax. All this of course, is terrible news for Prince Bader, now Saudi Arabia's Minister of Culture.
One thing's for sure — if it is lost or in need of restoration, Prince Bader can afford to have those problems fixed.