Linda Lee Cadwell: What Bruce Lee's Wife Is Doing Now
When Bruce Lee died in 1973, the big screen lost a huge star in the making, but Linda Lee Cadwell lost her husband and the father of her children, Shannon and Brandon Lee. By then they had been together for a decade. Cadwell first met Lee in 1963 at the University of Washington. She recalled of their fateful encounter, "He was dynamic. From the very first moment I met him, I thought, 'This guy is something else.'" It probably didn't hurt that she found him "cute." The pair married the following year, per BruceLee.com, "3 years before the US Supreme Court legalized interracial marriage."
In addition to being a great fighter, Lee was a great father and a fantastic dancer, Cadwell recounted in a podcast. A former Hong Kong Cha-Cha champion, Lee put the dance moves on his wife as well. Cadwell also saw in him the positive male role model she lacked growing up. Cadwell's own father died when she was 5, and her mother remarried to what Cadwell described as "a bad guy." Lee was a positive, forward-thinking partner, and Cadwell played a huge part in his ability to move forward in his life and career.
Linda Lee Cadwell found hope after Bruce Lee's death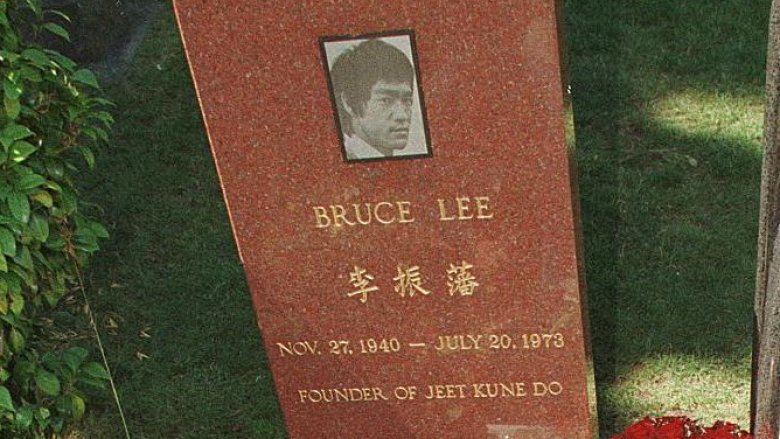 Dan Levine/Getty Images
As described in a 2018 interview, Cadwell carried the load when the going got tough for her husband. When Lee was bed-bound from a back injury, she had to stand up for him. She supported him when he got discouraged or depressed over being turned down for a movie role. She stood by him through financial struggles and worked at night to help keep the family afloat. She and Lee were — as interviewer Chris Kent put it — were "like Yin and Yang." 
After Cadwell lost her other half, she returned to college and obtained degrees in political science and teaching. She taught kindergarten for years and eventually met and married stockbroker Bruce Cadwell. Even though life goes on after death, Linda Lee Cadwell as kept her late husband's memory alive through organizations like the Bruce Lee Foundation. She explained, "Ever since Bruce passed away I've always thought it's my obligation, and gladly so, to show people what Bruce was doing so that it can benefit other people's lives as well."