Shannon Lee: What Bruce Lee's Daughter Is Doing Now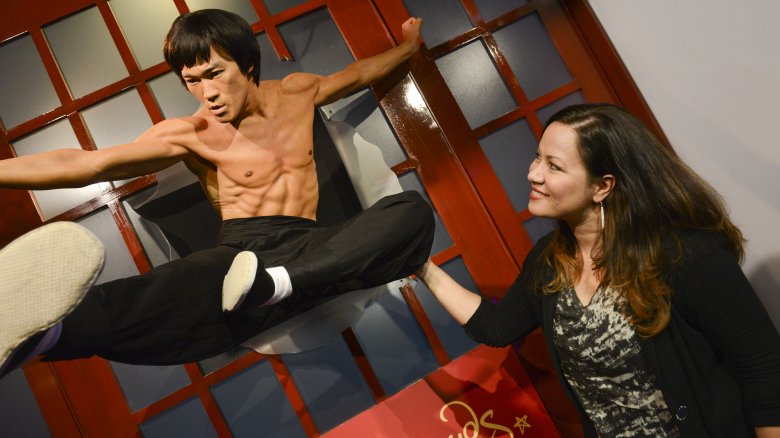 Vivien Killilea/Getty Images
It's always too soon to say goodbye to a close relative, but Shannon Lee has had to say it way too soon and way too many times. Born in 1969, Shannon was only four years old when her father, martial arts legend and actor Bruce Lee, tragically and unexpectedly died on July 20, 1973. On March 31, 1993, almost exactly 20 years after losing her father and less than three weeks before her 24th birthday, Shannon's brother, Brandon Lee, died in a terrible prop gun accident while filming The Crow.
That's a lot of tragedy to handle. But Shannon has not only managed to cope, she has managed multiple companies. In 2011, Bleacher Report noted that she served as CEO of Lee Enterprises and Leeway Media Group and president of the Bruce Lee Foundation, dabbled in acting, and still found time to be a martial artist. Apparently more than comfortable with a full plate, she returned to the all-you-can-work buffet and helped launch the Bruce Lee Action Museum, a scholarship fund, and the "Little Dragons" martial arts education program under the umbrella of the Bruce Lee Foundation.
When Shannon Lee isn't honoring her father's memory, she's probably calling out others who intentionally tarnish it. In 2019, she criticized Quentin Tarantino's over-the-top fairy tale, Once Upon a Time...in Hollywood, for its portrayal of Bruce Lee, played in the film by actor Mike Moh. In a fight scene with Brad Pitt's character, Cliff Booth, the film's version of Lee is briefly bested in an overall draw and seems obnoxiously cocky to boot. Adding insult to injury, Tarantino never consulted Shannon Lee about including a Bruce Lee character in the film, let alone the unflattering portrayal. Speaking with The Wrap, she called it "disheartening" that director presented her dad as "an arrogant a–hole who was full of hot air."
Numerous theatergoers panned the depiction, and the typically prickly Tarantino hit back at the backlash, saying, "Bruce Lee was kind of an arrogant guy." Shannon told the director to either shut up about her dad or apologize. The issue is understandably important to her, not only as a devoted daughter but as a person preserving Bruce Lee's legacy as part of her life's work.