The Conflict Between China And The NBA Explained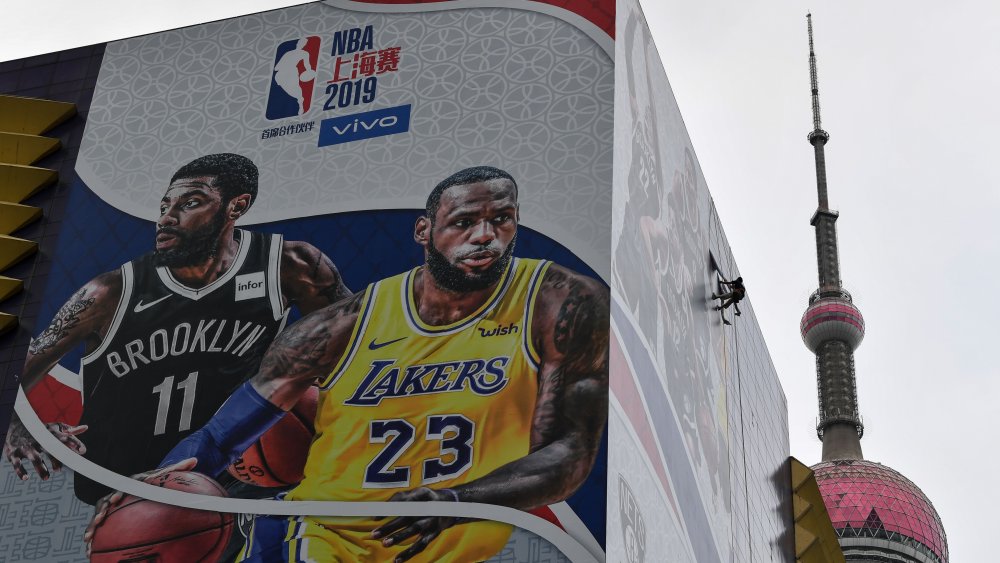 Hector Retamal/Getty Images
It started, as all monumental events do, with a tweet. On Sunday, October 6, 2019, Houston Rockets GM Daryl Morey perched in a Tokyo hotel room, where his team was playing two preseason games against last season's champs, the Toronto Raptors, and tweeted "Fight for freedom, stand with Hong Kong." The tweet was quickly deleted, but its reverberations would linger much longer. Apologies and explanations from the Rockets and the NBA would follow, but China remained less than happy, according to the BBC, that outsiders were dipping their toes into the whirlpool of social unrest afoot in The Middle Kingdom.
While Hong Kong's status as a "special administrative region" of China has long led to dispute and protests, the latest discontent stems from an extradition bill proposed in February 2019, according to NPR. The report explains that the now-withdrawn bill's proposition has seen considerable backlash among Hong Kong's 7.4 million residents who feared that the bill — or other bills like it — could lead to greater Chinese oppression of Hong Kong's citizens. The issue is yet to be settled, and clashes between protesters and police have grown increasingly violent.
So China did what it does best — censoring the NBA's involvement with the country, putting multi-billion dollar deals at stake along with the backbone of a strong multi-tiered relationship, according to USA Today. China's state-sponsored CCTV and streaming service Tencent, which boasts a $1.5 billion licensing deal with the NBA, suspended all broadcasts of preseason NBA games, including two highly anticipated games between the Brooklyn Nets and Lebron James' Los Angeles Lakers. Later that day, a Brooklyn Nets community event in Shanghai was canceled, and Rockets memorabilia was pulled from Chinese online retailers. Even online ticket sales for the games were suspended, muting what was supposed to be a big week for basketball in China.
How basketball got big in China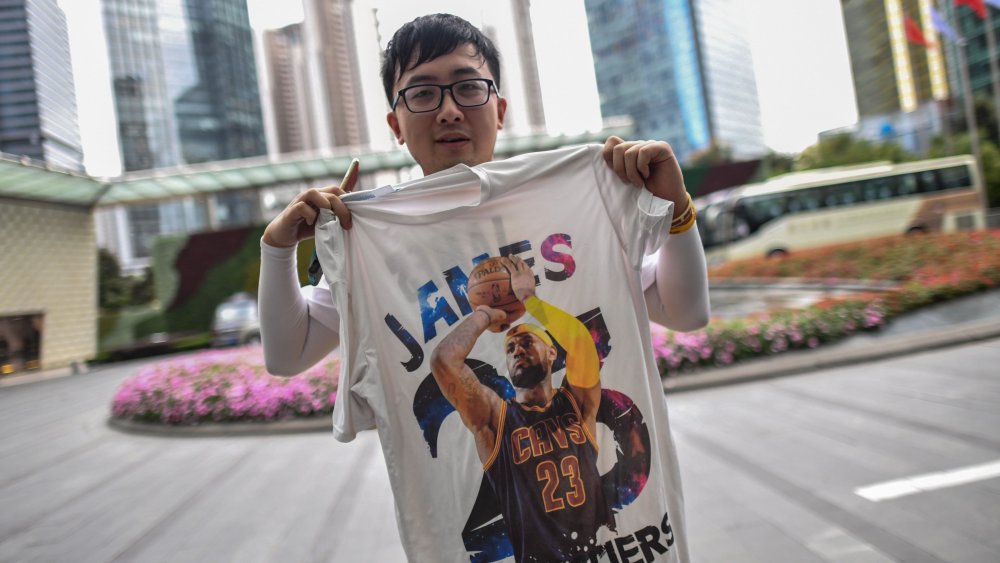 Hector Retamal/Getty Images
The relationship between China and the NBA began in 1979 with an exhibition game featuring the since-renamed Washington Bullets (not the greatest name in what was then the murder capital of the U.S.) and blossomed into a full-fledged love affair with the sport. 
Time reports that over half a billion of China's population watched an NBA game last year, making it the league's second biggest market, and that, among the youth, basketball rivals soccer as the country's most popular sport. 
Basketball in China received a huge boost from the Hall of Fame career of Yao Ming, the first Chinese player to really make a splash in the NBA. Thanks to his success, the 7-foot 6-inch center is as big of a hero in China as he is tall. What team did he play for? The Houston Rockets, which makes this controversy all the more potent. Ming is now the president of the Chinese Basketball Association, which has dropped all ties with the Rockets after the tweet.
So what next? The games went off without a hitch, and NBA commissioner Adam Silver will attempt to smooth things over with Chinese stakeholders. Worst-case scenario? Tencent backs out of its streaming deal with the NBA and things snowball. Best case? Yao Ming hugs Lebron James and everything's cool again.