How Bruce Springsteen Got His Iconic Nickname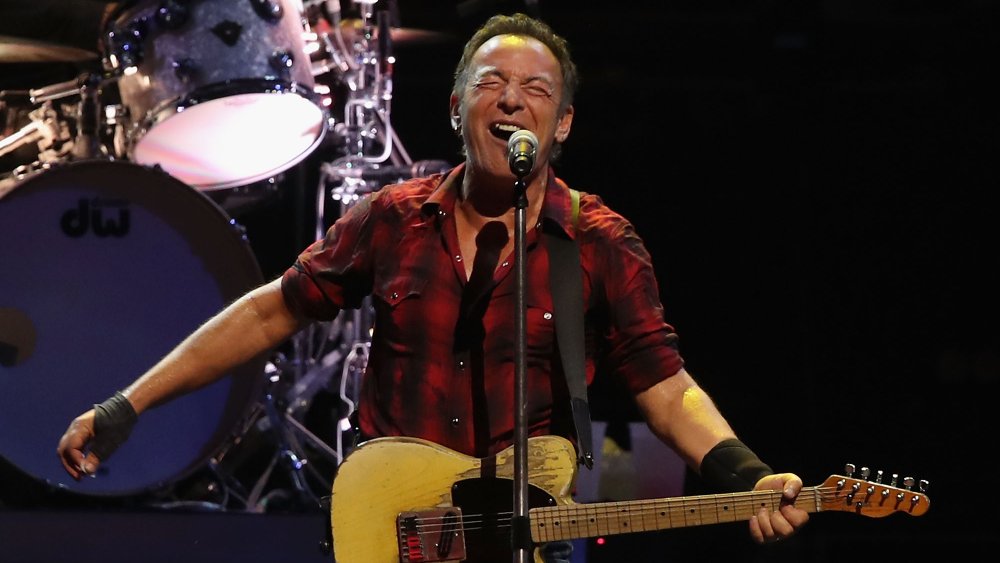 Mark Kolbe/Getty Images
Bruce Springsteen is as American as steel mills. He was born in the U.S.A. and born to run. He walked the streets of Philadelphia and toured the country with the E Street Band. And as the Star Tribune describes, he even danced in the dark with Courtney Cox before she became one of America's favorite friends. Meanwhile, Springsteen has remained one of the country's favorite singers since the 1970s. So it might come as a shock that as of this writing, Bruce Springsteen has never had a number one hit, according to Billboard.
The highest the icon has climbed on the music charts is the number two spot for "Dancing in the Dark." On the bright side, Springsteen boasts a staggering 20 Grammy Awards and 50 nominations. Besides, who needs the title of number one when everyone already calls you "The Boss?" Some might even say being a boss is better than being number one because bosses run everything. However Springsteen wouldn't say that. The book It Ain't No Sin to Be Glad You're Alive: The Promise of Bruce Springsteen quotes the singer as saying, "I hate bosses. I hate being called the boss." 
How Bruce Springsteen got his hated nickname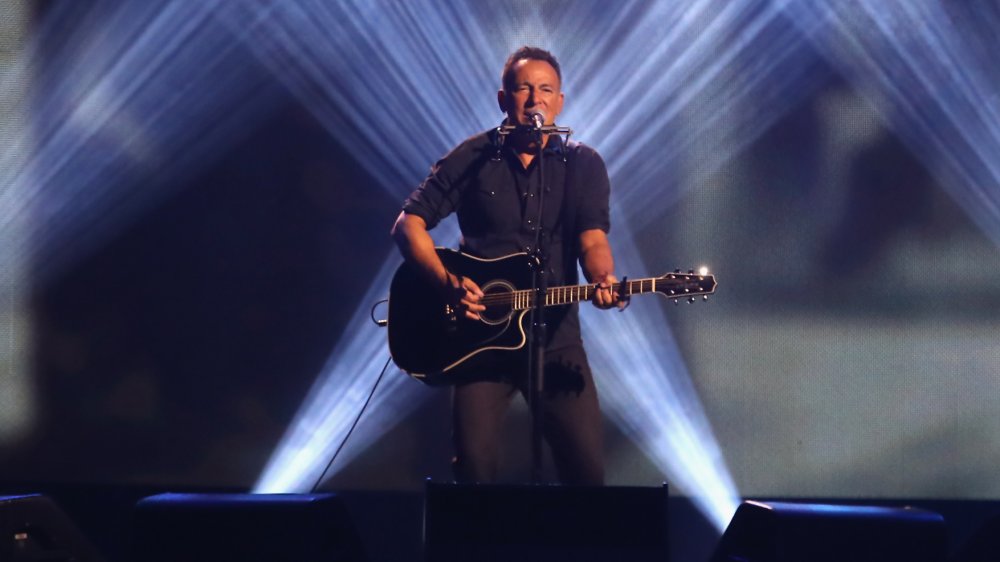 Chris Jackson/Getty Images
According to Biography, Bruce Springsteen gained his iconic moniker during the 1960s while performing with various bands on the Jersey Shore, where he also met the members of what would become the E Street Band. He regularly collected concert earnings and divided them evenly among his bandmates, earning him the nickname, "The Boss." Obviously, Springsteen disagreed with that assessment, since he hates bosses. But if he wasn't paying his fellow performers like an employer, then what was he doing? 
Perhaps the answer is best expressed in the words Springsteen used to say before performing "Born to Run:" "Nobody wins unless everybody wins." It's an idea that seems to be at the heart of many of his songs, which touch on the struggles and experiences of working-class Americans. In fact, his 1978 album, Darkness on the Edge of Town, reflected his anxiety about corrosiveness of stardom. "With success, it felt like a lot of people who'd come before me lost some essential part of themselves," Springsteen said. "My greatest fear was that success was going to change or diminish that part of myself." Instead, through his music he became an important part of the American experience.