Does The Cast Of Pawn Stars Really Still Work In The Pawn Shop?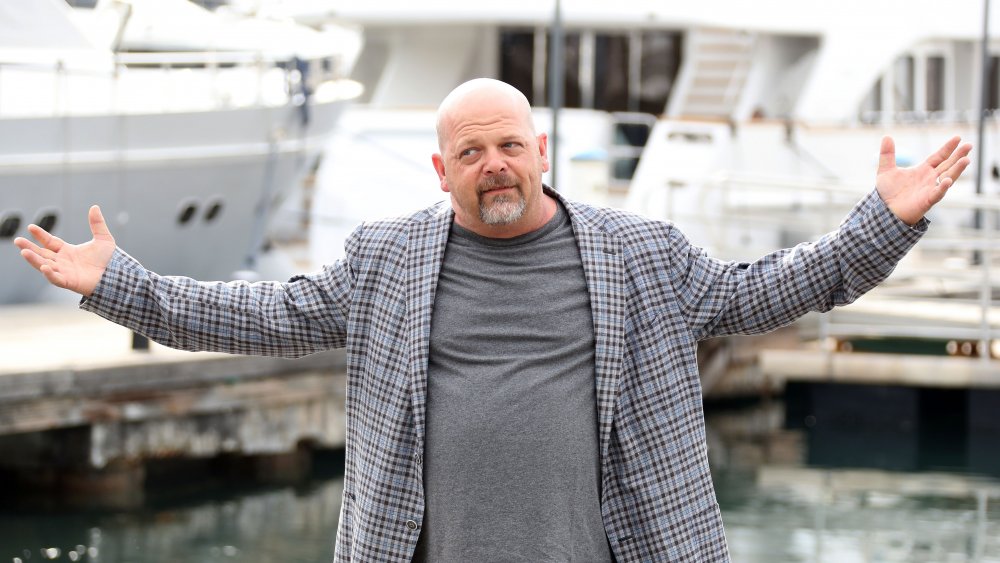 Valery Hache/Getty Images
Running a successful pawn shop is all about being able to spot a phony. So, if you think Pawn Stars is totally live and unscripted... well, you probably shouldn't consider owning a pawn shop, because none of the cast has truly worked in-store for years.
According to the Las Vegas Review-Journal, Gold and Silver Pawn is run by general manager Travis Benton, a friend of Corey Harrison and ChumLee's who has known them since he was 11. He began working at the shop in 2005 and moved into a managerial role when the show kicked off in 2009, presumably filling a role previously held by one of the show's main cast. The characters we're all familiar with do not work at the shop because of Nevada's privacy laws. Basically, they're too popular and everybody would be taking pictures and video, which might end up violating the privacy of other patrons. Tracking and acquiring releases for the thousands of visitors each day would be nearly impossible, so filmed scenes must be contained.
Pawn Stars: Real, and sometimes real bad for business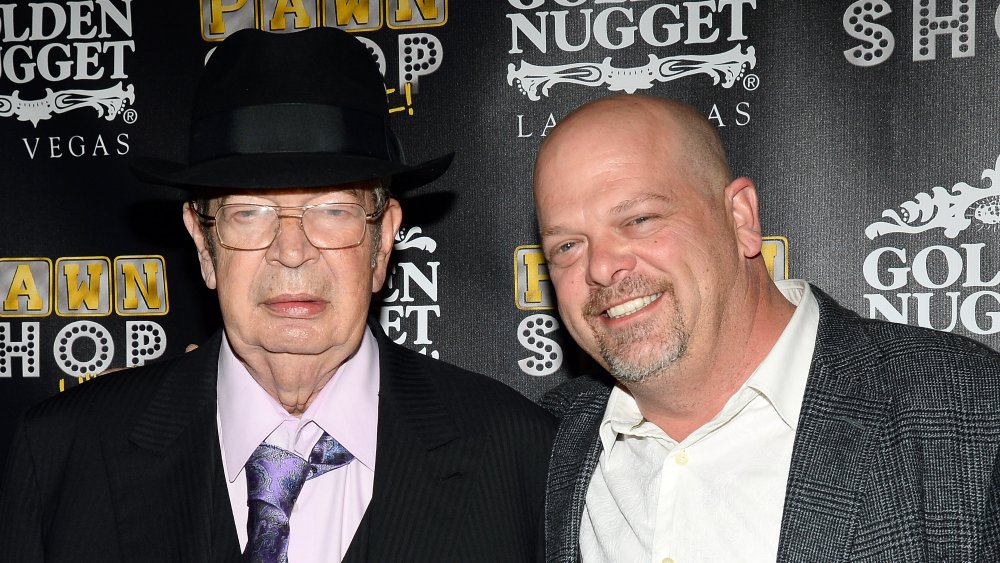 Ethan Miller/Getty Images
While the show has been great for business, it can sometimes interfere with day-to-day at the shop. For instance, if the production crew wants to shoot a scene, staff has to kick out any customers who aren't going to be in the show, which can interrupt the sales staff and ruin their commission. The show films Monday through Friday, generally with three to five scenes a day, meaning each day is guaranteed to be interrupted at some point. If there are any scripted scenes, Benton won't find out until 6 p.m. the day before.
To make matters worse for the in-store employees, the shop has become an iconic tourist attraction, meaning roughly 1 out of every 100 visitors is actually there to do some hardcore pawning. 
Odyssey reports that the stars are fed "organic information" throughout their negotiations, all of which are pre-planned. If you see a Pawn Stars deal, it's only after the seller has signed a release and agreed to be an extra, and the Pawn Stars have studied up or consulted with producers about whether it would be good television to buy an item.
Sometimes, the producers will ask them to purchase something they otherwise would pass on, but knowing the Pawn Stars, there's probably a good bit of arm twisting and negotiation involved on both sides before anyone comes to an agreement.