Here's How Much Money Dennis Rodman Made From The NBA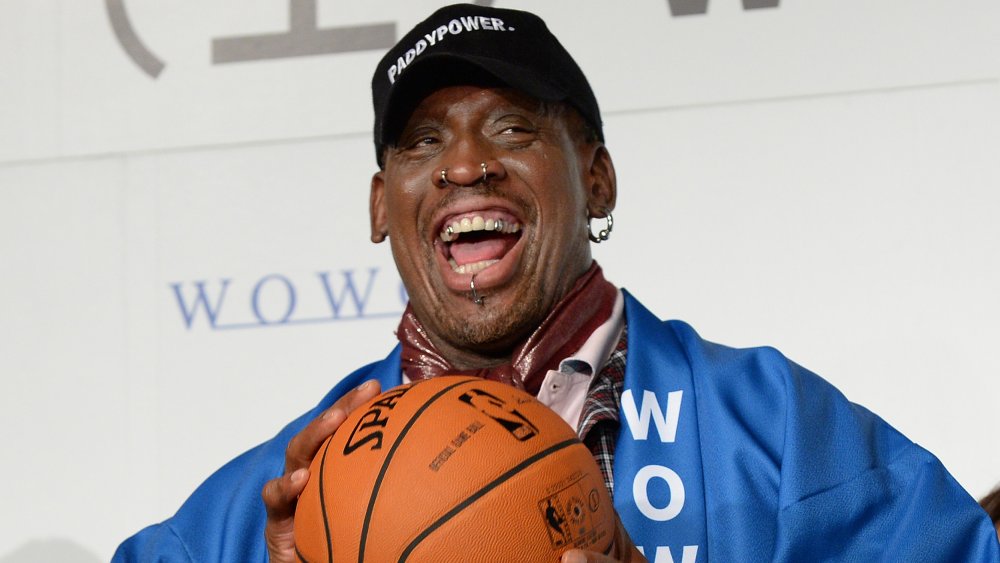 Toru Yamanaka/Getty Images
Dennis Rodman has lived a wild life, checkered with more lows and highs than the contrast of his dyed hair. He's made millions, hobnobbed and caroused with top celebrities of the day, won championships and even developed the world's most unlikely friendship with all-around evil dictator Kim Jong Un. For every upturn in his life there's a corresponding downswing, but if there's one thing Rodman knows how to do, it's rebound. Literally. According to ESPN he is considered one of the NBA's greatest rebounding players of all time, and unofficially, he's one of the most interesting.
As a naturally emotional guy, Rodman has always been a bit volatile. You never know quite what to expect from him, and the same could be said for his bank account. Celebrity Net Worth lists his career earnings in the NBA at about $29 million, but unfortunately for Rodman, his current net worth is estimated to be $500,000 or less.
At one point in 2012, he appeared in LA court to address outstanding child support fees of over $850,000 with minimal hope of being able to pay. His financial advisor Peggy Williams told the LA Times: "In all honesty, Dennis, although a very sweet person, is an alcoholic. His sickness impacts his ability to get work."
The lavish lifestyle of Dennis Rodman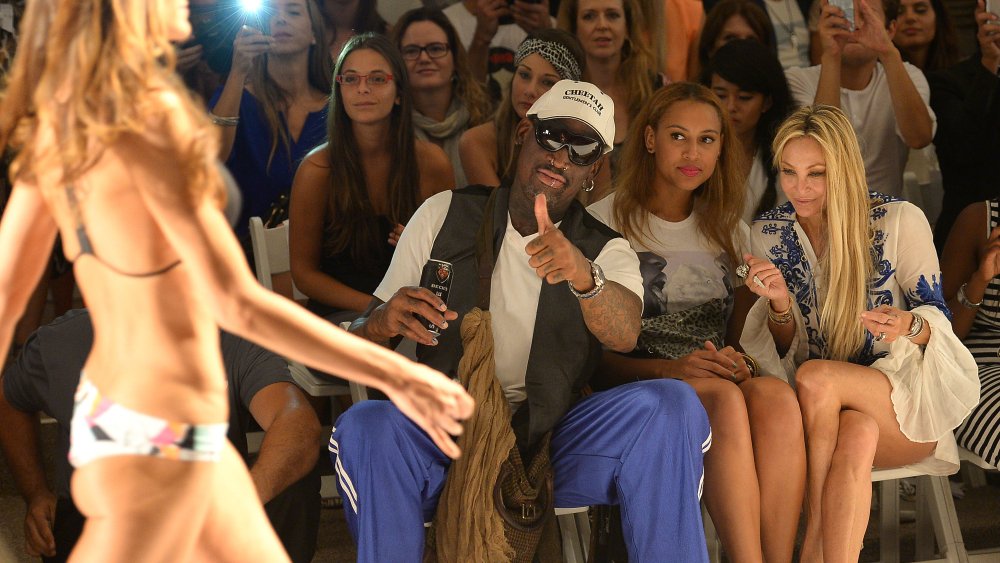 Gustavo Caballero/Getty Images
What might have been a nice nest egg has been largely squandered by Rodman's wild lifestyle, whether it involves settling out of court for physical altercations or simply living large — like the time he showed up for his 40th birthday party by helicopter, or the time he illegally parked his 47-foot speed boat "Sexual Chocolate" and it was towed. Booze, drugs, or wild nights on the town — whatever the flavor of the week for Rodman, it was at one point costing him $31,000 a month — a pretty unsustainable rate for someone living on less than a million bucks.
But for all his craziness, the people love Dennis Rodman. He excelled as a sportsman, and his gonzo lifestyle, if not enviable, serves as a reminder of the life's peaks and valleys.