Kim Jong-Un Orders Floating Australian Luxury Hotel Destroyed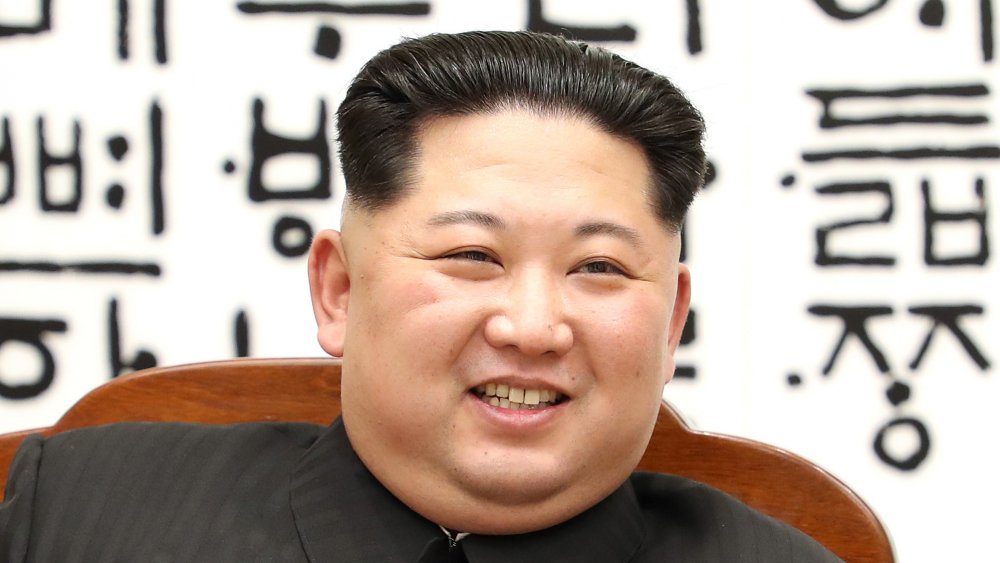 Pool/Getty Images
Few people would say that floating hotels aren't cool, but as Brisbane Times writes, Kim Jong-un is one of those people. On October 24, 2019, the North Korean leader and hotel hater ordered the removal of Hotel Haegumgang, a former Australian luxury hotel now located in his domain. Ever faithful to his reputation as the prison wine in the drinks cabinet of international leaders, the North Korean dictator called the hotel "unpleasant-looking" and "with no national character at all," thus delivering a death sentence to the historical building and several other structures in the recreational area it stood on. 
To be fair, the hotel's condition can best be described as "dilapidated," so one might argue it's not really a surprise that the leader of a nation might deem the building unworthy to cast a shadow upon his realm. On the other hand, CNBC notes that "dilapidated" is the word that describes pretty much the entire infrastructure of North Korea. So, what's the score here? 
Why would Kim Jong-un destroy a floating hotel?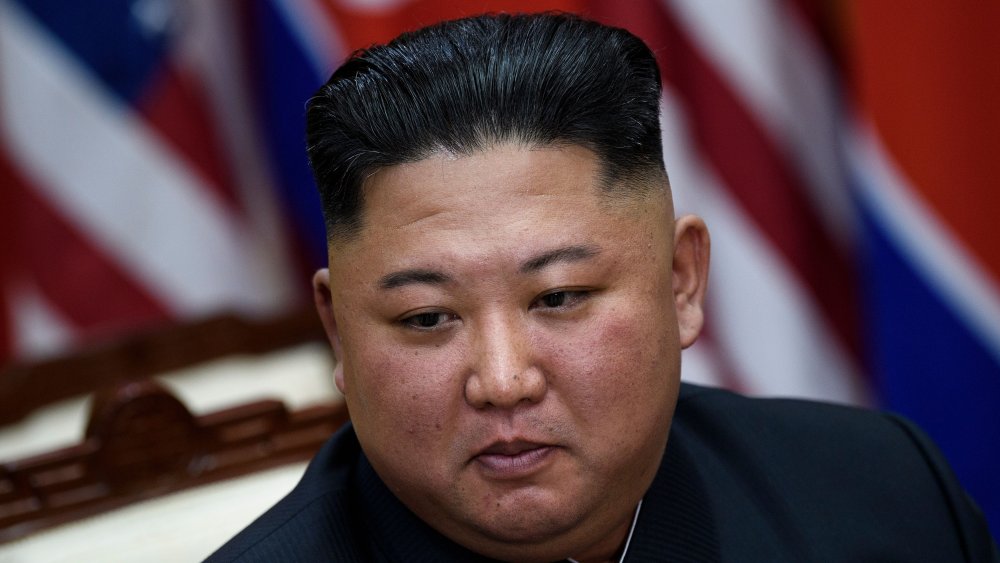 Brendan Smialowski/Getty Images
One possible explanation for Kim's newfound hatred of floating hotels may be political. As ABC News tells us, the building was part of Mount Kumgang, an entertainment area that was financed in the 1990s by South Korea, and the Telegraph writes that the two Koreas have been rattling sabers in recent months. Or maybe the dictator is frustrated by the fact that, according to Australia's News, South Korea refuses to break international sanctions and resume tours to North Korea. It's also possible that Kim was just frustrated about the lack of his country's soccer success. As the Guardian reports, on October 15, North Korea's national soccer team played a goalless draw against South Korea in a World Cup qualifier in Pyongyang on October 15. OK, yeah, so there's a metric ton of potential reasons.
The floating Australian luxury hotel before Kim Jong-Un came along
In 1988, Hotel Haegumgang was known as Four Seasons Barrier Reef Resort, one of the best and strangest hotels on the planet. As News reports, it was the first floating hotel in the world, and when it opened, it was the toast of Townsville, Australia — for about a year. As the opulent 1980s made way to grungy 1990s, ridiculous five-star resorts fell from grace, especially ones that tended to make people seasick. So the Barrier Reef Resort found a new home in Vietnam as Saigon Floating Hotel. There, it earned its keep as a river hotel until 1997, when it was sold to a South Korean buyer and sent to North Korea. 
In North Korea, it was renamed Hotel Haegumgang and became a part of Mount Kumgang, a South Korean holiday resort that was an effort to improve the relationship between the countries. This dream ended in 2008, when a North Korean guard shot a South Korean tourist. Mount Kumgang was abandoned and the Australian luxury hotel was left to its own devices, only occasionally seeing use as a meeting site for families that the Korean War had torn apart.