How Many Black Belts Does Chuck Norris Have?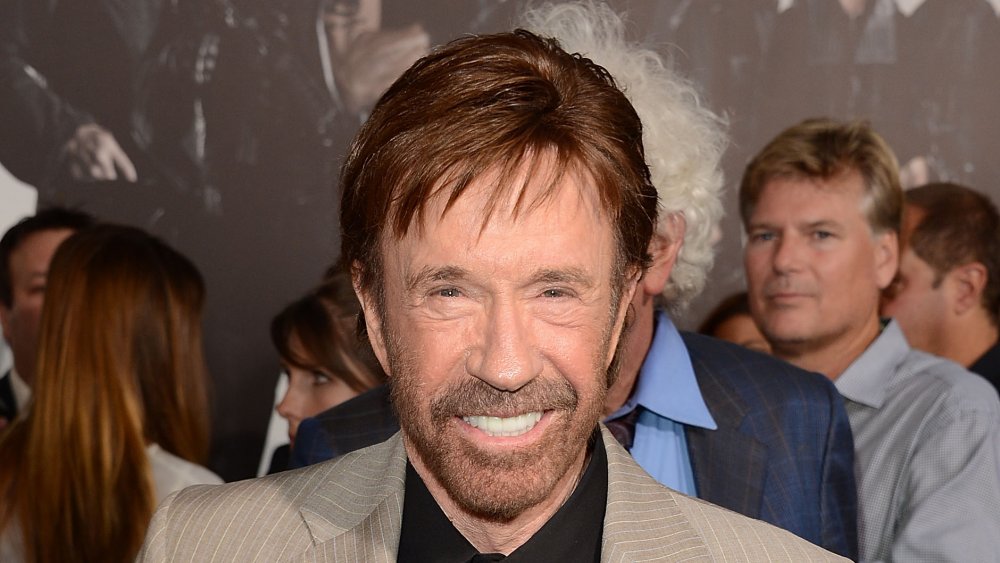 Jason Merritt/Getty Images
Chuck Norris is the patron saint of roundhouse kicks. He's the subject of a celebrity meme so incredibly long-running that the Chuck Norris Facts website is still around, presumably because its webmaster has bought into the hype and is now terrified of what would happen should Norris discover it has gone offline. However, the martial arts legend is not as young as it used to be, and since the memes have gotten tangled with his actual accomplishments, some people might not be sure whether the old man behind the myth is really all that hardcore. Is Norris really a good enough fighter to go toe-to-toe with Bruce Lee like he did in The Way of the Dragon? Or is he one of those martial arts actors who are faking it with a hastily learned move or two? 
No. No, he isn't. In fact, one could argue Chuck Norris has enough black belts for himself, and several spare ones for those action movie stars who don't even have a black belt. Precisely how good is he? Let's find out!
Chuck Norris has many, many black belts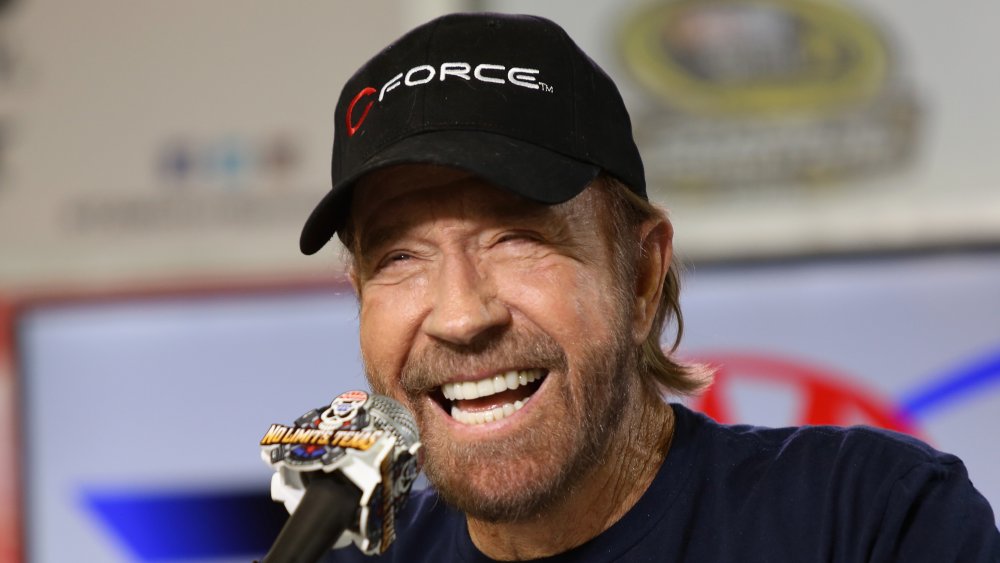 Jerry Markland/Getty Images
According to Mixed Martial Arts and Martial Tribes, the amount of black belts Chuck Norris has is truly astounding. Fans of Walker: Texas Ranger might only think of him as a stetson-wearing spin-kick machine, but Norris actually holds black belts in no less than six martial arts. They're not just any black belts, either. He has a 10th Dan (degree) black belt in Chun Kuk Do, a system he created. He also holds respective 9th and 8th Dan black belts in the Korean martial arts of Tang Soo Do and Tae Kwon Do, and was in fact the first Westerner to reach the honor in the latter. Weirdly, he's "only" a 5th Dan black belter in Karate, the martial art he is perhaps most traditionally associated with. Oh, and he also dabbles in Brazilian Jiu-jitsu (3th Dan black belt) and Judo (black belt). 
Of course, the belts are just a tiny fraction of Norris' resume. He's also a respected martial arts teacher, the founder of the United Fighting Arts Federation, a six-time World Professional Middleweight Karate Champion (undefeated), and a guy who spent the years between 1965 and 1980 winning all sorts of championships and accolades wherever he went. Note that all of this was before his career as an international movie star took off, and that in his spare time, he's also a championship-winning, world record-setting powerboat racer. And that despite all this, he has said he'd mostly like to be remembered as a humanitarian. 
Huh. It almost feels like those "Chuck Norris facts" might actually be downplaying the man's talents.