The Real Origins Of Mr. Rogers' Daniel Striped Tiger
No matter how old you are, your childhood never leaves you. For countless people, Fred Rogers has been a cherished part of that childhood. Perhaps that's why there are so many articles about him — why he was so amazing in life, rumors about his nonexistent tattoos, rumors about his nonexistent military record (which are strongly related to the tattoo rumors), the Tom Hanks movie about Rogers, things that became more widely publicized after Rogers died, and how much money he was worth when he died. And let's be real — the only thing websites like better than beating a dead horse is milking a dead cash cow. Let's name that cow Harriet Elizabeth to honor Rogers' memory and that of his aunt, whom the original Harriet Elizabeth Cow was named after, according to the Fred Rogers Company. 
That morbid cow joke also makes for a useful, not-at-all cynical segue into talking about Daniel Striped Tiger, who learned a lot from the aforementioned bovine puppet. If Rogers' aunt partly inspired a cow, you might wonder who in his life the tiger alluded to. And even if you never wondered or cared, it's easy to make-believe you did because of the lessons Mister Rogers taught.
Daniel Striped Tiger was a true gift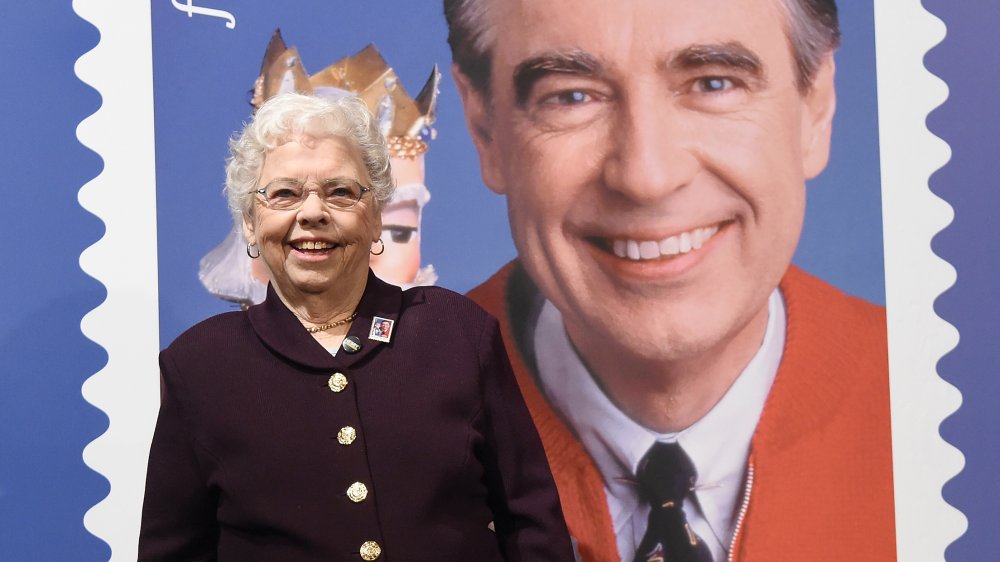 Jason Merritt/Getty Images
As the Pittsburgh Post-Gazette details, during Fred Rogers' early days in television, he collaborated with Josie Carey, the host of The Children's Corner which aired on WQED. Reminiscing on their creative run together, Rogers and Carey told WQED that when putting the Children's Corner together, they intended to have a bird puppet pop out of a clock to dispense facts. Due to time constraints, they never procured a bird but they did have a tiger puppet.
Rogers and Cary received the puppet as a present from WQED's general manager, Dorothy Daniel, and the duo named the tiger Daniel in her honor. As a staple of Mister Rogers' Neighborhood, Daniel would tap into the uncertainty and insecurity that so many children feel growing up, but in a way, Daniel was Rogers' inner child. Rogers used his many puppets to reflect facets of his own life and personality, and according to his widow, Joanne, "Daniel was the real Fred."