Here's What Kevin Nash's Net Worth Is Now
Pro wrestling has no shortage of really big men but only a special few belong on the short list of great big men. In terms of titanic size and historical significance, Andre the Giant stands head and shoulders above the rest. But he doesn't stand alone. The Undertaker, the Big Show, Bam Bam Bigelow and Big Van Vader were some of the greatest to grace the sport. And let's not forget "Big Sexy" Kevin Nash, or as WWF (now WWE fans) knew him, "Big Daddy Cool" Diesel.  
Standing at 7 feet tall and 300 pounds, per WWE he looked like he could pound anyone but the biggest opponents to pieces with little effort. Nash's ring entrance was the walking embodiment of confidence. He sauntered down the ramp exuding a devil-may-care attitude which made it painfully clear that some poor devil would get eaten alive. And if Nash was having someone for lunch, rest assured that he packed a jackknife powerbomb. But even his devastating finisher was nothing compared to the power he wielded at WCW. As one half of the Outsiders with Scott Hall and one third of the iconic NWO with Hulk Hogan, he reshaped the landscape of wrestling, per Bleacher Report. He's had an amazing career and an amazing impact on the sport, but you might be wondering how amazing his bank account is.
New Wealth Order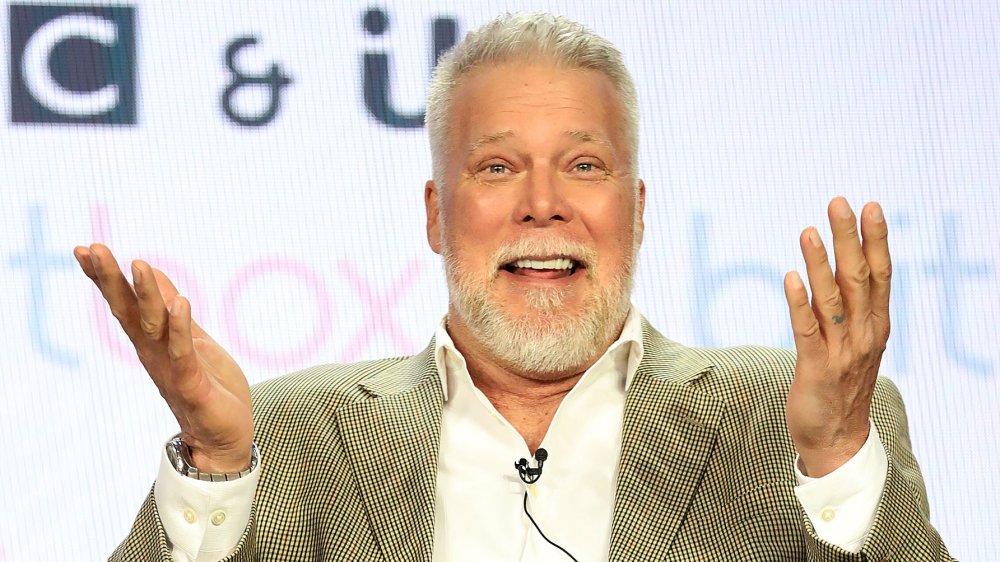 Frederick M. Brown/Getty Images
Big Sexy enjoyed a big salary at WCW, where the big boys played and Ted Turner paid. According to CBS, Nash's salary was wallet-fattening $1.45 million. He also delivered on the big screen. He became an unwitting allegory for roid rage as the Super Shredder in Teenage Mutant Ninja Turtles II: The Secret of the Ooze. He did an excellent job of not getting shot by John Wick and showed ladies just how big and sexy he could be as Tarzan in Magic Mike XXL. It just goes to show that there are no small roles when you're 7 feet tall. But how tall is his stack of money? Celebrity Net Worth estimates that Nash is worth $8 million. Sounds like Tarzan made it rain.