Here's How Michael Bloomberg Spends His Billions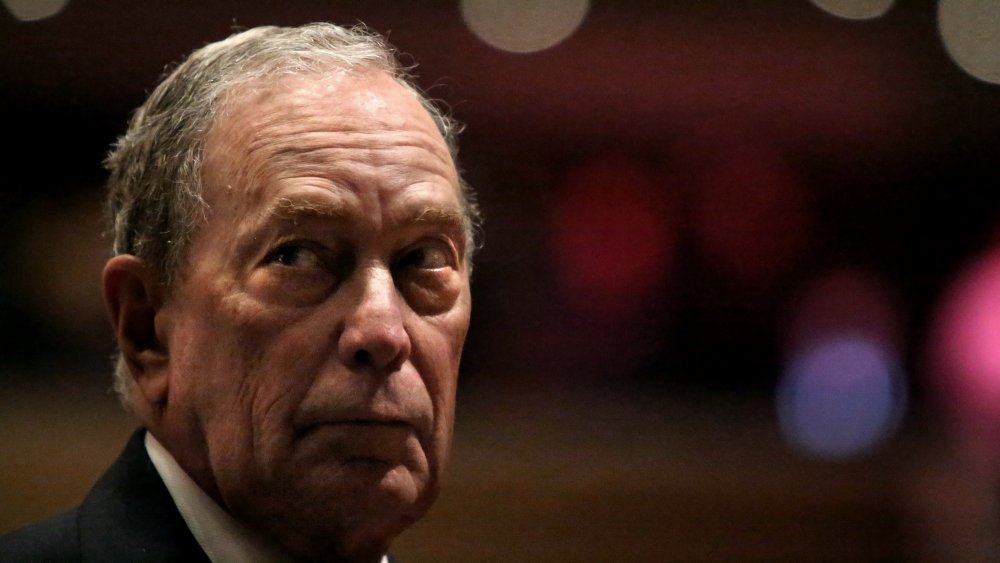 Yana Paskova/Getty Images
Though he's toyed with the idea in the past, it seems that billionaire Michael Bloomberg, a one-time Republican is actually running for president in 2020 as a democratic candidate.
While he enjoys his private jets and multi-million dollar properties as much as the next bloke, he's ready to "put his money where his mouth is, laying out $37 million out of his own fortune to fund a massive two-week ad campaign in states that will vote on Super Tuesday," in the words of CNN.
So that accounts for a small amount of his $54.1 billion fortune, but how does the richest man in New York and the ninth richest man in America spend the rest of his money? According to Business Insider, it's a mix of private "toys" and philanthropic donations. So while he likes his money, he's willing to part with it.
Let's start with the good news. He's signed Bill Gates' Giving Pledge, and has claimed he hopes to give away his entire fortune before he dies. That would make him a pretty cool dude, assuming he gives it away to worthy causes. Forbes notes that he's already given away around $8 billion to "gun control, climate change and other causes," and he also only took a $1 dollar salary for each of his 12 years as New York City's mayor, which is a form of giving in itself. There's also the $3.3 billion he's given to his Johns Hopkins University since he graduated in 1964, and another $100 million to Cornell. So, props man.
In full Bloom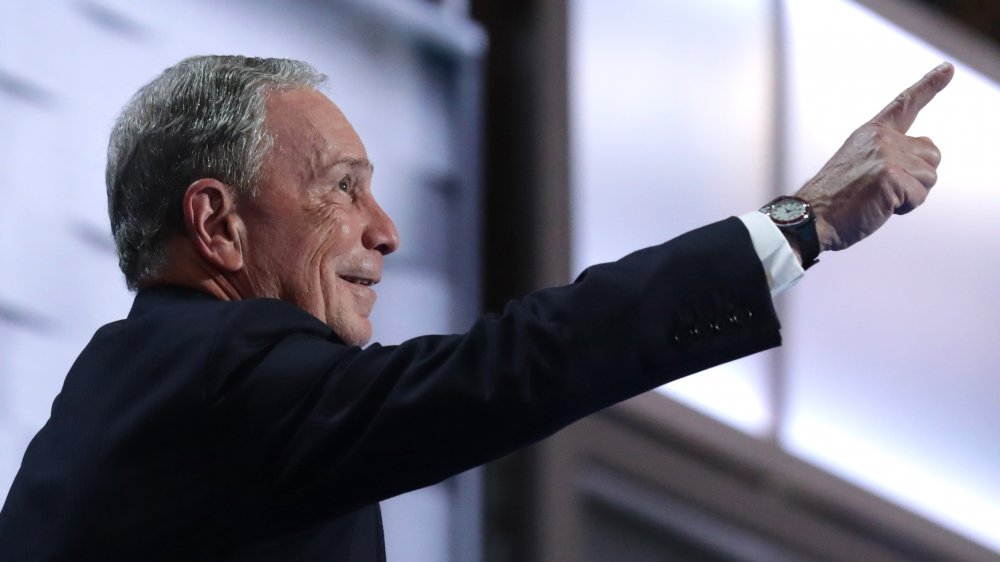 Chip Somodevilla/Getty Images
But of course, you don't get to be a billionaire without having a bit of a thing for luxury. Here's the juicier stuff.
On the real estate front, he's got a lot of property, with 14 properties worldwide, from New York to London and Bermuda. Most range from $10 to $20 million apiece. Then there's his company, Bloomberg LP's property, which includes a 55-story building in Manhattan and a one million square-foot building in London which cost $1.3 billion and took ten years to build. Bloomberg still owns 88 percent of his company, including those assets.
And on the fun side, he's got all sorts of toys. Including a $7 million AgustaWestland AW109SP helicopter and a fleet of private planes and a hybrid helicopter-plane. Apparently, he enjoys flying these things himself, which definitely gives him a leg up in the all-important "coolness" factor of presidential candidates. We can only assume the rest of his billions go to diaper changes for his passengers.