The Real Reason Dave Bautista Left The WWE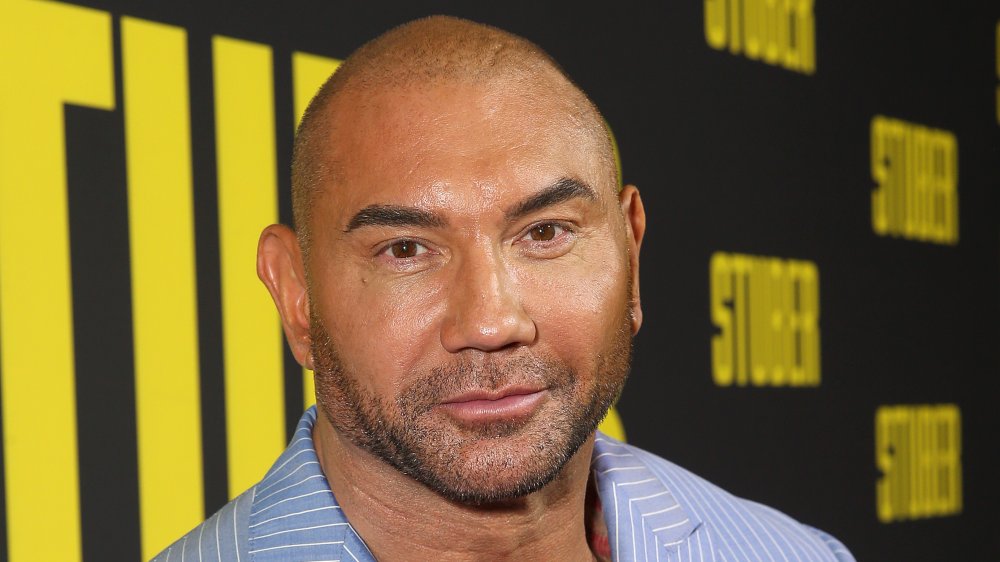 Jesse Grant/Getty Images
When Dave Bautista debuted in the WWE as Deacon Batista, the piously muscular henchman of the Reverend D'Von Dudley, he didn't exactly scream, "big screen" or "big star" and certainly not "Star Lord." But good Lord, Bautista was a whole lot of big, physically speaking — so much big that the famously small commentator Tazz quipped, "They must have some good gyms at church." He would go on to become known for titles instead of tithes, becoming a popular champion. But whether he became a big Jesus fish in a small pond or he just got tired of sacrificing his body to the sport of pro wrestling, in 2010 he left the WWE unexpectedly, according to Cinema Blend. Afterward, the world waited with bated breath, refusing to eat, sleep, or even poop until they learned the real reason he left. In the meantime, he made movies and probably made a lot of money, making his exit all the more mysterious. 
At long last, the truth comes out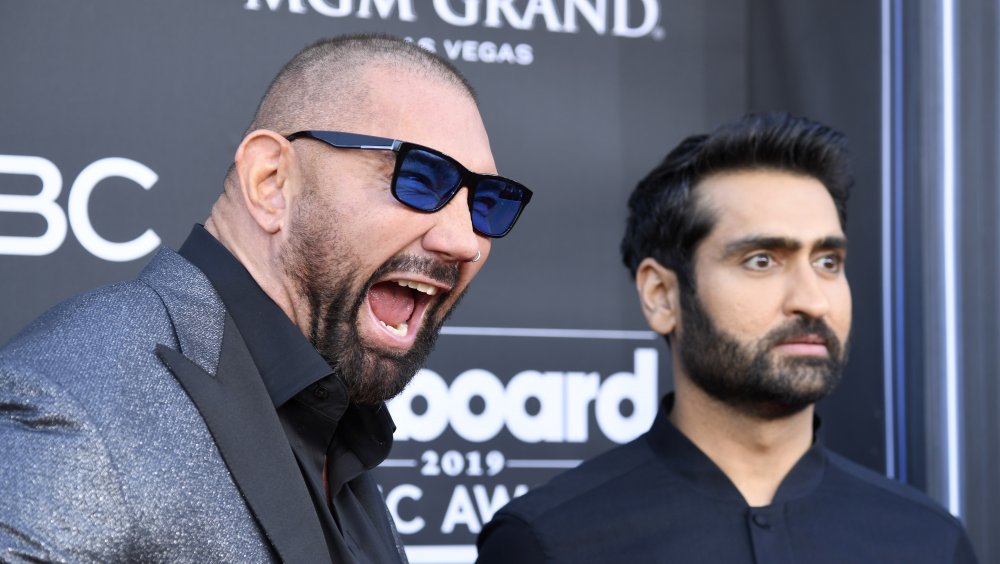 Frazer Harrison/Getty Images
In 2018, Bautista said of his departure: "It came about out of spite. First of all, it came from me discovering I was a horrible actor and I wanted to become a better actor. And I wanted to do it while I was still with WWE. They would not give me the opportunity to do it within the company." And so he went on to become Drax the Destroyer, and nearly destroyed James Bond as the burly bad guy Hinx, establishing himself as a talented actor. Not too shabby. Of course, the actor didn't stay entirely gone from the ring, opting to make his big, true farewell at WrestleMania 35 after his retirement match with Triple H. The actor later explained in an interview with Jimmy Kimmel, "My vision was to go out on my back. I think that's the way you do it. Especially if somebody else is gonna still be there so you go, you put them over and he stays and he looks victorious and I go off into the sunset."