The Most Expensive Diamond In The World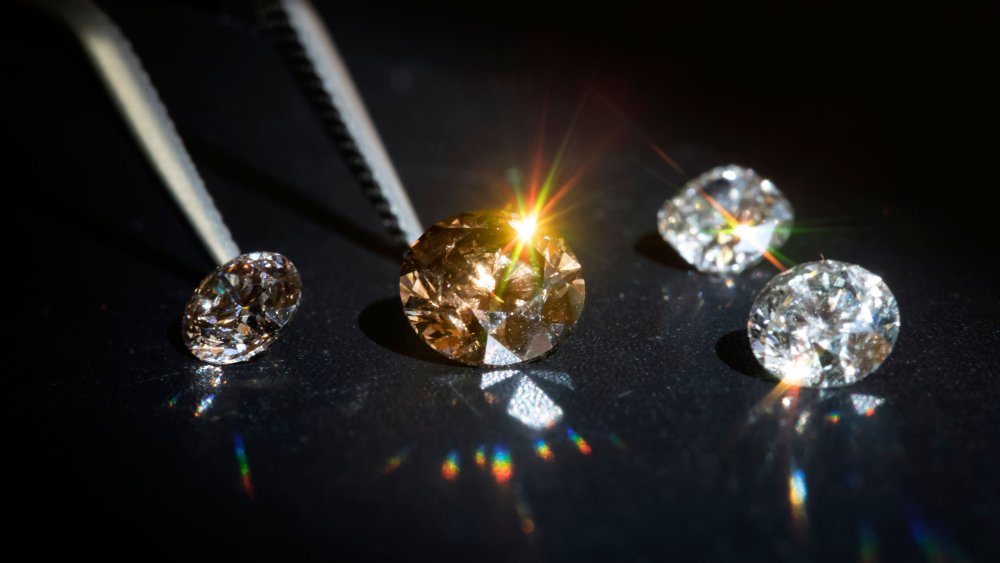 Lionel Bonaventure/Getty Images
In 2016, Lucara Diamond Corp. tried to make history. As ABC details, the Canadian mining company sought to auction off the world's largest uncut diamond. Clocking in at 1,109 carats, the tennis-ball-sized behemoth was believed to be three billion years old, and the folks at Lucara believed it was worth a minimum of $70 million. Unfortunately for them, their uncut diamond wasn't the roughest part of the auction. Bidding peaked at $61 million, and the sale failed. Did Lucara overestimate the giant diamond's true value?
Business Insider writes that "diamonds are not really worth much." If you tried to resell one that you bought, you'd only net 20 to 40 percent of the original price. Yet some of these not-so-precious gems can sell for tens of millions of dollars. So before revealing the priciest diamond sale to date, it's worthwhile to answer the question: what makes a clump of old carbon worth more money than most people could earn in several lifetimes? 
De Beers' Deception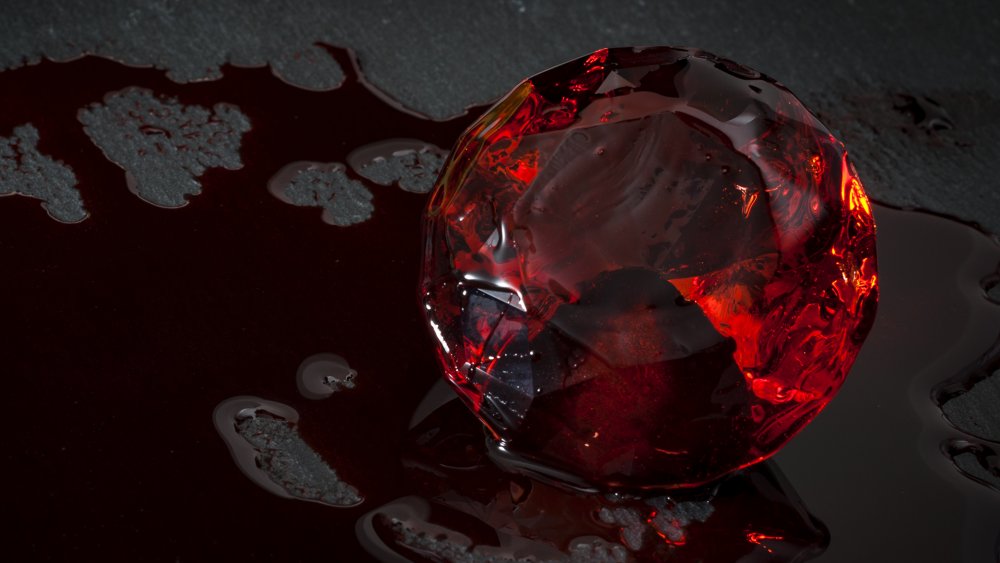 Shutterstock
Per Business Insider, during the 19th century, diamond prospectors in Kimberley, South Africa uncovered "a treasure trove of diamonds" in a giant crater, dispelling the long-held illusion that diamonds were rare and therefore expensive. The De Beers Mining Company, which has made a fortune convincing couples that "a diamond is forever," realized its profits wouldn't last forever with all those extra diamonds flooding the market. So the company joined forces with other mining titans to artificially restrict the amount of available diamonds.
By using the number of Americans who expected to get hitched in a specific year as the benchmark for diamond production, the companies ensured that soon-to-be grooms would pay inflated prices for a "forever" ring they could give to their future ex-spouse. Meanwhile, African miners paid with their lives. As Time describes, diamonds also financed "the brutal civil wars of Angola and Sierra Leone." The Kimberley Process was introduced in 2003 to ensure the sale of "conflict-free" diamonds, but because a gaping loophole allowed for the slaughter of miners by their own government to count as "conflict-free." In 2008, the Zimbabwean army slaughtered 200 miners. Thousands of Zimbabweans were raped, enslaved, and murdered, all of which was technically ethical according to the protocols.
The most expensive diamond ever sold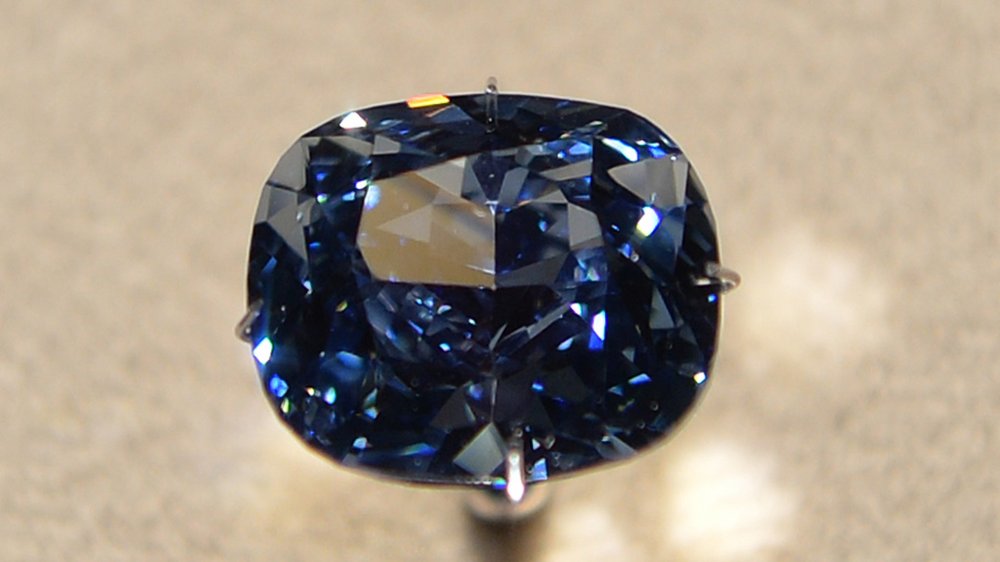 Mark Ralston/Getty Images
Per CNN, in 2015 Hong Kong-based billionaire Joseph Lau gave his 7-year-old daughter, Josephine, the moon — specifically the 12.03-carat "Blue Moon" diamond he bought for $48.5 million. As of this writing, it's the most expensive diamond on the planet in terms of price per carat. Prior to purchasing the Blue Moon, Lau bought a $32.6 million blue diamond for his other daughter, Zoe. But considering the dark side of diamonds, are they really worth the cost?