Here's Why Baby Yoda Merch Won't Be Home For Christmas
"Be good, you must, or else under the tree presents from Santa there will not be." That's what Yoda would say if he had to explain Christmas to a young Luke Skywalker. But perhaps Yoda could use a lesson from the dark side of American consumer culture, because his newly popularized brethren, Baby Yoda, will miss out on the Christmas shopping season. 
According to Space.com, The Mandalorian executive producer Jon Favreau made a "calculated gamble" by electing to pass on making official Baby Yoda merchandise in time for the holidays. The reasoning? He wanted to "maintain the surprise of the character's reveal." Judging by the Internet storm that followed, it seems the gamble paid off. 
"I think that part of what people really value is to be surprised and delighted, and I think that's becoming all too rare," Favreau told The Hollywood Reporter.  "It's very difficult to keep secrets about projects you're working on. By holding back on that one product, we knew that we may have had the disadvantage of not having toys available day and date, but what we got in exchange was an excitement surrounding the character, because everybody felt like they discovered him together. That emulated more what my experience growing up was like."
What Favreau left out is that the surprise factor likely will end up boosting sales in the long run. After all, the first impression is the most important.
Baby Yoda makers will see green soon enough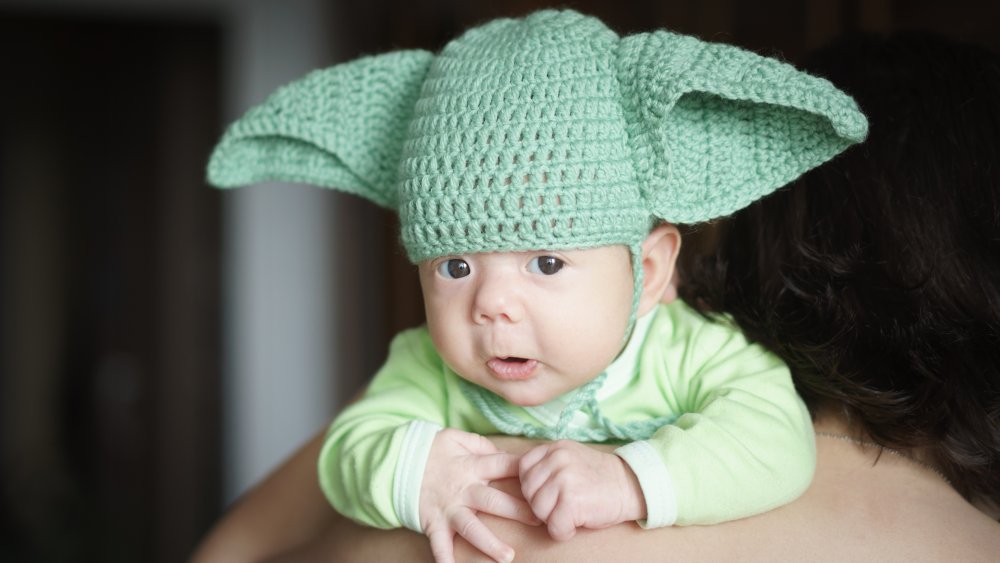 Shutterstock
Of course, now that green, vaguely cat-like creature is out of the bag, toymakers will be scrambling to get the little bugger on shelves. Space.com notes that "one piece of official Baby Yoda merchandise – a plush toy – is now available for pre-order through Wal-Mart, with the toy itself planned for a June 2020 release. Wal-Mart also has a Funko Pop! version of Baby Yoda available for pre-order, too."
And obviously, hit up any bazaar in Sarajevo or Addis Ababa and you're guaranteed all sorts of unlicensed Baby Yoda items, where the long arms of Disney can't penetrate. Last but not least, always Etsy, there is.