Pigeons With Tiny Cowboy Hats Keep Popping Up In Las Vegas
Apparently Old Town Road is just now hitting Las Vegas's pigeon population. While they're not "riding down Rodeo" in their collective Maserati sports car, they are geared up for a different kind of rodeo, and to prove it, they're all wearing cowboy hats.
According to USA Today, some scrub is going around putting cowboy hats on pigeons. And while that sounds kinda cute and funny, because it is, it's also not good, because they're using glue.
"A viral Facebook video from a Las Vegas resident named Bobby Lee showing pigeons with tiny cowboy hats apparently glued to their heads has led a local pigeon rescue to launch an operation unlike any other," reported USA Today. The mission? Rescue "Cluck Norris" from his unwanted 10-gallon hat.
Pigeons plot their revenge "coop"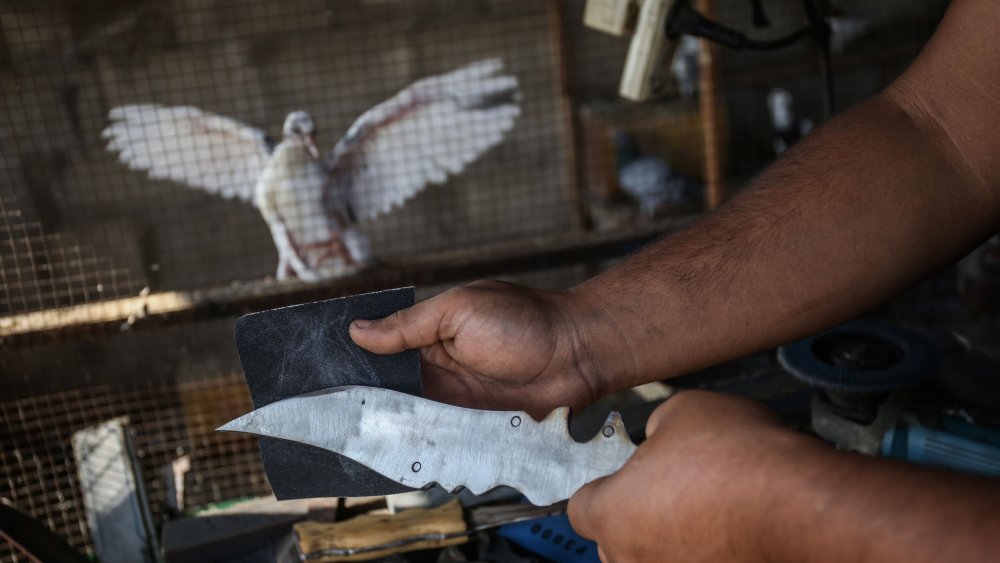 Said Khatib/Getty Images
"We got a couple good leads," said Mariah Hillman, co-founder of the Lofty Hopes pigeon rescue. "We found Cluck Norris. We've been chasing him all day."
Hillman and her small crew had been chasing Senor Norris all day, laying trips in an effort to wrangle the cowboy pigeon about a half mile from the University of Nevada, Las Vegas campus.
"It looks like glue," Hillman said after her daughter got close enough to see the hat situation atop Cluck's head. "There are feathers stuck to the hat.
Glue, rubber cement, or plain old industrial epoxy — there's not a darn thing under the sun that justifies permanently gluing little hats to pigeons. Surely there's something better this perpetrator could be doing with their time. Wherever you are, pigeon abuser — save the pigeon heads and use your own to do some good in the world. Otherwise there might be a certain pigeon coop caretaker and world champion heavyweight boxer with a face tattoo looking for you, to say nothing of the black belt pigeon you violated. If Chuck Norris can kill two stones with one bird, imagine what Cluck can do.