The Truth About Vladimir Putin's Daughters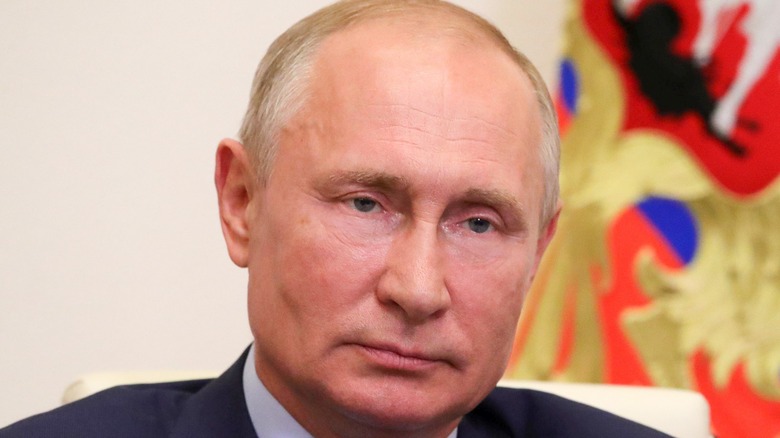 Photographer RM/Shutterstock
Russia is a land of magic, and by far the largest landmass in the world. At 6.6 million square miles and spanning from eastern Europe to the Pacific Ocean, it has runner-up Canada beat by 2.8 million square miles, per History.
Unfortunately, within that giant land mass there exist some short tempers and small-minded ideas about important things like freedom of speech and information, including those held by Russian president Vladimir Putin. According to Biography, he earned a law degree before beginning service as a KGB intelligence officer, most frequently in East Germany. He was elected to the presidency of Russia in 2000 and served until 2008. He returned to the office in 2012. Putin has also held office as prime minister, both during the presidency of Boris Yeltsin and during the four years — 2008-2012 — between Putin's elections as president.
He wants his country to have its own Wikipedia, own computer operating systems, and ultimately, he wants control over who does what, and what information they have. That's just how ex-KGB agents roll.
This includes his own personal image, which Business Insider reports is carefully curated, and has resulted in bizarre moments like when he was photographed shirtless while on horseback (via ABC News) and the time he scored eight goals in a hockey game (per Bleacher Report) against former NHL players, because who in their right mind is going to stonewall a guy with a reputation like Putin's when he's on a breakaway? All of which makes asking questions about the 68-year-old Russian leader's personal life — including his daughters — a touchy subject. 
Putin has kept his daughters out of the spotlight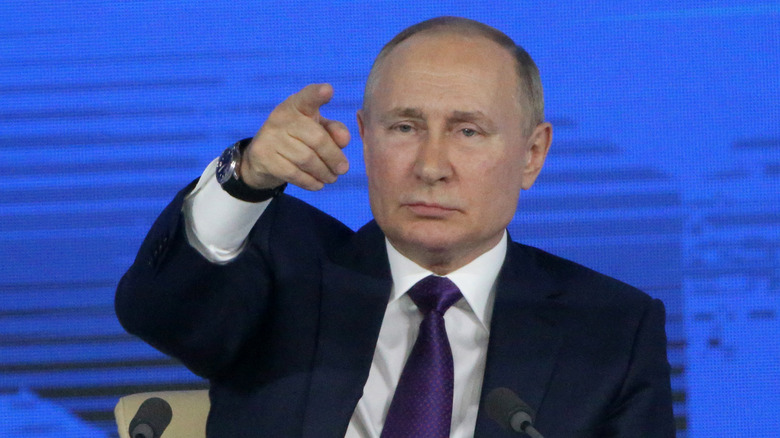 Mikhail Svetlov/Getty Images
According to Business Insider, Putin has two daughters, and possibly one more, depending who you ask. According to Radio Free Europe, the identities of Putin's daughters has been something of an open secret for years.  As far as his two confirmed daughters, their names are Maria and Katerina, and their mother is his ex-wife, Lyudmila Shkrebneva. Maria was born in Leningrad in 1985, while Katerina was born in Germany in 1986 while Putin was working there for the KGB. The girls moved to Moscow in 1996, where they attended a German-speaking school, but upon their father's ascension to the presidency they were homeschooled. Putin and Shkrebneva were married for 30 years, but divorced in 2013.
If Shkrebneva is to be believed, the Russian president is a big softie when it comes to his girls. "Not all fathers are as loving with their children as he is," she said in a quote on the English version of Putin's government website. "And he has always spoiled them, while I was the one who had to discipline them." Granted, that's straight off a government website, so whether or not it's true is anybody's guess. But the girls seem to have turned out all right.
Political analyst Sergei Markov, who has connections to the Kremlin, discussed Putin's daughters with Radio Free Europe. "They have already come of age. They hold fairly serious professional positions. They have their own ambitions. ... They want to present themselves before elite society as independent personalities," he said.
Putin's successful daughters and a rumored third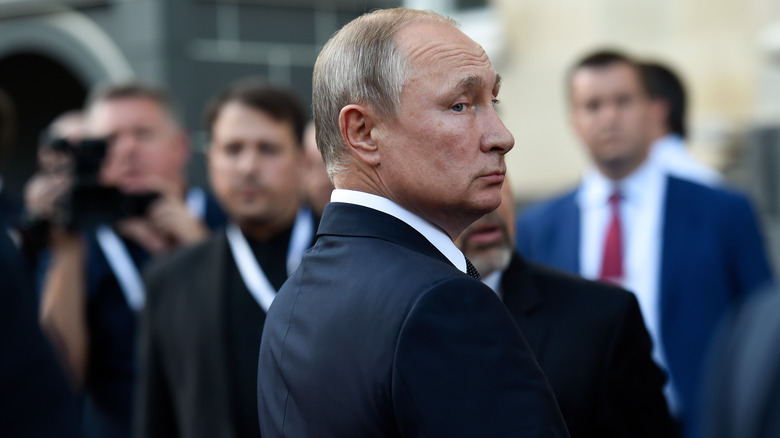 Asatur Yesayants/Shutterstock
"Maria studied biology in college and went to medical school in Moscow, while Katerina majored in Asian Studies in college," Business Insider continues, though they both went to school using false identities. Maria has settled in Moscow as a medical researcher with her Dutch husband and their child.
Katerina is an "accomplished acrobatic dancer and has a senior position at her alma mater, Moscow State University, heading a $1.7 billion startup incubator." She divorced Russian billionaire Kirill Shamalov after six years of marriage, revealing they were worth $2 billion. Undoubtedly, Katerina is doing fine financially.
In 2021, Katerina appeared via video link at St. Petersburg International Economic Forum. There she gave a six-minute speech on "breakthrough technologies." According to Radio Free Europe, her appearance was intended to drum up investors. Her sister, Maria, spoke at the same event, taking the stage for 13 minutes to discuss rare diseases. Her appearance was even broadcast on national television, although there was no mention of Vladimir Putin being either woman's father.
Putin is rumored to have a third daughter with his also-rumored girlfriend, former Russian rhythmic gymnast Alina Kabaeva, who gave birth to a child in 2015, though there has been no direct confirmation.
Say what you want about the man as the head of a censored state, but when it comes to his children, keeping their lives out of the press is admirable.