Tiny Mealworms May Solve Our Giant Plastic Problem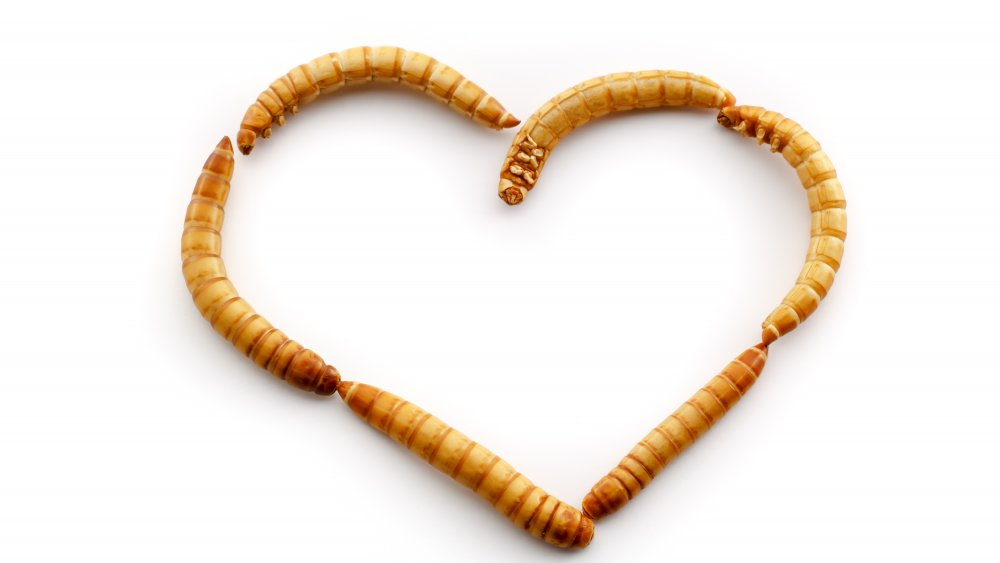 Shutterstock
Let's be real — we've made a big mess of our once pristine planet, treating it the way rocker GG Allin treated his body — pumping, fumigating, and generally poisoning it with all sorts of noxious concoctions. Among the biggest of our worries is the growing problem of plastics. The Tonka Truck toys, K'nex, plastic bags and water bottles we all grew up with can take anywhere from 10 to 10,000 years to degrade, according to The Balance, causing ever-increasing health and environmental concerns for mankind and our fellow planetary inhabitants.
But in humanity's darkest hour, an unlikely hero has emerged, scuttling from the depths of a bran flake-filled Tupperware container — mealworms.
Gotham needs a mealworm
Shutterstock
Phys.org reports that mealworms are capable of eating not only plastic in a variety of forms, which we've known for a while now, but also Styrofoam, even when it contains a toxic chemical additive which can cause "significant health and environmental impacts, ranging from endocrine disruption to neurotoxicity." Best of all, they digest it in a way that means they are also safe to consume as a means of "protein-rich feedstock" for other animals. In a nutshell, they'll eat your Chick-Fil-A cup and then you can feed them to your gecko. It's the ultimate circle of life.
According to Phys.org, the study is "the first to look at where chemicals in plastic end up after being broken down in a natural system—a yellow mealworm's gut, in this case." It is a "proof of concept" that may lead to more breakthroughs in helping to solve our plastics problem.
Considering that we lose an estimate of "dozens of species per day" to extinction, per BiologicalDiversity.org, it's a pretty big deal to find that something so innocuous as a mealworm could save our planet.
While this is a positive step for humanity, it's not going to single-handedly change the current state of plastic pollution on Earth. That can only come from a total overhaul of the materials we use and how we use them. 
"This is a wake-up call," said study lead author Anja Malawi Brandon, a Ph.D. candidate in civil and environmental engineering at Stanford. "It reminds us that we need to think about what we're adding to our plastics and how we deal with it."