The Truth About Wild Bill Hickok's Death
Shutterstock
When Biography lists one of your professions as "folk hero," you're probably kind of a huge deal. Wild Bill Hickok certainly was: The man born in 1837 to William Alonso and Polly Butler Hickok found his superpower, expert marksmanship, at a young age, and went on to have all sorts of adventures. He fought against slavery with General James Lane in Kansas, and operated as a constable in Johnson County. During the Civil war, he was reportedly a spy for the Union army, because of course his story needed a dash of James Bond in it. 
However, Hickok's biggest claim to fame was his 1861 gunfight in Rock Creek, Nebraska. The bloodbath known as "McCanles Massacre" pitted Hickok, a mere stablehand at the time, against property owner David McCanles and his men. Despite his injuries, Hickok killed three men, which turned him into a celebrity. As time went by, his reputation as a killer, marksman and all-around hard dude escalated, but he eventually fell from grace when he accidentally shot his deputy during a shootout — and other instances of Hickok's "brand of frontier justice" (which was presumably of the "shoot first and ask later" variety) emerged.
Hickok went on to join Buffalo Bill Cody's Wild West Show as a sharpshooter, but he eventually developed glaucoma and was forced to find other means to survive. This fallen-from-the-grace version of the legendary lawman eventually walked in Deadwood, South Dakota in 1876, seeking his fortune in the gold rush town. At this point, people familiar with HBO's Deadwood knows how the story continues: Hickok started enjoying gambling and drinking, and was eventually shot. 
Wild Bill Hickok was shot in the back by Jack McCall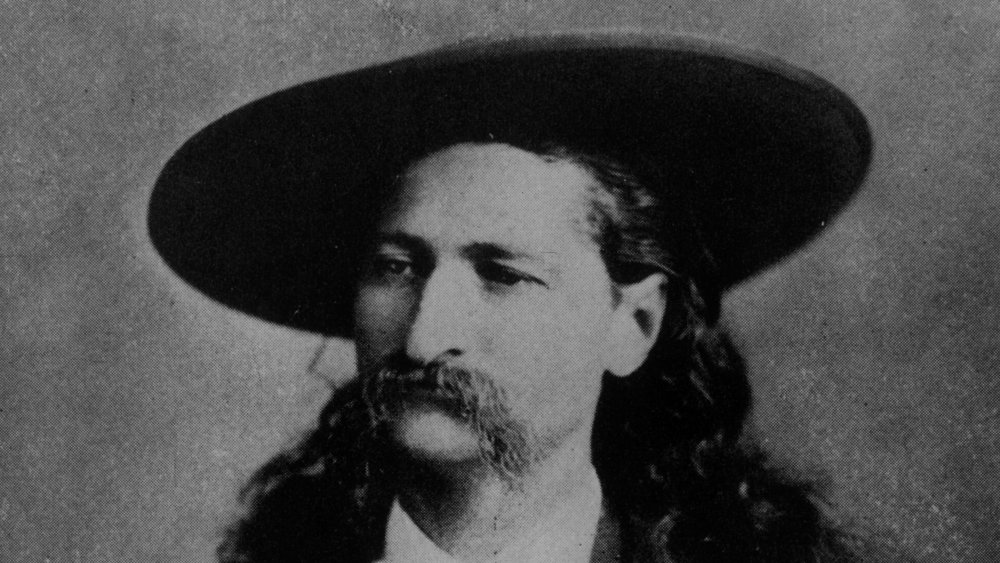 Hulton Archive/Getty Images
Wild Bill Hickok's death in Deadwood came in the form of a young drifter known as Jack McCall, who shot the Wild West legend in the back of the head while he was gambling. This was actually quite accurate, according to History. Much like real life, the show spent some significant time building Hickok as a credible legend and a major character — and then, with a bullet in the head, he was gone. It was Game of Thrones stuff before Game of Thrones, with the added benefit of having actually happened in real life. It's actually kind of surprising he was played by Keith Carradine instead of Sean Bean.