The Real Reason The Undertaker Retired From Wrestling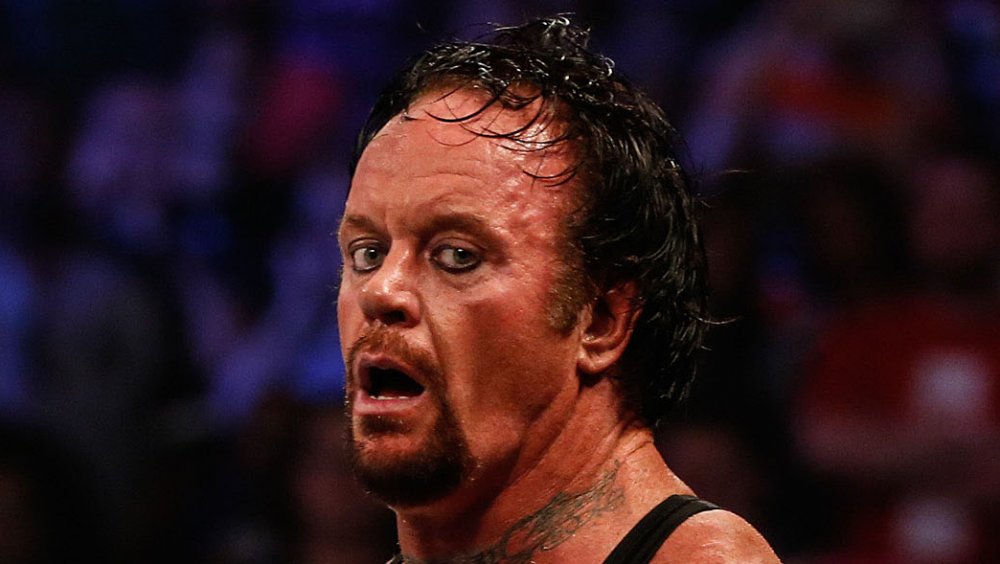 Jp Yim/Getty Images
If you've watched pro wrestling over the last three decades, you're almost certainly familiar with the Undertaker. The "undead" wrestler, whose real name is Mark Calaway, debuted in 1990, and has remained one of the industry's most popular performers ever since. For years and years, Calaway's tenacity and longevity made it seem that the Undertaker would grace the TV screens of WWE fans forever — and then, just like that, he went away. What could have made the Deadman finally lay back in his coffin? What is the real reason the Undertaker retired from wrestling?
The Undertaker's contract expired (along with a number of his body parts)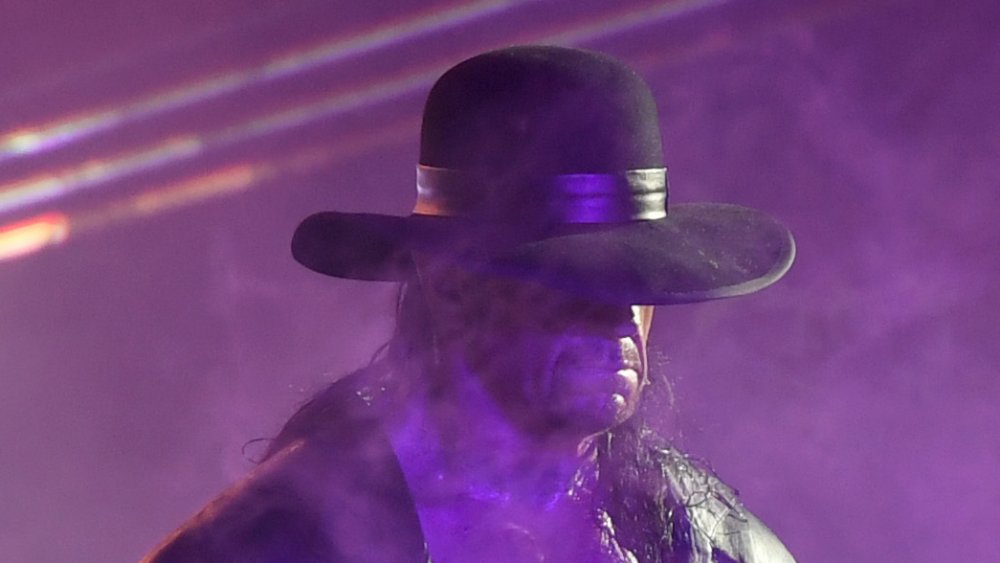 Amer Hilabi/Getty Images
As Wrestling Observer Radio (via Ringside News) tells us, the Undertaker's contract expired in early 2019. It is thought that he's unlikely to make another appearance in wrestling capacity, seeing as the Daily Star reports that the Deadman has scrubbed the WWE out of his social media, and even booked an appearance at a non-WWE event, Starrcast II (though Sports Illustrated reports the WWE eventually pulled him and fellow legend Kurt Angle away from the event due to Starrcast's close ties with All Elite Wrestling). Mark Calaway was 53 years old at the time, and it's frankly incredible that he was able to keep up at the level he did for as long as he did, especially given his massive size. 
While there have been no official reports regarding the Undertaker's retirement, an astute fan can hazard a guess as to why he decided to hang up his boots. As Bleacher Report tells us, Calaway has been struggling with injuries in recent years, to the point of reportedly requiring several surgeries, possibly including hip replacement surgery. His 2018 match against John Cena at Wrestlemania 34 showed how far he had fallen from his prime, being essentially just a quick squash match involving a handful of moves. 
The Undertaker has retired before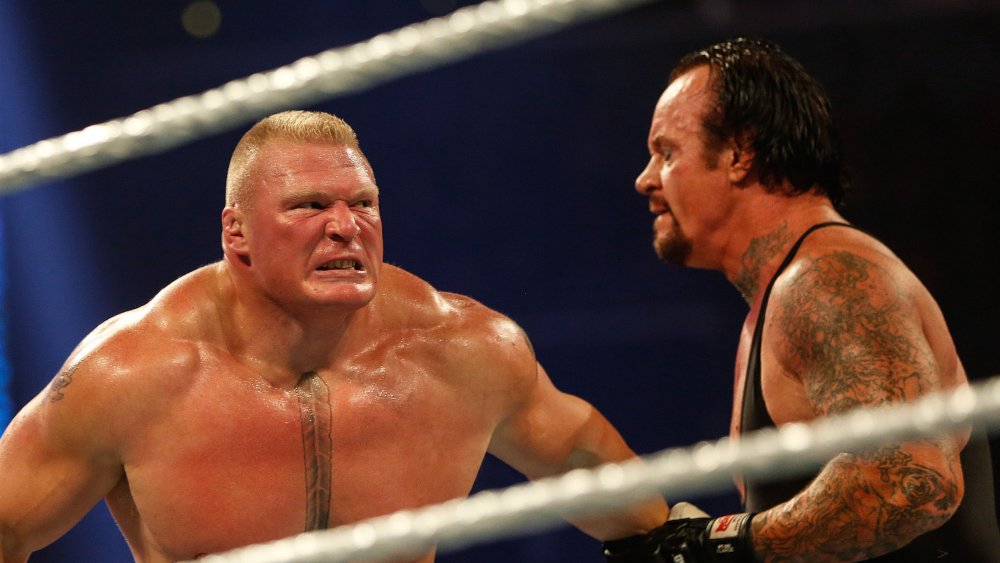 Jp Yim/Getty Images
The pro wrestling business tends to recycle storylines, and appropriately enough, the Undertaker's 2019 in-ring retirement wasn't his first one. As Give Me Sport notes, Mark Calaway revealed in a whiskey-infused interview with "Stone Cold" Steve Austin that he was originally supposed to retire in 2017, after his match against Roman Reigns at Wrestlemania 33. In the interview, Calaway revealed that he suffered a concussion early in the match, but braved through nevertheless until Reigns won the match — at which point he left the Undertaker's famous gloves, coat and hat in the middle of the ring and walked away. At that point, Calaway was certain that the game was over for him, and was actually quite happy with his speechless, dramatic send-away. However, Vince McMahon eventually talked him into returning for yet another spin in the Deadman role.