India Announces First Manned Space Mission
Manjunath Kiran/Getty Images
In case you've been living under a rock, but still have Wifi — we are living in the Space Age. Though not everyone believes it, we've made it to the moon, and done a lot of other cool things in space. And that's good, because we may not always have the luxury of living on this round blue ball and eating unlimited shrimp poppers.
So it's pretty big news to hear that another world power, India, is getting ready to send humans into space. NPR reports that India's space agency has selected its first four astronaut candidates for the country's first manned space launch, targeted for 2022. As of now, their names and identities haven't been released ... cue the conspiracy theorists.
Building castles India sky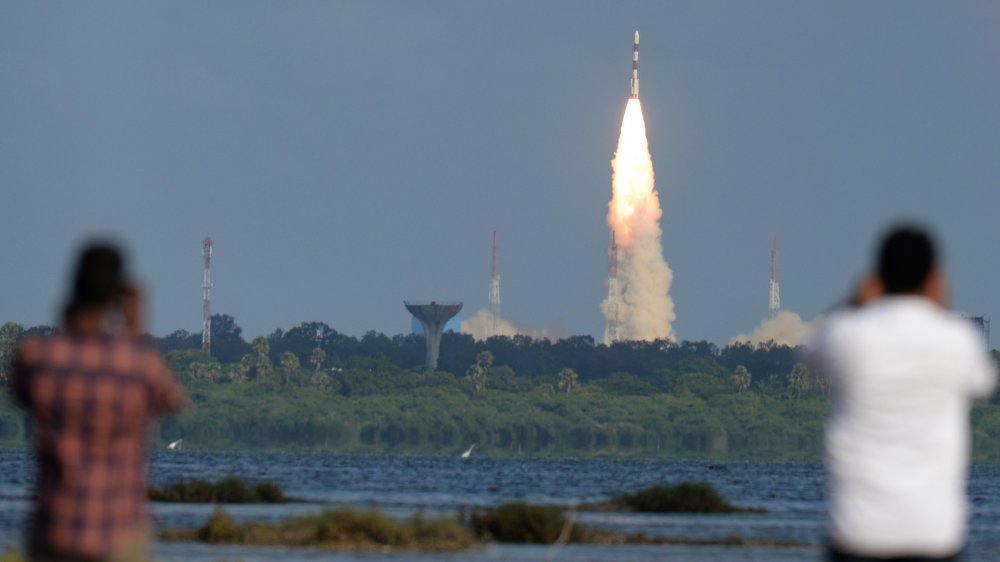 Arun Sankar/Getty Images
If India is successful, it will become the fourth country to accomplish the feat, along with familiar names such as Russia, China, and the United States. Per NPR, India "has been developing its own crewed spacecraft, called Gaganyaan (or "sky vehicle" in Sanskrit), that would let two to three people orbit Earth on a weeklong spaceflight," and its four mystery astronauts will start their training in Russia in a few weeks.
The announcement was made by K Sivan, chairman of the Indian Space Research Organization, who also stated that his agency had "government approval for its next robotic moon mission, Chandrayaan-3, and that work is already underway," and expected to launch as early as 2021. The effort follows an unsuccessful attempt in 2020 which resulted in a malfunction and crash landing on the moon.
While the manned space mission is the first time India will be sending astronauts to space on its own, one Indian citizen has been to space — way back in 1984. Indian Air Force pilot Rakesh Sharma had the honor of traveling aboard a Russian spacecraft, paving the way for the two countries' current stellar relationship. Best of luck, India!