Papa John Has A New Year's Resolution: Eat 50 Pies In 30 Days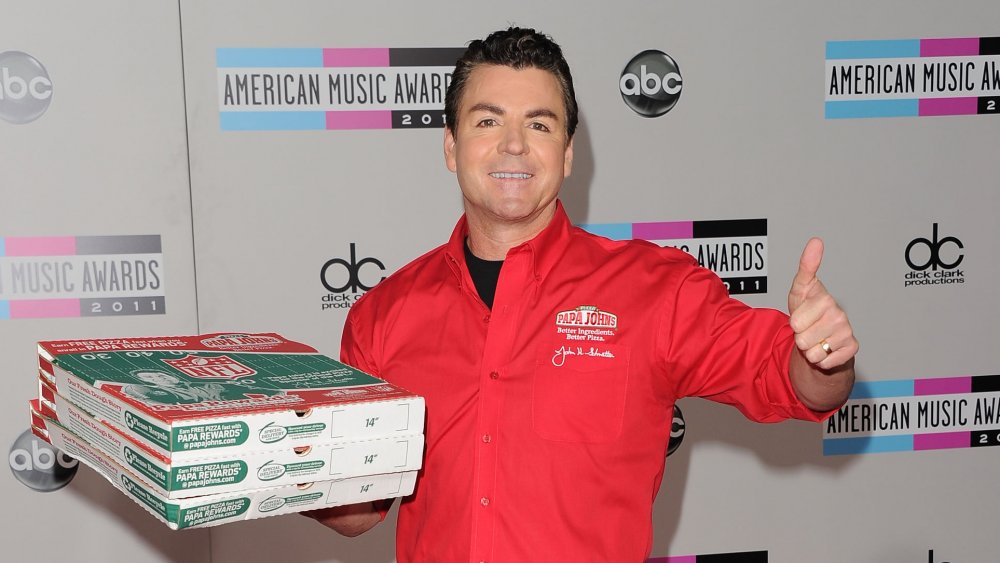 Jason Merritt/term/Getty Images
Every New Year's Eve, revelers wait with bated breath for their slices of the world to come full circle so they can return to square one. Once the clock strikes midnight, you can kiss the previous 365 days goodbye along with all its vices. A second ago, it was okay to smoke like a flame-addicted chimney, but now you will resolve to kick your lung-lashing habit. Overweight? Great! Now you'll have the willpower to make countless pounds drip away like grease on a grill that will no longer be used to smoke your delicious briskets. And you'll certainly abstain from cholesterol-saturated grilled cheese and brisket sandwiches.
Last but not least you'll kiss Papa John's pizza goodbye, but not with tongue because the combination of steamy cheese, sauce, crust, and additional toppings that cost extra is dangerously tasty. If you're not careful, you'll want that pizza inside you. You can almost hear it whispering, "Come to papa." Or you can just say, "Screw healthy eating" and follow John Schnatter's example: make your New Year's resolution to eat obscene amounts of pizza in a short period of time.
The rift that keeps on giving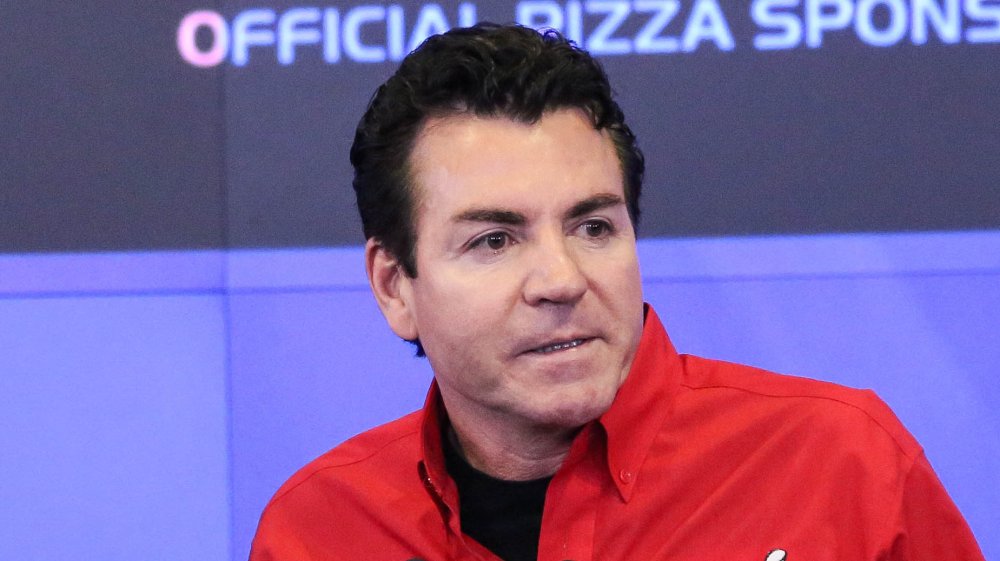 Rob Kim/Getty Images
Per Business Insider, Papa John's founder and ousted CEO John Schnatter posted a video declaring his New Year's resolution to eat a gut-stuffing 50 pizzas in 30 days. You may recall that in November 2019, he claimed to have consumed more than 40 pizzas in that amount of time. But unlike your typical pizza lover, his cheese-based gluttony seemed to come from a place of hate. Speaking with WDRB, Schnatter ripped the pizza empire he helped build.
He accused his former coworkers of setting him up during a conference call in which he complained, "Colonel Sanders called blacks n*****s" without reprisal," whereas Schnatter came under fire for complaining about NFL players who protested racial injustice during the national anthem. What makes that a "setup" is unclear, but he wanted to make it abundantly clear that he thought the pizza quality declined after his departure: "I've had over 40 pizzas in the last 30 days. And it's not the same pizza. It's not the same product. It just doesn't taste as good." So he apparently resolved top his past disappointment like a pizza to prove ... what exactly? Maybe that he can get people to keep writing about him? If so, he succeeded.