More Than 1,500 California Fires Were Caused By A Single Power Company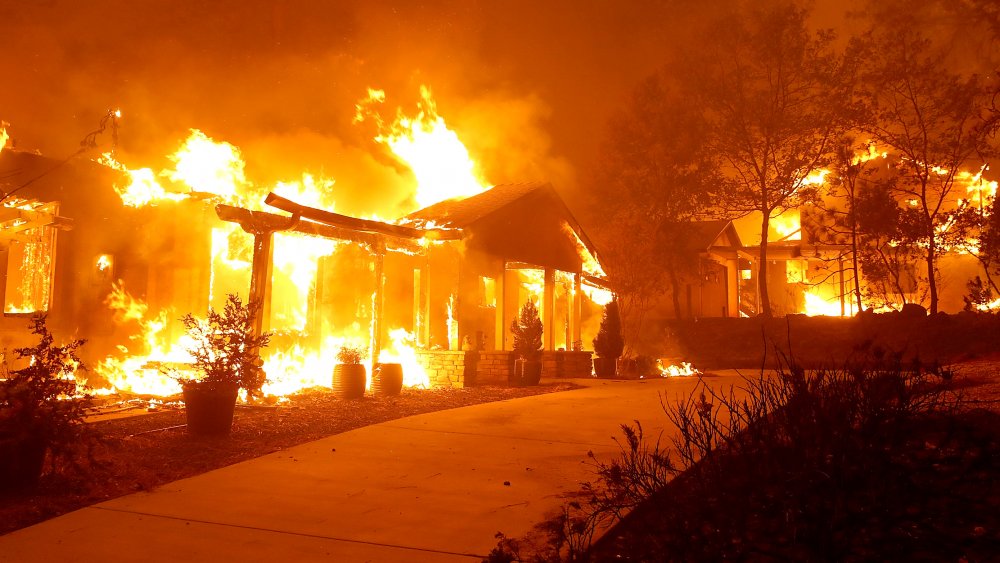 Justin Sullivan/Getty Images
Speaking with ABC, Spokane, Washington Assistant Fire Chief Greg Godfrey named John Orr as "the most prolific arsonist in the history of the United States." A former California fire captain, arson investigator, and novelist, Orr ignited nearly 2,000 fires between 1984 and 1991. One blaze claimed four lives. He was sentenced to life behind bars without parole.
But what if Orr had been a profit-hungry power company instead of a single despicable person? What if instead of starting fires for sexual thrills, as Orr reportedly might have, the company failed to make adequate efforts to prevent a deadly explosion and more than 1,500 fires, including the worst inferno in California history, in order to pad its pockets? And what if instead of causing four deaths like Orr's arsons, the business's incidents killed close to 100 people? If California-based gas and electric company PG&E is any indication, instead of losing his freedom, Orr would have paid hefty penalties that he may later claim as tax write-offs.
Five-alarm failures
To be clear, PG&E hasn't been charged with arson, but state agencies and courts have found the California utility company guilty of lethal negligence. As Business Insider describes, in 2010, one of the company's pipelines exploded in San Bruno, California (above), killing eight people. An investigation by state regulators revealed that the company skimped on millions of dollars in important maintenance expenditures yet collected $224 million more than it was legally allowed to in the form of oil and gas revenues. PG&E got slapped with a $1.6 billion penalty, but per the Sacramento Bee, in 2015, the company was allowed to count it toward a tax deduction.
Fast-forward to 2020, and it appears that PG&E learned a lesson, just not the right one. Instead of aggressively adopting measures to safeguard against more calamities, the company took a more reactive approach. It focused on paying investors instead of investing in equipment upgrades and trimming the dangerously dry trees that frequently surrounded the company's exposed powerlines. Meanwhile, PG&E's equipment started more than 1,500 fires.
Paradise lost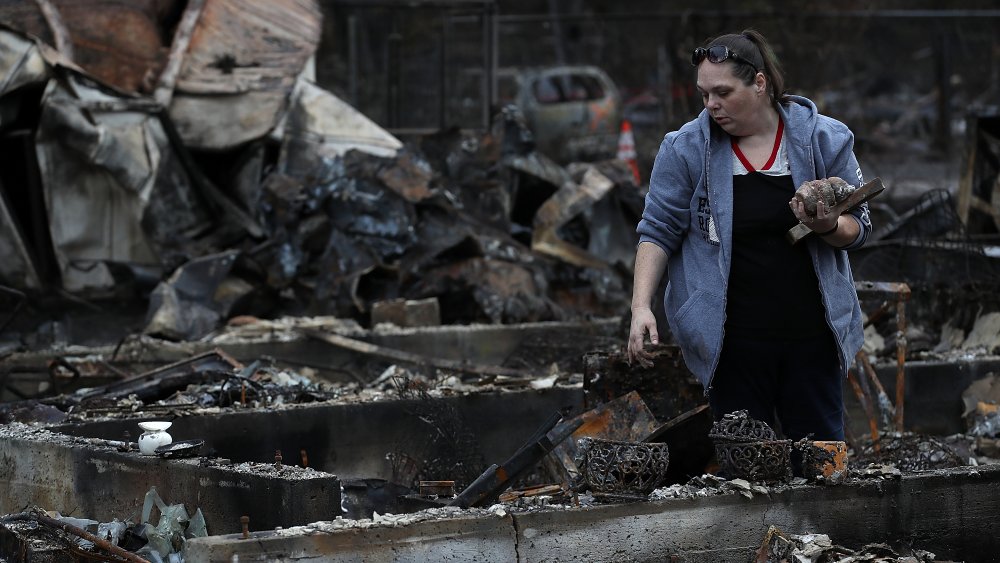 Justin Sullivan/Getty Images
In 2018, PG&E equipment caused the worst fire in California's recorded history. USA Today reports that the blaze engulfed the town of Paradise. Eighty-five people died, and 18,804 structures went up in smoke. Investigators determined that PG&E "neglected to conduct detailed climbing inspections that could have detected the equipment malfunction that sparked the inferno, and failed to correctly prioritize a safety hazard." In December 2019, the utility was ordered to pay a record-setting $1.675 billion in penalties.
But in January 2020 the Sacramento Bee pointed out that the company is currently slated to count $1.625 billion of that settlement as "wildfire-related costs" and put the remaining $50 million towards "safety enhancements." Meanwhile, Californians have had to pay in the form of sometimes days-long blackouts that PG&E imposes to avoid causing more fires because the company identified more than 100 problems with its equipment in October 2019.
PG&E already announced a $1.6 billion safety plan in February 2019. However, by September, it had trimmed less than a third of the trees it had promised, blaming the setback on "lack of personnel." So if you're hoping another $50 million in precautions will fix things, don't hold your breath.