Akon Is Building A 'Crypto City' With Its Own 'Akoin' Currency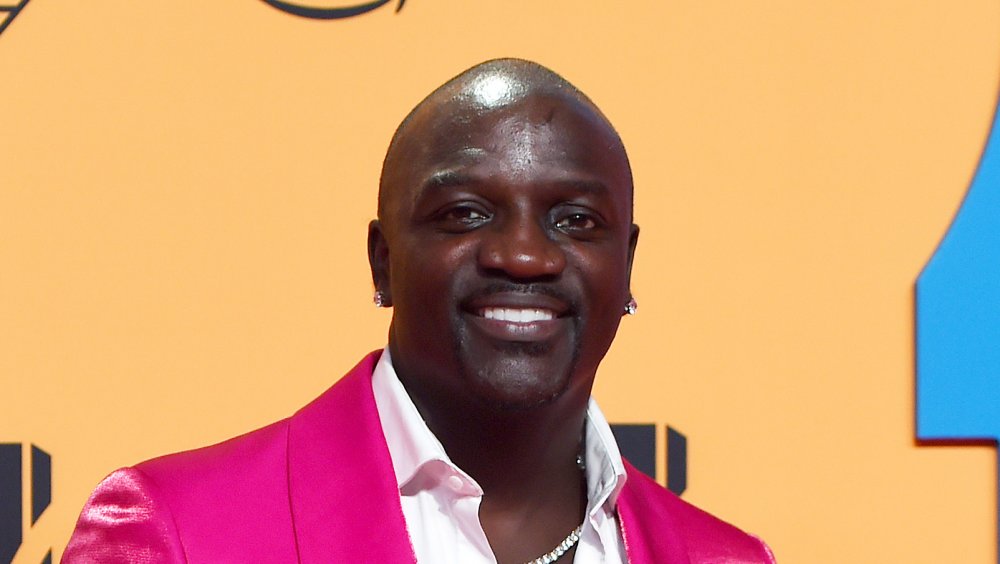 Kate Green/Getty Images
Lots of people have entered the cryptocurrency game in recent years, but according to Decrypt, few folks have decided to dive in as deep as Akon. On January 13, 2020, the musician confirmed on Twitter that he had "finalized the agreement" for his own city in Senegal. The planned metropolis will be called Akon City (yes, really), and the President of Senegal Macky Sall has reportedly gifted Akon a cool 2,000 acres of land in a seaside village called Mbodiene for its construction. Oh, and your money as it stands will be completely useless there: The only currency Akon City will accept is Akoin (again, yes, really), a cryptocurrency Akon is planning to launch on July 2020. 
Hold on, wait a second. Building cities and inventing currencies named after himself? Is ... is Akon planning to start a new career as a supervillain?
So what is Akon's 'crypto city' going to be, anyway?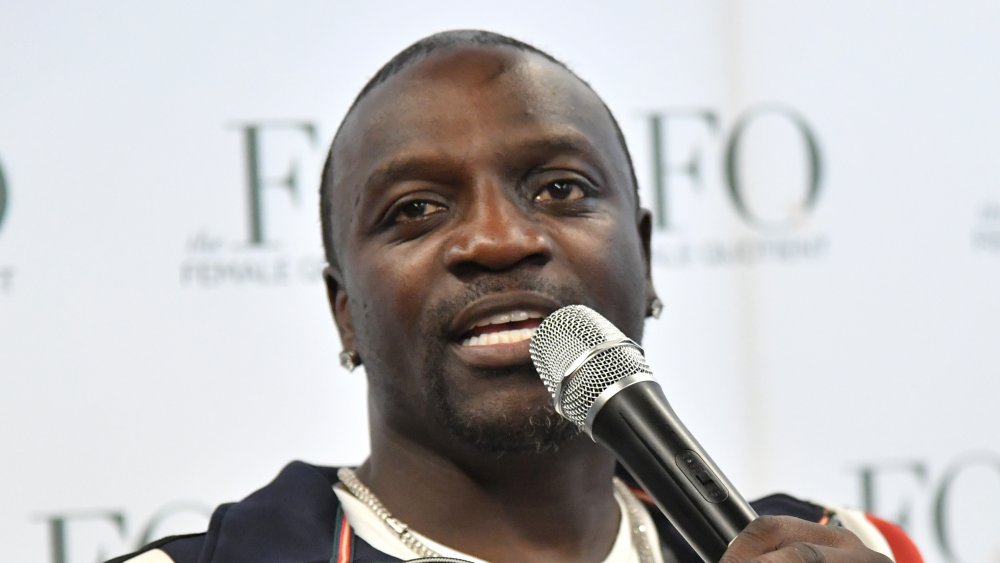 Mike Coppola/Getty Images
It all seems rather strange, but it appears Akon is closely collaborating with Senegal to create something truly unique. He has even reportedly signed a "memorandum of understanding" with the state-owned tourism company SAPCO, which probably wouldn't be cool with a seaside supervillain lair located five minutes from a brand new international airport.
Akon City is supposed to be an ultra-futuristic high tech town, while also being advertised as "an environmental campaign and sustainable tourism village." It's also a ten-year project that Akon says won't even reach stage two until 2025. Long-term do-good projects certainly seem more on brand with Akon than a side gig as a Bond villain, seeing as he has a history of large-scale charitable actions in Africa. For instance, CNN tells us his "Akon Lighting Africa" project is working to provide electricity to roughly 600 million people on the continent. In fact, he says that a big reason he's involved in blockchain and cryptocurrency is because he feels they bring "the power back to people" and could be the key to saving Africa by allowing people to "advance themselves independent of the government." He's not alone with his thoughts, either: Reportedly, Twitter CEO and huge Bitcoin fan Jack Dorsey has similar feelings about Africa's potential cryptocurrency market, as do the United Nations.