This Is How Much Bob Marley Was Worth When He Died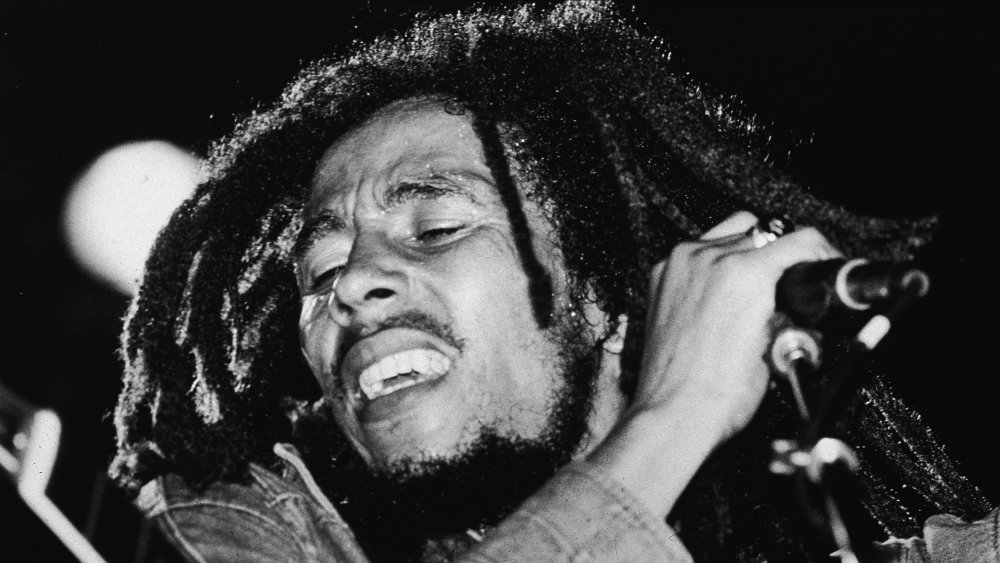 Express Newspapers/Getty Images
Few people in history have been able to claim that their name is synonymous with an entire musical genre, but Bob Marley is most certainly one of them. After all, the word "reggae" just popped in your head as soon as you saw his name, didn't it? As Biography tells us, Marley was not only the man who brought the sweet, laid back sounds of reggae to the ears of people around the world — as a Jamaican, he was also the first bona fide superstar to come from the impoverished "third world." In Marley's case, 'impoverished' was definitely no exaggeration. He spent his formative years in the poor Trench Town neighborhood of Kingston, lacking in earthly possessions but rich in the musical influences pouring in from all around him. Music proved to be Marley's way to a better life, and together with his band, The Wailers, he went on to become a famous artist with 20 million sold records to his name. Unfortunately, Marley's life was cut short in 1981, when the artist was only 36 years old. There's no telling how high Marley's star might have soared without the tragic intervention of skin cancer. As it is, 30,000 people attended his funeral in Kingston and he remains a music legend to this day. 
Money might be the last thing one associates with a laid back Rastafari musician, but then again, Marley very much was a global superstar. So, out of academic curiosity, let's ask: How much was Bob Marley worth when he died? 
Bob Marley was worth $30 million when he died ... and now quite a lot more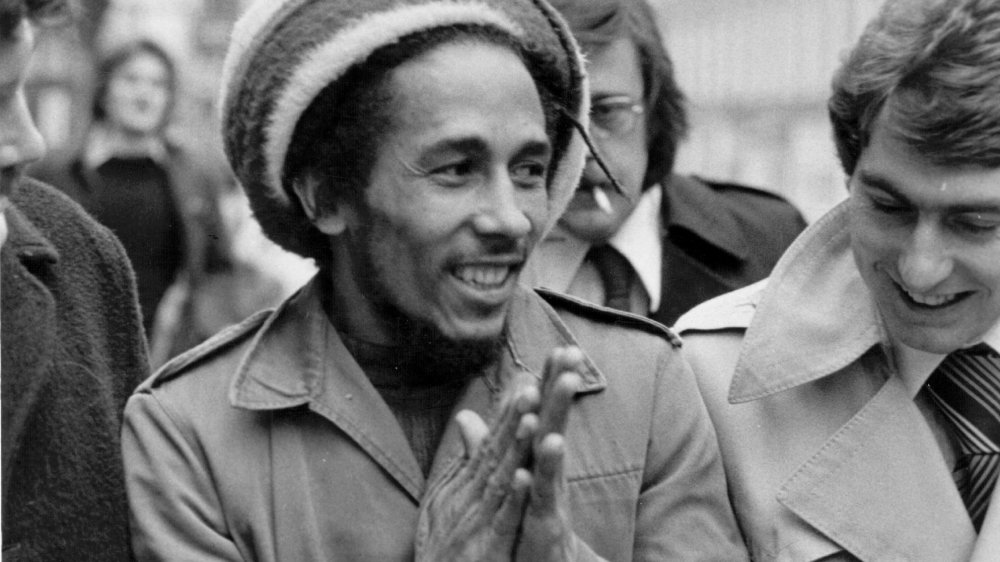 Maurice Hibberd/Getty Images
Turns out, Marley had plenty of reason to feel relaxed, as according to Face 2 Face Africa, his net worth was somewhere around the $30 million mark when he died. Unfortunately, the aftermath of his death was considerably less cozy, as he didn't leave a will because his Rastafari beliefs deemed lawyers to be "tools of Babylon." This, along with assorted shenanigans and legal cheat codes by his widow, Rita, led to decades' worth of lawsuits to determine the fate of the famous musician's significant wealth. Incidentally, said wealth has kept increasing at a substantial rate, because Marley continues to sell records (along with speakers and assorted Bob Marley paraphernalia) to this day. According to Forbes, in 2018 alone his estate — now called House of Marley, and managed by his sons — earned as much as $23 million, and Celebrity Net Worth estimates its total net worth at no less than $130 million.