Cheetos Has An Official Name For Its Finger Dust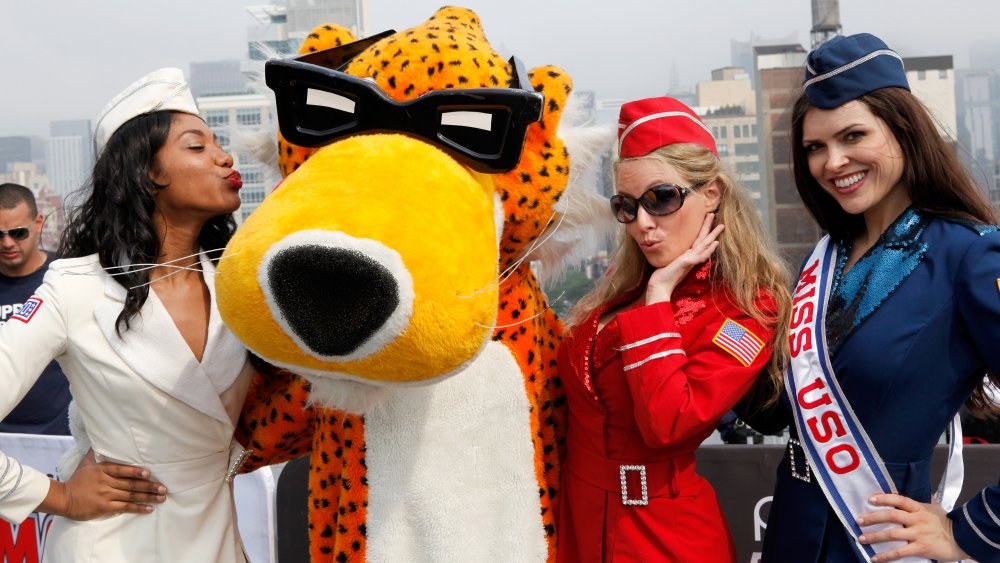 Cindy Ord/Getty Images
There are two kinds of people in the world: those who lick the Cheeto dust from their fingers in a fit of Bacchanalian ecstasy, and those who coat the underside of their gaming chairs in hues of vaporized safety cone orange.
These lines of demarcation are more firmly drawn than a Kardashian eyebrow, and can tell you more about a person than the world's leading phrenologist ever could.
But if there's one piece of information that could unite these groups, Cheetos has it, and it wants you to know: that fine mist of flavor has a name, and it's Cheetle.
Cheeto win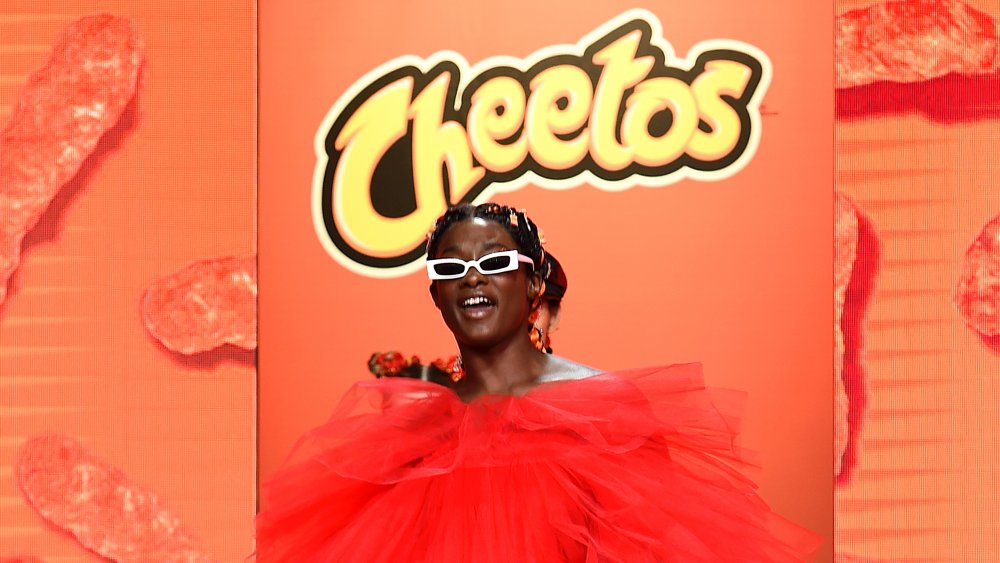 Ilya S. Savenok/Getty Images
According to a FritoLay press release, the world as we knew it ended January 9, when the news that the "chee-which-must-not-be-named" was given its official title. The announcement coincided with news that Cheetos would be making a new popcorn blasted with "the orange and red dust symbolic of true Cheetos fandom," to quote the release. Chester, you dirty dog!
"We've seen the way Cheetos lovers don their red- and orange-dusted fingers like a badge of honor, and we're always looking for ways to help them step up their snacking game," said Brandi Ray, senior director of marketing, Frito-Lay North America. "The only way to truly take popcorn to the next level is to add the iconic Cheetle, the cheesy dust that will entice Cheetos fans to snack on this popcorn all year long."
Cheetos marketing has long been the Nimbus 2000 to the Cleansweep 7 of other cheesy snack foods, and Chester Cheetah has long been the Justin Timberlake to the Joey Fatone of Kellogg's Tony the Tiger, but this is the flamin' hot marketing squad's finest hour. If you read the above statement from Brandi Ray very carefully, you might notice that they tossed in a Don Cheadle pun into their press release.
Bravo Cheetos: You've reached a new high rivaled only by the legions who consume your finely dusted products. Victory is yours, fair and square, and no one can call you Cheetles.