This Is How Much John Wayne Was Worth When He Died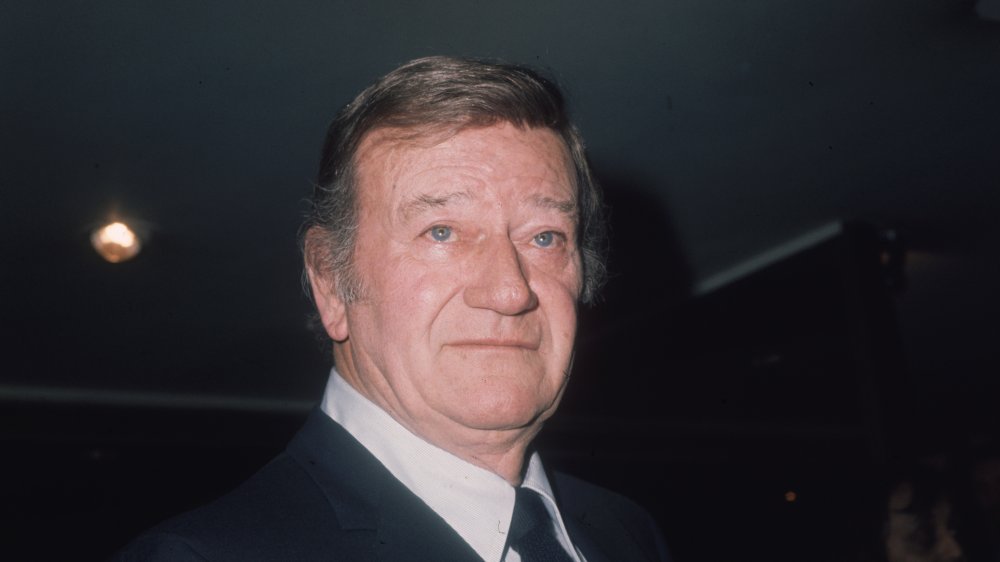 Hulton Archive/Getty Images
The Golden Age of Hollywood gave us many beloved stars of the silver screen. A handful of them became bona fide legends — and perhaps only Marilyn Monroe can rival Marion Morrison, who you almost certainly know better as John Wayne, when it comes to his status as an American Icon. As Biography tells us, Wayne's lengthy tenure as a Hollywood star included all sorts of roles, though he became primarily known as a stone-faced cowboy in Old West movies, and even won his sole acting Academy Award for one (True Grit, 1970).
Today, Wayne's legacy is a tad tarnished by the fact that he was one of those respected historical figures who are actually terrible people. In a 1971 interview with Playboy, he managed to come across as more than a little racist against African-Americans and even described himself as a believer in white supremacy. He was also pretty into "Manifest Destiny," and thought white people were perfectly right to take all that land from the Native Americans who were "selfishly trying to keep it for themselves." Not cool, John. Not cool.
Still, Wayne did live at a time where one could be successful and openly blurt out such horrible views in official interviews. Which brings us to the matter at hand: With his decades at the top of the acting pile, how much did he earn from his movies? How much was John Wayne worth when he died?
John Wayne was worth $50 million when he died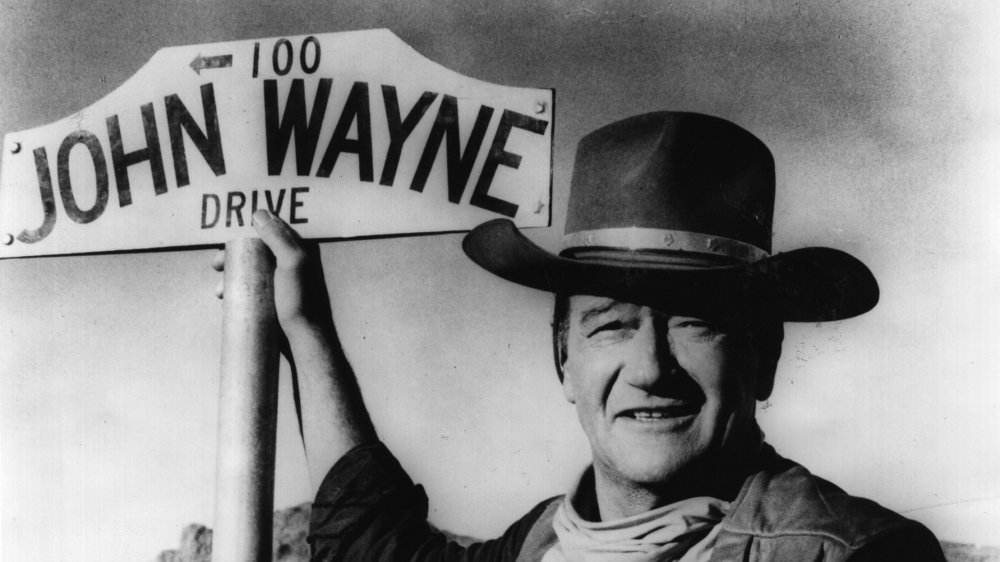 Fox Photos/Getty Images
As Celebrity Net Worth tells us, spending three decades as a top box office draw and making legendary movies such as Rio Bravo, True Grit, The Man Who Shot Liberty Valance and Sands of Iwo Jima is fairly profitable. As such, John Wayne's estimated net worth at the time of his death was $50 million. Sure, it's not all that much compared to today's top draws — for instance, Robert Downey Jr. made a total of $75 million from Avengers: Endgame alone, and even Dolittle reportedly netted him a neat $20 million. Then again, maybe those racist comments Wayne made stop us from feeling too sad about his comparatively meager estate.