El Chapo Craft Beer Offers A Different Kind Of 'Mug Shot'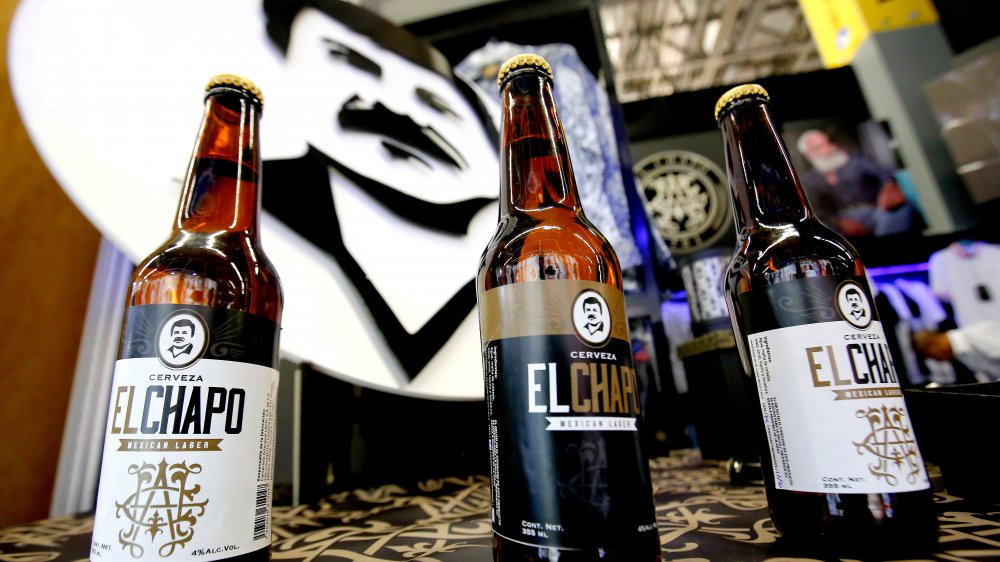 Ulises Ruiz/Getty Images
If you're going to plaster the face of a notorious cocaine trafficker on a drink, then that beverage should obviously be Coke, which should totally be sold by the kilo. After all, Coca-Cola used to contain cocaine, according to LiveScience. But Alejandrina Guzman Salazar, the daughter of Sinaloa Cartel leader Joaquin "El Chapo" Guzman, decided to go an unexpected route — even less expected than the underground tunnel El Chapo used to escape from a Mexican prison. Instead of selling El Chapo Coke, she's pushing for approval to sell beer.
Drunk with powder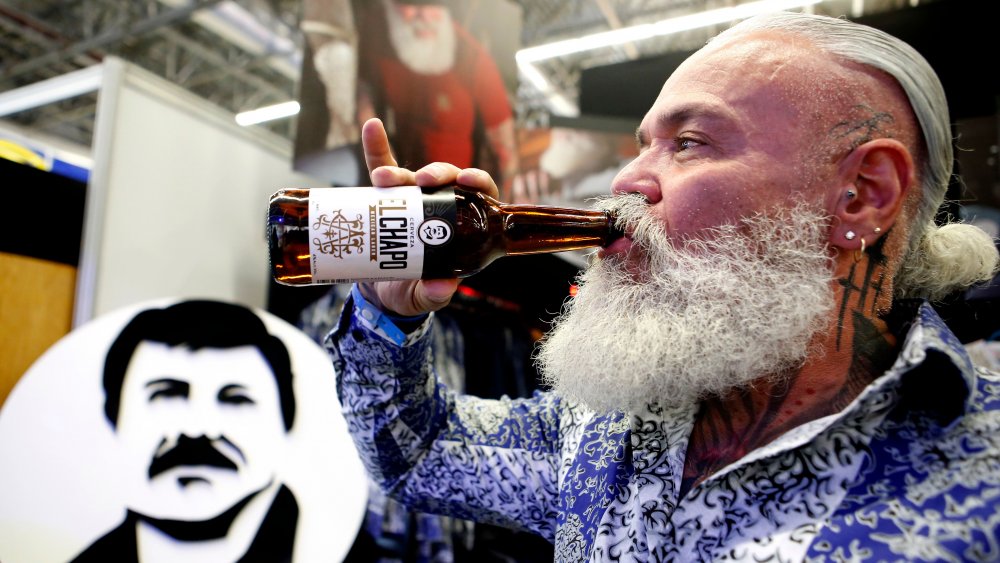 Ulises Ruiz/Getty Images
Per USA Today, Alejandrina Guzman Salazar has sought the Mexican government's approval to sell El Chapo Mexican Lager, which is slated to come in 12-oz bottles that feature the drug lord's mugshot and cost 70.10 pesos, which amounts to $3.75. The price in pesos alludes to the number 701, which was where El Chapo ranked on Forbes' 2009 list of the world's wealthiest people.
The lager is only the latest El Chapo-themed item sold by Salazar. She previously created a clothing line, El Chapo 701. It might seem a bit tasteless to profit off of a drug lord who reportedly tortured his enemies, and, according to a former bodyguard, even buried a rival alive. But maybe Salazar is just following in her father's footsteps — not the steps that led to torture and murder but the general propensity to sell stuff.
A salesmen of death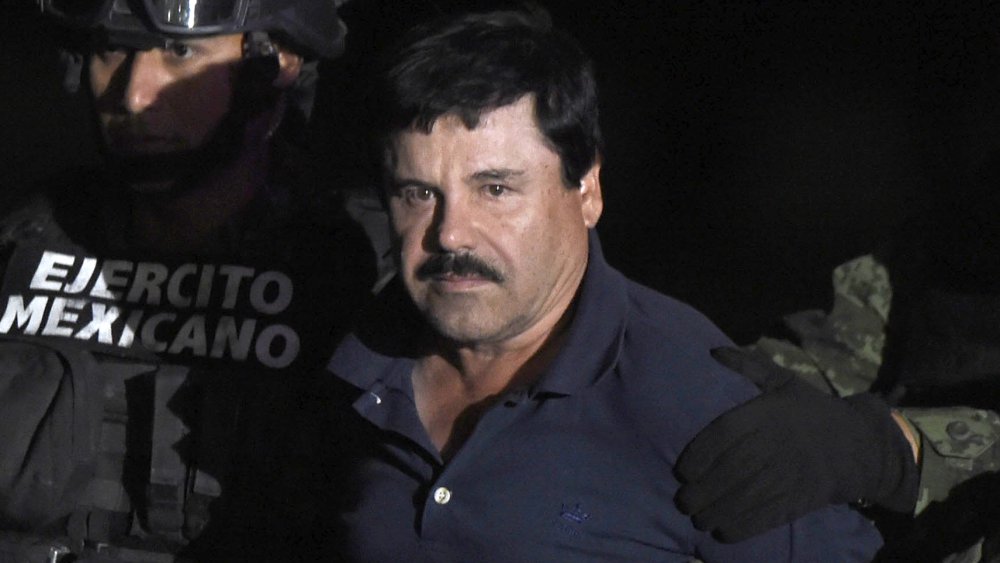 Alfredo Estrella/Getty Images
Long before El Chapo sold his soul and probably a bunch of cocaine to Satan, he had what the BBC describes as an "enterprising spirit." The son of a suspected opium poppy farmer that officially worked as a cattle rancher, El Chapo sold oranges as a boy to help support his family. He liked counting his cash "over and over" and feigned wealth by wearing fake gold jewelry. As a teenager he graduated from selling oranges to growing ganja. He started a pot plantation with his cousins and took on the nickname El Chapo, or "Shorty." He would go on to build a gigantic drug empire, replete with a fleet of Boeing 747's, submarines, speedboats, freight, trains, and tractor trailers — all of which he used to smuggle drugs, according to Forbes. He's currently serving a life sentence, but since he's a notorious prison escape artist, maybe he isn't currently serving a life sentence.