China To Ban Plastic Bags, Other Items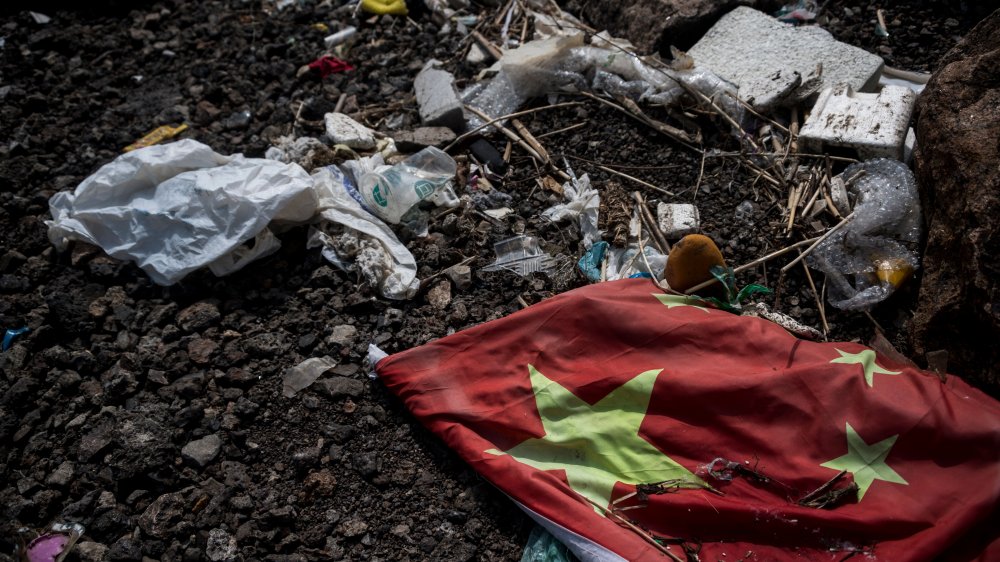 Johannes Eisele/Getty Images
China is definitely not one of the cleanest countries on Earth. According to Reuters, approximately 1.6 million Chinese citizens die prematurely, every year, because of air pollution. China is also one of the world's biggest consumers of plastic, and in 2019, the BBC pointed out that the country's biggest "mega-dump" filled up a full quarter-century before it was supposed to. It's not a good look.
Recently, though, the People's Republic has been taking action to confront the pollution problem, cut down the smog, and has become proactive about mitigating climate change. Now, to launch the new decade, China is about to wage war on plastic bags. 
China is cutting out single-use plastics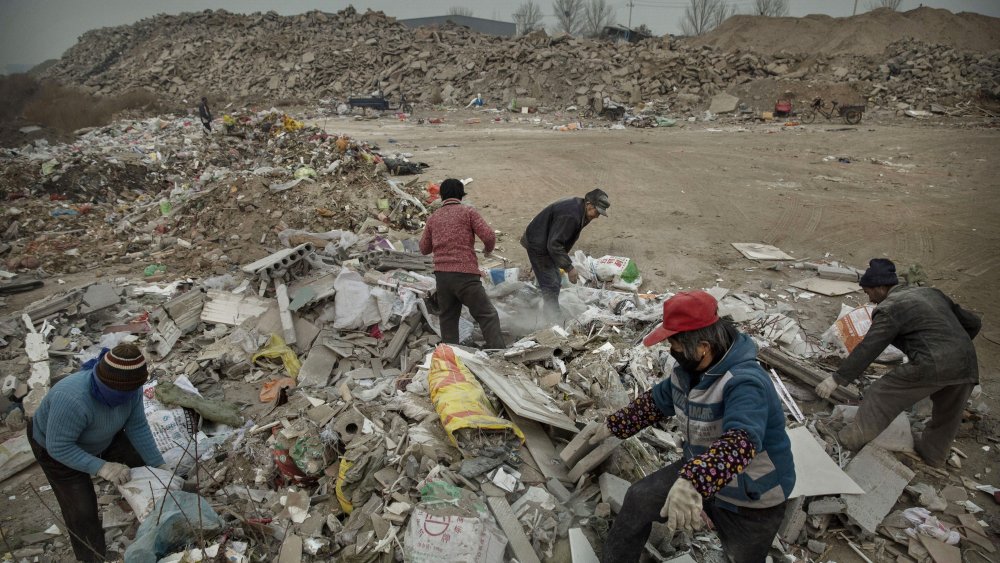 Kevin Frayer/Getty Images
According to a new report from the BBC, China's National Development and Reform Commission has announced a big new agenda: curbing the use of single-use plastic, with one of the primary target being those ultra-wasteful plastic bags. Rather than taking the Aldi approach of making people pay to use plastic, China is simply banning the bags altogether. This approach, while a touch dramatic, does address the fact that these convenient products are decidedly inconvenient for the environment, given that they pretty much never degrade, and the U.S. Environmental Protection Agency has estimated that around one trillion of these bags are wasted each year. 
The plastic ban won't be a slow process. China aims to kick plastic bags to the curb by the end of 2020, within all major cities. After that, smaller towns have two years to get with the program, while produce markets have an end date of 2025. 
Bags are just the beginning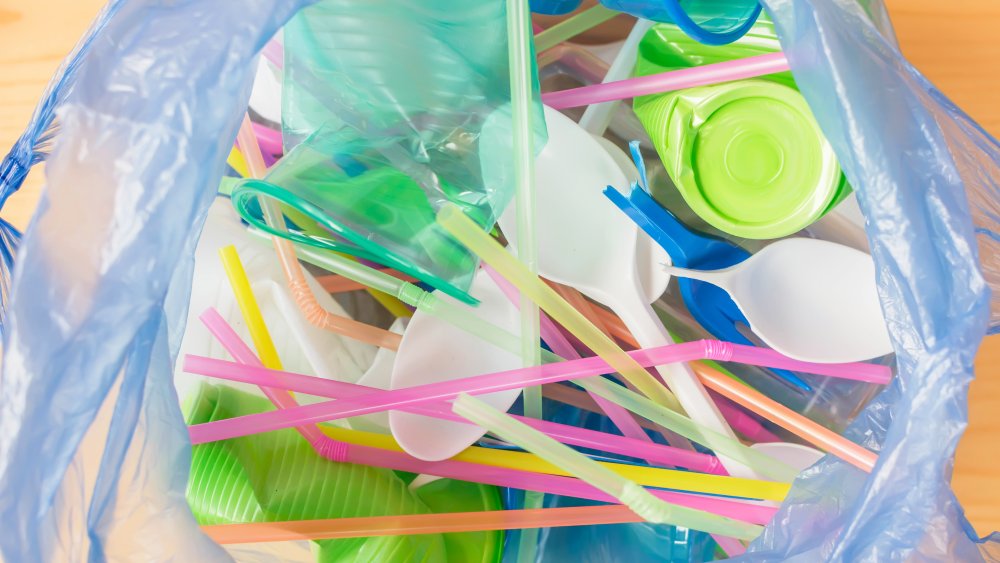 Shutterstock
China's plastic ban extends much further than bags, though. By the end of 2020, China will cut out foam plastic cutlery. By 2022, the package delivery industry in major cities will have to stop using non-reusable tape, packaging, and so on. By 2025, all other towns and villages will have to follow suit. 2025 is also the date at which hotels will no longer be allowed to offer single-use plastics. 
Guess what else China is banning? Everyone's favorite punching bag, the disposable straw. While disposable straw bans have gained huge traction in the last few years, it's important to note that such bans often fail to take into account their impact on the disabled community, as explained by Vox, since there are many people who require easy access to straws just to drink beverages. It remains to be seen how (or if) China will address these concerns. 
Now, to be clear, China has many problems, from the blocking of popular websites to countless, severe human rights violations. That said, banning plastic bags, at the very least, is generally a positive move. Plastic bags are overused, wasteful, and have been shown to have a deeply harmful effect on wildlife, since they're one of the top five items found in waterside cleanups, according to National Geographic. That's why so many governments across the world, from Kenya to New York, are taking similar steps.